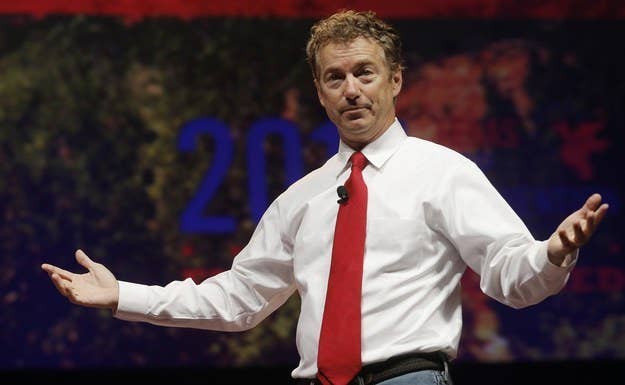 Sen. Rand Paul on Friday told the Associated Press that the United States should pursue ISIS aggressively:
Speaking to a ballroom later, some of the loudest applause for Paul came when he quipped: "If the president has no strategy, maybe it's time for a new president."

In an emailed comment, however, Paul elaborated by saying: "If I were president, I would call a joint session of Congress. I would lay out the reasoning of why ISIS is a threat to our national security and seek congressional authorization to destroy ISIS militarily."
His father, Ron Paul, on Sunday wrote that the United States should at all costs avoid intervening in Syria:
What does this mean in practice? If the neocons have their way, the Federal Reserve will "print" more money to finance another massive US intervention in the Middle East. In reality this means further devaluation of the US dollar, which is a tax on all Americans that will hit the poorest hardest.

A new US military incursion will not end ISIS; it will provide them with the recruiting tool they most crave, while draining the US treasury. Just what Osama bin Laden wanted!

[...] A lack of strategy is a glimmer of hope. Perhaps the president will finally stop listening to the neocons and interventionists whose recommendations have gotten us into this mess in the first place! Here's a strategy: just come home.