Republicans Vote To Sue President Obama
House authorizes lawsuit over the employer mandate.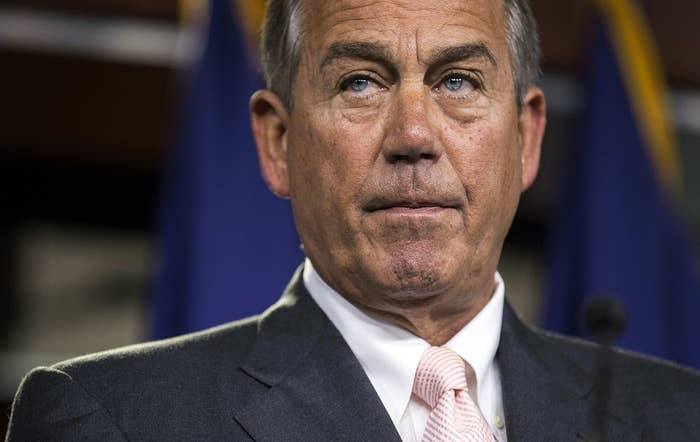 House Republicans voted Wednesday evening to move forward with their lawsuit against President Obama.
The resolution, which passed 225-201, authorizes a lawsuit against the president over the administration's decision to delay the employer mandate in the Affordable Care Act.
Democrats voted unanimously against the measure. Five Republicans voted no: Reps. Thomas Massie, Walter Jones Jr., Paul Broun, Steve Stockman, and Scott Garrett.
The idea of impeaching Obama, rather than suing him, has been floated by a few Republicans, and ruled out by Boehner and Rep. Paul Ryan.
The White House has slammed the lawsuit in recent weeks, including comments from the president today: