Republican Senator Slams Robert Gates For Not "Being Honest With The American People"
Jim Inhofe takes issue with the former Defense Secretary's failure to disclose tactical disagreements with the White House to the public.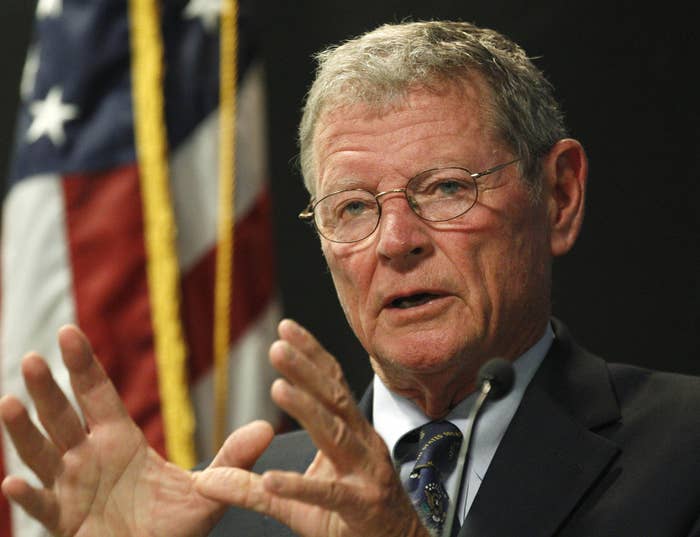 Oklahoma Republican Senator Jim Inhofe criticized Sunday former Secretary of Defense Robert Gates for not disclosing his tactical disputes with the Obama administration during his tenure as secretary.
In Gates' memoir Duty, set to be released this week, the former secretary is sharply critical of President Obama's commitment to the war in Afghanistan, as well as what he says is the White House's micro-management of defense issues, something he concedes he never confronted the president about.
"In the military that is a relationship where they have a commander-in-chief just like they have a chain of command is there," Inhofe said of Gates in an interview Sunday with WABC's Aaron Klein. "That is not there with Bob Gates. His responsibility is to advise the president on defense issues and advise our country."
"And I think, yes, we can justly criticize Bob Gates for admitting that he knew these things were going on and he did not reveal these to the American people," Inhofe continued. "If you go back and look at the history of some of the secretaries of defense that we've had, they have been very outspoken in being honest with the American people. And Bob Gates wasn't."
Other lawmakers, including Sen. Marco Rubio (R-Fla.), have criticized the timing of the memoir's release — arguing the admissions undermine the foreign policy of a sitting president.
Like others, Inhofe also criticized Gates' admission that Obama and former Secretary of State Hillary Clinton included political considerations in their opposition to the Iraq surge.
"I think the admission that both Hillary and Obama were playing a political game [in Iraq] with the lives of Americans and our allies is something that should be a huge wake up call to the American people," Inhofe said.