On Monday in Iowa, President Obama talked about student loans and debt.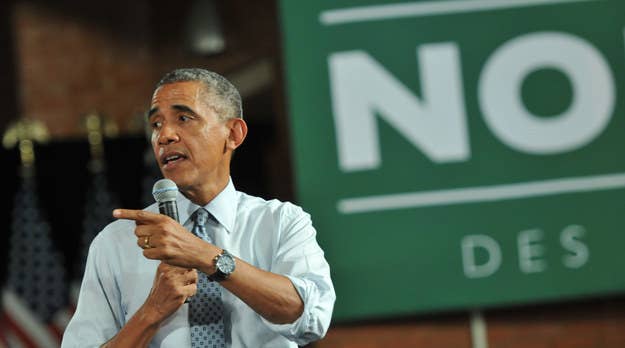 He critiqued a proposal from Republican presidential candidate Ben Carson to penalize colleges that demonstrate political bias.
And then he had the following to say about political correctness on campus:
It's not just sometimes folks who are mad that colleges are too liberal that have a problem. Sometimes there are folks on college campuses who are liberal, and maybe even agree with me on a bunch of issues, who sometimes aren't listening to the other side, and that's a problem too. I've heard some college campuses where they don't want to have a guest speaker who is too conservative or they don't want to read a book if it has language that is offensive to African-Americans or somehow sends a demeaning signal towards women. I gotta tell you, I don't agree with that either. I don't agree that you, when you become students at colleges, have to be coddled and protected from different points of view. I think you should be able to — anybody who comes to speak to you and you disagree with, you should have an argument with 'em. But you shouldn't silence them by saying, "You can't come because I'm too sensitive to hear what you have to say." That's not the way we learn either.
The rise of trigger warnings, safe spaces, and protests over proposed speakers on campus like former George W. Bush Secretary of State Condoleezza Rice, have become a particular point of debate and tension about student life in the 2010s, and were the subject of a recent Atlantic cover story that, like Obama, suggested American students are "coddled."
H/T Vox