Kansas Senator Pat Roberts Defeats Tea Party Challenger
Headed back to D.C. again most likely.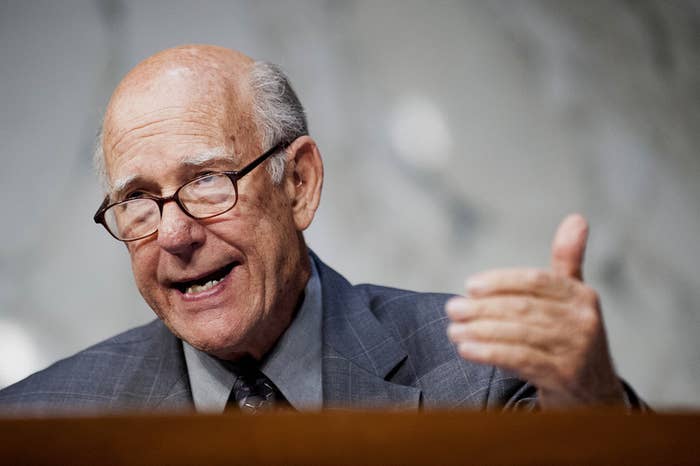 Kansas Republican Sen. Pat Roberts will likely see another term after defeating a tea party primary challenge Tuesday.
The 78-year-old incumbent beat radiologist Milton Wolf, a distant cousin to President Barack Obama. Wolf represented one of the last serious primary challenges to a sitting Republican left on the calendar.
Similar to former Indiana Sen. Richard Lugar, Roberts has faced questions about where he really lives; he doesn't own property in Kansas.
But unlike the moderate Lugar, Roberts is a noted conservative in the Senate. Despite his conservative reputation, however, the Senate Conservatives Fund, an outside group that has targeted incumbent Republicans, spent more than $350,000 on the race on ads in the race.
Wolf, his challenger, likely garnered the most press during his campaign for a series of Facebook posts featuring X-rays of people who'd suffered fatal gunshot wounds.