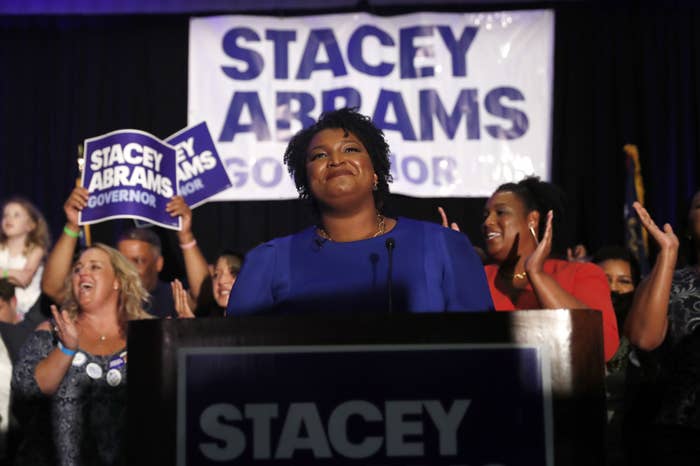 Voters in Georgia, Texas, Arkansas, and Kentucky headed to the polls Tuesday to decide their nominees in a series of key races heading into this years midterm elections.

The contests on the Democratic side were particularly interesting, as they took place in some of the districts and states where the party believes it has an opportunity to convert anti-Trump sentiment into victories this November.

BuzzFeed News covered the returns live, focusing on Georgia's gubernatorial race and some of the runoff elections in Texas. Here are the top five races of the night:
1. Georgia's Gubernatorial Primary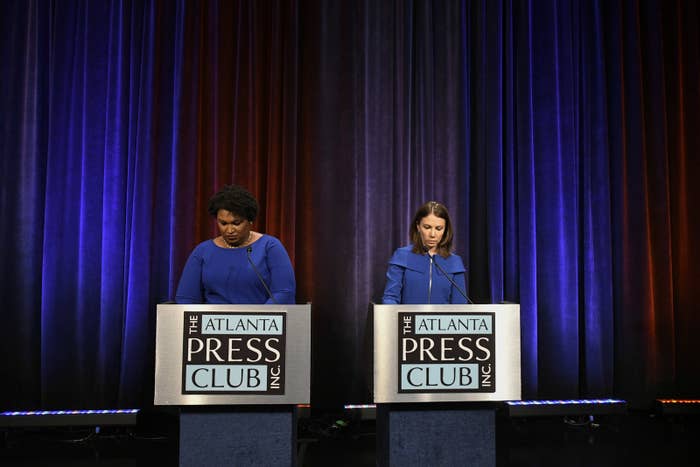 The race between the Staceys brought to the fore issues of race, gender, economics, and electability. For the last few election cycles, Democrats have talked up the possibility of turning Georgia blue on the strength of demographic changes and, this year, an unpopular Republican president.

Stacey Abrams now has the chance to become the first black female governor in American history. A wide array of national progressive groups and politicians from Bernie Sanders to Hillary Clinton — backed Abrams, as Democrats, who have long praised black women as the backbone of the party but rarely put them atop the ticket, look to put one of their own in the statehouse this November.

Meanwhile, Stacey Evans, who campaigned primarily on restoring a broad merit-based scholarship in the state, fit the Democratic party's embrace of education and economics as winning campaign issues this year.

With Georgia's Republican governor Nathan Deal unable to run due to term limits, the GOP held its own primary in the gubernatorial race, with candidates mostly running to the right.
Democratic Winner: Stacey Abrams

Republican Winner: Casey Cagle led the field with 39% of the vote, and will now face a runoff with Brian Kemp, who came in second Tuesday with 25.6%.
2. Texas's 7th District Democratic Runoff
The Democratic Congressional Campaign Committee backed Lizzie Pannill Fletcher, a candidate seen as the party's best chance to flip a Houston-area district that voted for Clinton in 2016.

In fact, the party backed Fletcher so aggressively that they publicly released opposition research against one of her opponents, Laura Moser, a progressive backed by groups like Justice Democrats and Our Revolution. Anger, recriminations, sadness, and an argument about how Democrats can best win in swing — and even Republican-leaning districts — ensued.
Winner: Lizzie Pannill Fletcher
3. Texas's 23rd District Democratic Primary
Republican Rep. Will Hurd represents one of the most swing districts in Texas, in the southwest part of the state. Gina Ortiz Jones, a former Air Force pilot, is running against Rick Treviño, who's claimed the Bernie mantle in the race. The Democratic establishment has backed Ortiz Jones. Women have tended to outperform expectations this spring in primaries, and if she's the nominee, Ortiz Jones could be interesting to watch regarding how that translates in November. Either way, it could be a big pickup opportunity for Democrats in November.
Winner: Gina Ortiz Jones
4. Texas's 32nd District Democratic Primary
Clinton won this district in suburban Dallas in 2016 — but so did US Rep. Pete Sessions, the Republican incumbent. Still, Democrats think they have a chance to pick up Sessions' seat if things go their way.

The Democratic race pitted two former Obama administration officials — Colin Allred and Lillian Salerno — against one another, after the pair finished in the top two slots in a crowded primary earlier this year. Heading into Tuesday's runoff election, however, the Democratic establishment backed Allred, a former NFL player.
Winner: Colin Allred
5. Kentucky's 6th District Democratic Primary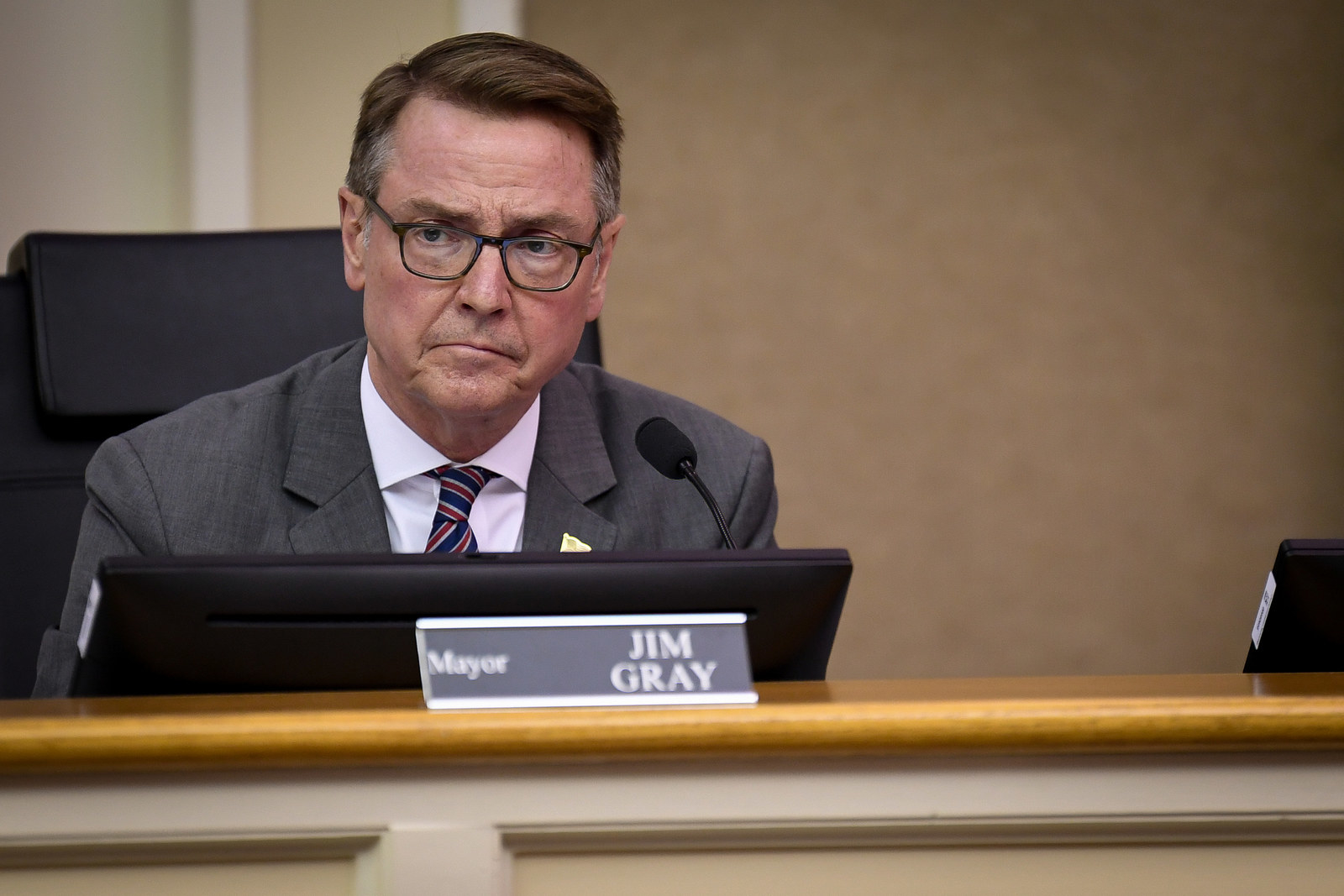 This race is one of the big potential pickups for Democrats in November — although a lot of things would need to go right for that to happen.

Remember this?
The primary pitted this candidate, Amy McGrath, against Lexington Mayor Jim Gray, who won the district when he ran for Senate against Rand Paul in 2016. Both were considered strong candidates, but in the end, Gray again failed to deliver.

Winner: Amy McGrath