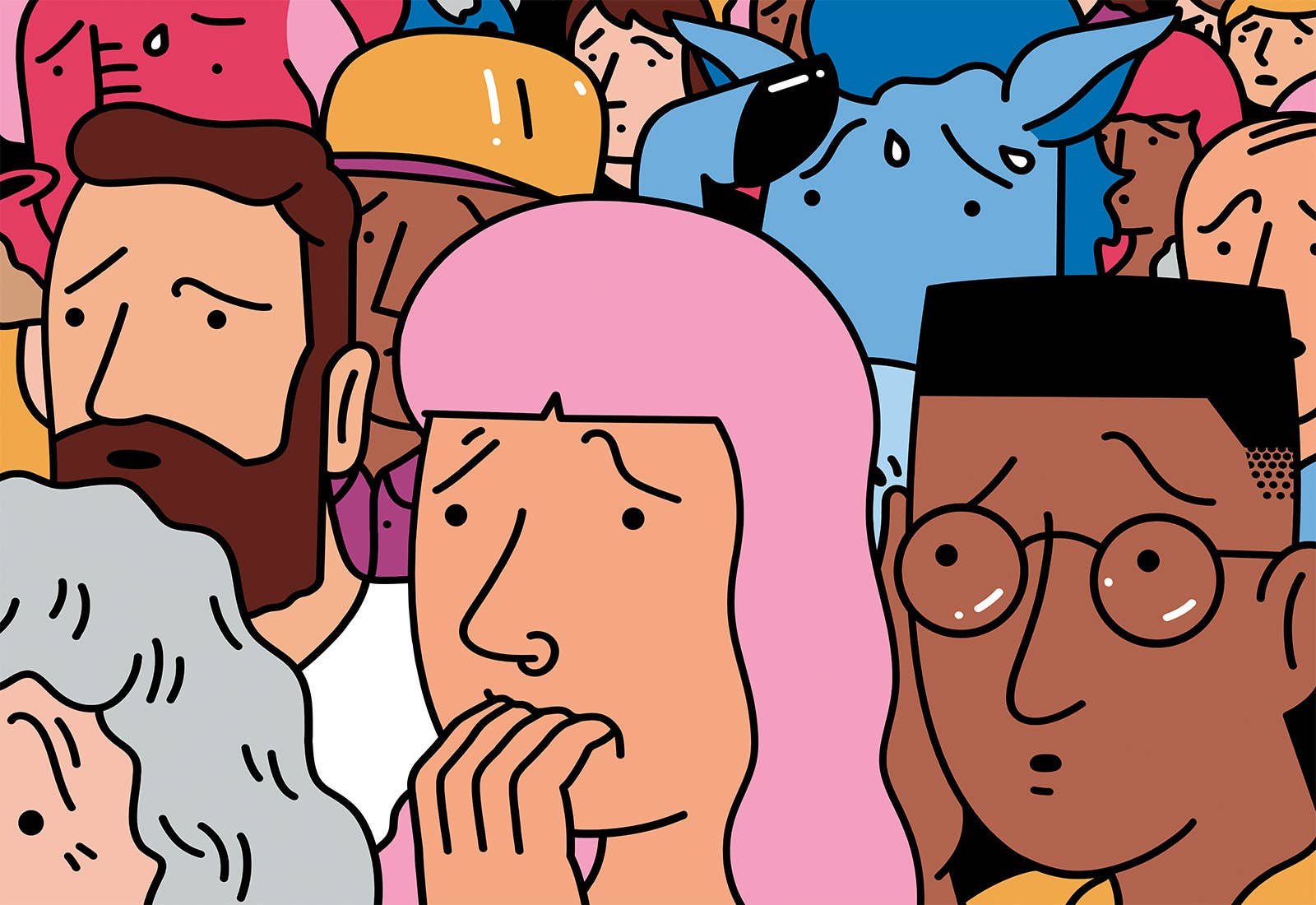 Welcome to Election Day. There are, essentially, a billion races happening, and it's hard for any mere mortal to keep track of it all.
But there are also two big, simple questions: Who will control the House? Who will control the Senate?
Let us give you the rundown on how we're approaching the night, and when exactly we'll know if this is the wave election Democrats hope for and Republicans fear.
Most calls will likely be made between 9:30 p.m. and 11:30 p.m. ET. After that, we'll be waiting on calls that are probably a) really close races, b) races from parts of the Midwest and the West Coast.
It's pretty likely we'll know by 9 p.m. or 9:30 p.m. ET if we're looking at a major wave election or not, based on data coming from the East Coast and Midwest...
...but it's worth playing around a little with this map, as you'll get a sense for how tricky even the House landscape is. Democrats need to flip 23 seats to take control of the House. That's actually a lot, and it's definitely possible that Democrats could win in many places and have a strong night on Tuesday, without taking control of the House.
You'll know it's a huge wave if: It's 9 p.m. ET and people on Twitter and on cable news (and especially on the AM to DM Election Night Special, where you'll find me and Decision Desk HQ's Brandon Finnigan) are talking about massive Democratic turnout along the East Coast. Democrats are already winning House seats in states like Virginia, Pennsylvania, New Jersey, and Florida, and maybe in places like Ohio, Kentucky, and Texas. Andrew Gillum and Joe Donnelly are winning decisively in Florida and Indiana; Stacey Abrams is coming close to 50% in Georgia; and Phil Bredesen is doing pretty well. And, critically, the early returns in the Midwest look incredibly strong for Democrats.
You'll know it's not a wave if: It's 9 p.m. ET and you're seeing a lot of tight races along the East Coast, and maybe some where Republicans are holding on, especially in Pennsylvania, New Jersey, and the Midwest.
One to watch is New Hampshire's 1st District: For the last 10 years, its vote total has been within 1% of the national House vote. Returns start coming in during the 7 p.m. ET hour, so it starts pretty early, too. A Democrat and a Republican have been swapping this district back and forth for years, in some kind of New England Hatfields–McCoys thing. Currently, Democrat Carol Shea-Porter holds the seat, but she is retiring, leaving Republican Eddie Edwards vs. Democrat Chris Pappas.
The Democrats have different paths to taking the House, because many districts sort into a few groups: wealthy suburbs; places that voted for Trump and are more working-class; and more middle-class suburbs. More on some of those below, but it's not like we can just say, "Look at these 20 districts." Different scenarios could happen.
How a race gets "called" (it really is this simple):
First, take a state like Vermont: We all know Bernie Sanders will win reelection tonight. Some news organizations will call that race the second the polls close; they're projecting that it will happen, but it's not like they objectively know it will. Others will wait for some Election Day data to confirm that voter patterns we know from previous elections still hold.
Basically for every race, that same process is happening among smart, fallible humans who work for news organizations — just with more data and caution. When a news outlet says, e.g., Donald Trump will win Florida even though all the votes aren't in, what they're looking at is the current voting results against their historical knowledge of counties within a state and how they vote, and making an informed judgment that the votes that still need to be counted aren't enough to change the outcome.
This year, there are three different groups providing unofficial results on election night: the Associated Press, Decision Desk HQ, and Edison Research. Each of those groups is using slightly different systems to get the data from election boards. They then feed that data to news organizations like BuzzFeed News, the New York Times, or CNN. The data works sort of like a fountain soda — you can pick Coke or Dr. Pepper, but you still get a full cup of soda either way. Different organizations may not be using the same data, though, which means the New York Times map may not look like the maps you see on BuzzFeed News. State agencies will officially certify results in the next days.
One of the scenarios in which foreign or domestic troublemakers try to disrupt the election involves interfering with or hacking one of these unofficial, media-led systems for calling the election, spreading confusion and doubt. Those multiple sets of data could help stop that.
Let's get on with this, starting with...
THE 6 P.M. ET HOUR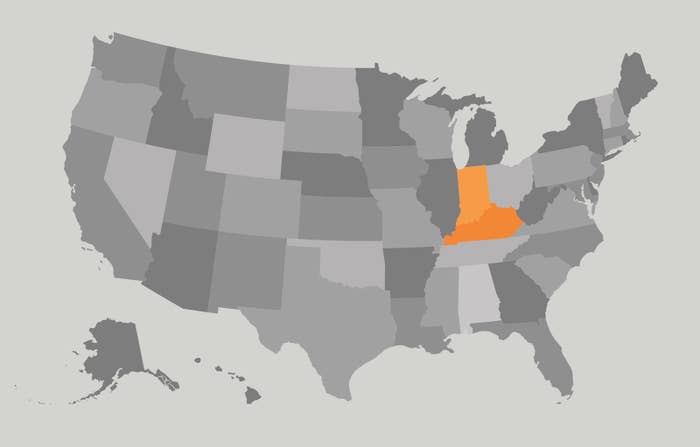 So often on Election Night, unless you literally live in Kentucky or Indiana, the first hour is kind of boring. Not this year!
Remember the fighter pilot lady from the ad? Democrat Amy McGrath is running against Rep. Andy Barr in Kentucky's 6th District, which is in the general Lexington area. This race is close, and if McGrath is out in front and winning by a good margin, that would be a strong early sign for Democrats. This is also a good example of where you'll probably see different data from the three groups doing vote counts — earlier this year in the primary, Decision Desk HQ took in votes from the Lexington area first, while others took in votes from the rural areas first.
The Indiana Senate race is one of the top contested races in the Senate. Republicans are highly likely to keep the Senate on Tuesday night — and if Sen. Joe Donnelly is losing, that probably means any chance the Democrats have of taking the Senate is gone.
THE 7 P.M. ET HOUR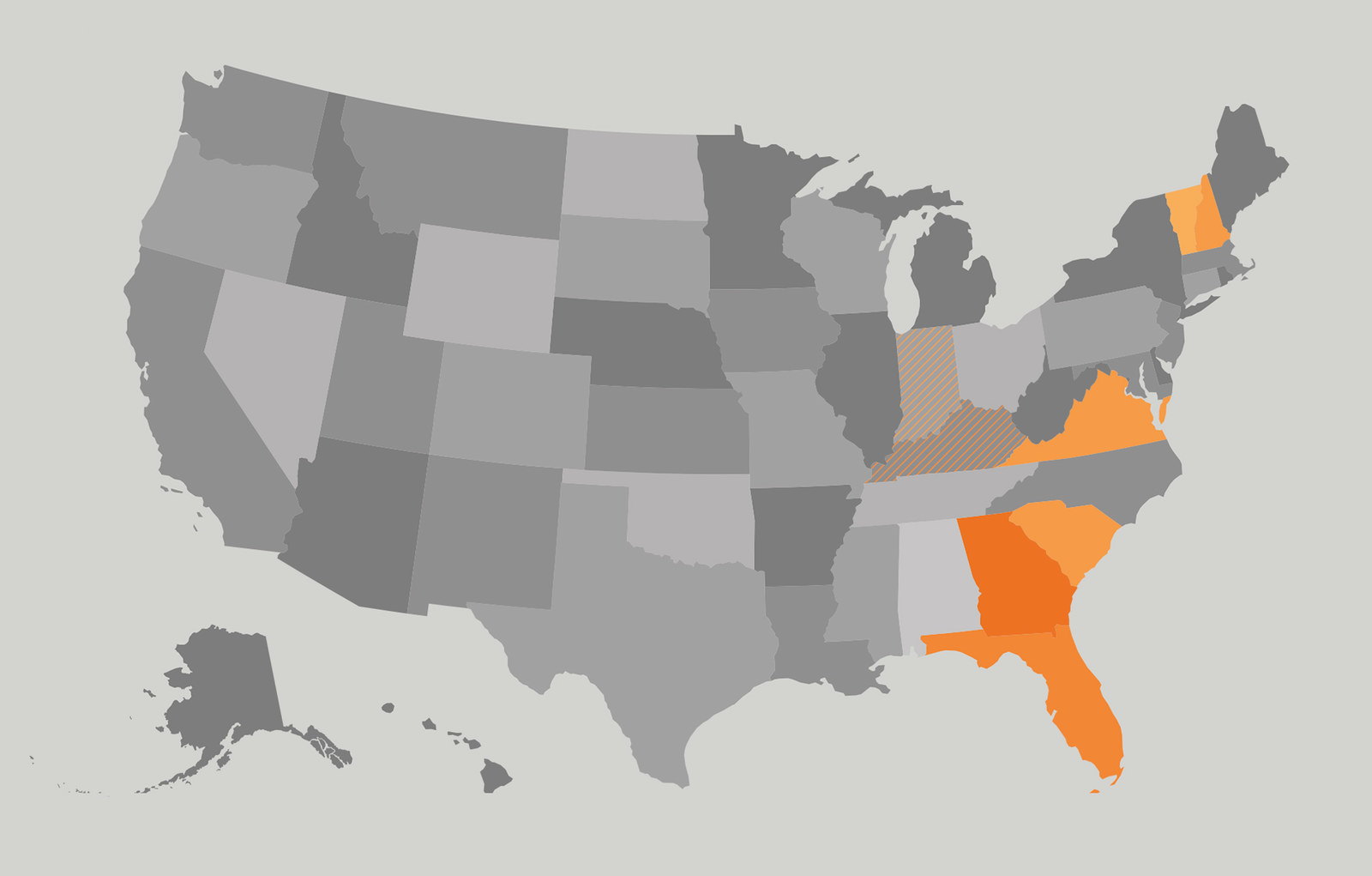 Here comes the first wave of numbers!
Returns will start coming in from East Coast House districts, like Florida's 26th and 27th Districts; Georgia's 6th District; and Virginia's 2nd, and 7th; and New Hampshire's 1st District. These are some of the districts Democrats hope to pick up — some of which voted for Hillary Clinton in 2016, even if they backed a Republican representative. If Democrats are doing really well in these kinds of districts, that's a strong sign for a wave.

One interesting thing in here: Georgia's 6th is that district where a young white candidate, Jon Ossoff, ran last year (MILLIONS of dollars were blown on that one race) and lost to Rep. Karen Handel in the Republican-leaning Atlanta suburbs. This time, Lucy McBath, who is a black woman and an anti–gun violence activist since the murder of her son, is running. It'll be interesting to see if she does better than Ossoff and maybe even wins.

Also, during this hour, data will begin coming in from these big races: Georgia governor, Florida Senate, Florida governor, Ohio governor, Ohio Senate.


One thing to keep an eye out for: Early votes often are the first thing reported. Beware people making sweeping predictions about the early vote, though. In 2016, people saw the early vote numbers out of Florida and thought for a little bit that Hillary Clinton would win the state — then the results started coming back for Election Day voters. Wait to see what the day-of vote looks like!

By this point, we'll have real data from Kentucky's 6th (Lexington area, fighter pilot) and Indiana Senate, and probably we'll have a sense of how they're trending and what that means for the national map (e.g., if Democrats are looking strong in the Midwest).

Also, Bernie Sanders will (...likely? c'mon) win reelection, so you'll probably hear from him.
THE 8 P.M. ET HOUR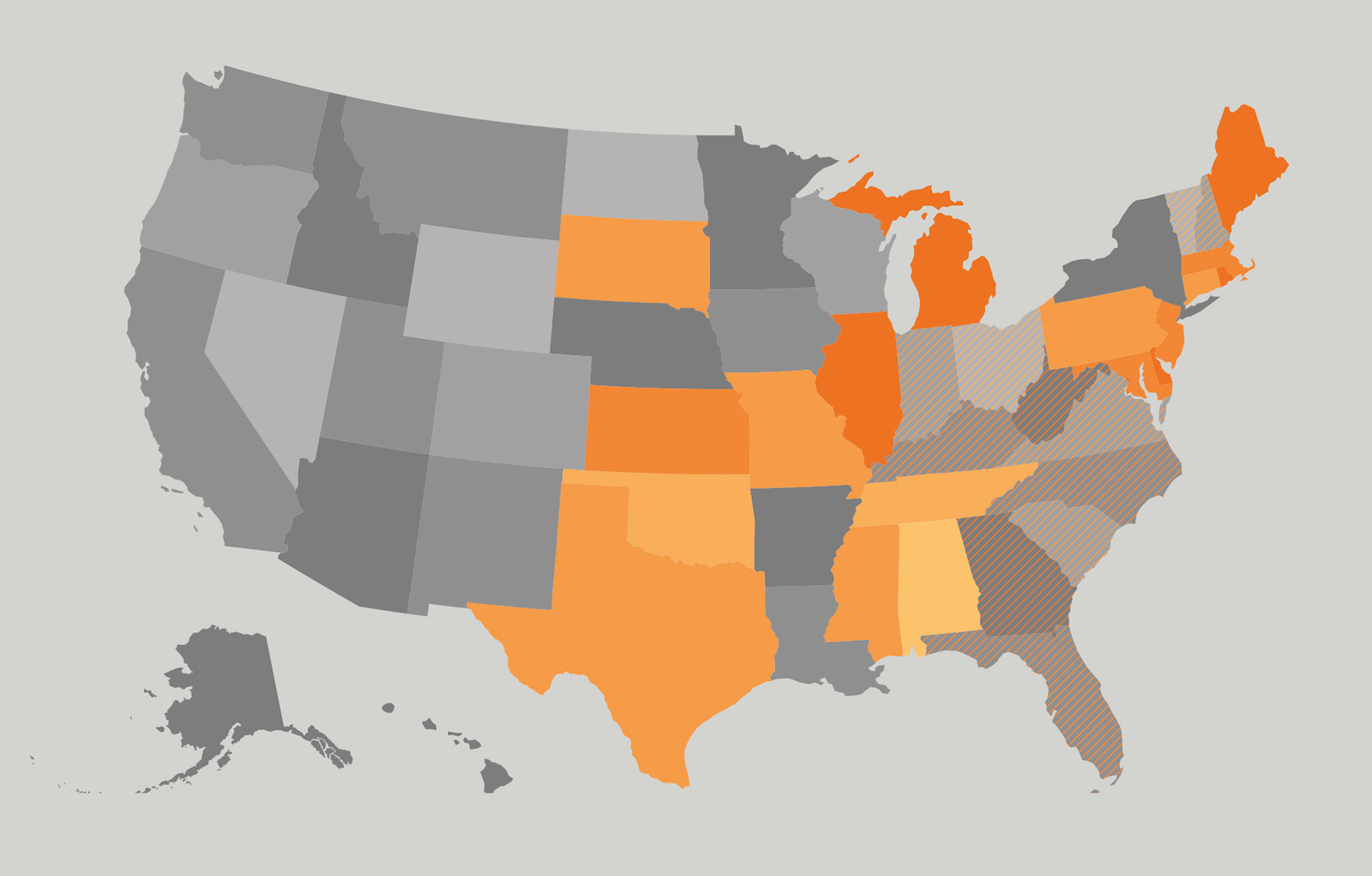 Look at all those states now. Half the country!
Returns will start coming in from a bunch more East Coast House districts... If it's a wave-wave, Democrats will be doing great in Pennsylvania and New Jersey, where they have a lot of pickup opportunities.

Data for Texas Senate will begin rolling in during this hour. Something to watch out for: The early vote will come in first, and if Beto O'Rourke does not have a big lead in the early vote, he is in huge trouble.


By now, we'll have a pretty good idea how Stacey Abrams and Brian Kemp are doing in the Georgia governor race. If neither of them clears 50%, this race will go to a runoff in December.

Republican Gov. Larry Hogan is expected to win reelection in Maryland, and that will probably be called during this hour. But if it's even a little bit close, that's a catastrophic sign for Republicans.

We should also have a pretty good read on these races: House districts in Georgia, Ohio, and New Hampshire. By now, we should also be getting a real feel for the Florida and Ohio Senate/governor races. If Andrew Gillum does win the Florida governor's race by five points (as a lot of polls have him doing), then things should start looking pretty good for him in the results in the second half of this hour.


Data also begins rolling in for: Michigan governor (Democrat Gretchen Whitmer is expected to roll) and Kansas governor (Kris Kobach, the Trump voter-fraud commission guy, is running). We'll get returns back for some of the close, key Senate races in New Jersey (the Democrat, Bob Menendez, is imperiled AF), Tennessee (the Taylor Swift race), and Missouri (a tight one where Claire McCaskill is trying to hang on).

Some of the close House races in the Midwest and in Texas will also start showing data: Michigan's 8th and Michigan's 11th, the latter of which is in the suburbs of Detroit. We'll see data from Texas's 7th District and its 32nd, the suburbs of Houston and Dallas, respectively, where Clinton did well in 2016 but Republicans still won. Will O'Rourke's candidacy help the Democrats there? What does a close House race in suburban Houston even look like? Are these kinds of suburban districts future strongholds for Democrats?


Oh, and Elizabeth Warren will win reelection, and I'll issue a correction if she does not.
THE 9 P.M. ET HOUR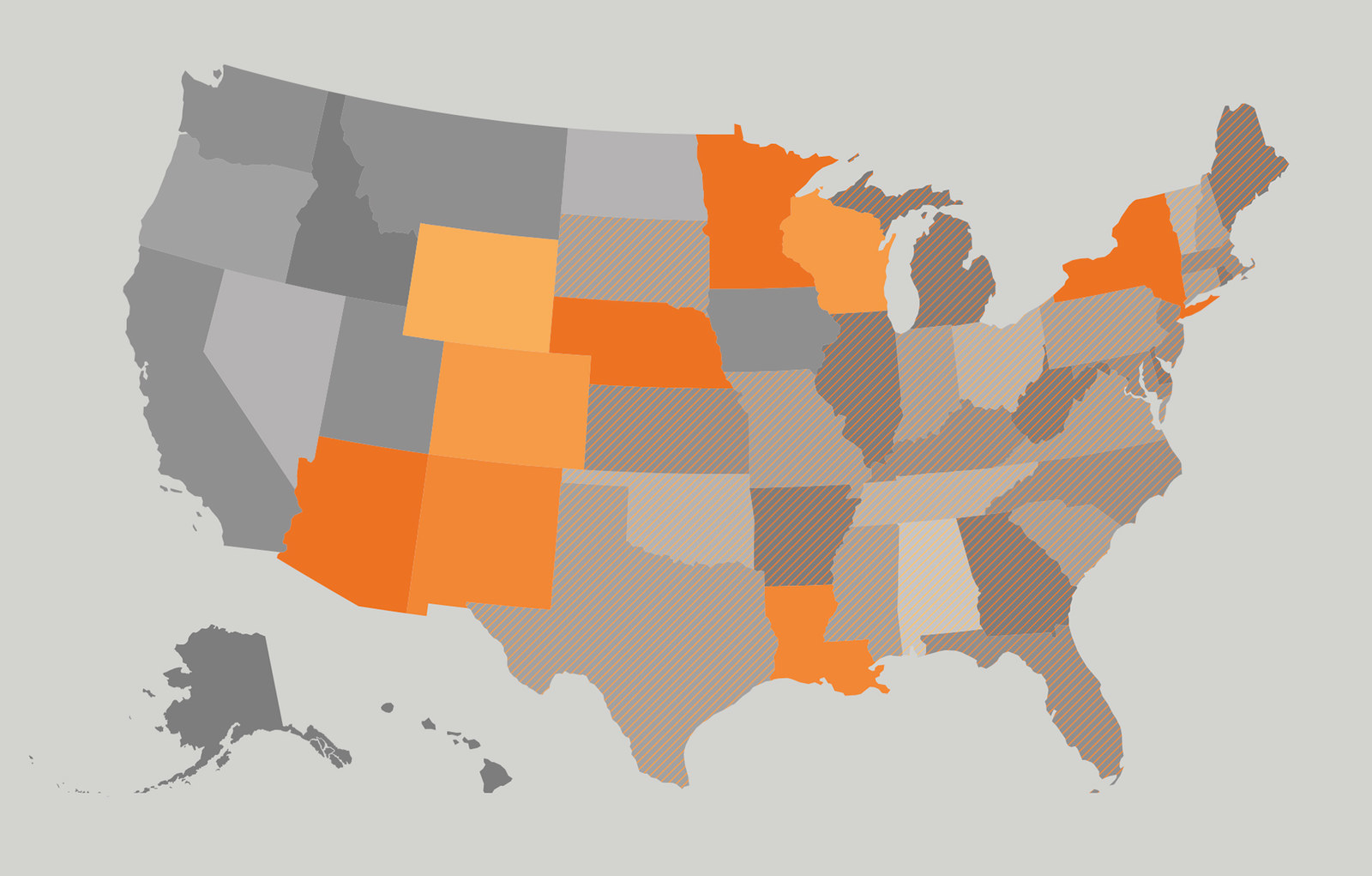 Now is when the calls will really start, and we'll be able to look at the data we have and say, "OK, this is a big wave election" or "This is more complicated than a wave election." Here's what you can expect during this hour:
A lot of calls.

Really: It wouldn't be surprising if the Senate races in Indiana, Texas, Tennessee, and Michigan were called. Same with governor in Michigan, and maybe in Ohio. You'll start seeing a lot of House calls.
If it's a wave election, people will start predicting the Democrats will take the House during this hour. Likely, if you're hearing that, it's because the trends are happening from one state to the next. For a (sweeping, not-detailed) hypothetical example: We might be seeing the same kind of suburban areas with explosive turnout for Democrats in Northern Virginia and the Detroit suburbs, or rural turnout a little bit down, or Midwesterners really coming out in force for Democrats (as we saw earlier this year in Wisconsin), or black voters carrying the day in Georgia, Florida, and parts of the Midwest.
During this hour, data begins rolling in for: Wisconsin governor (where Scott Walker is trying to hang on), and a ton of House races in places like the Minneapolis–St. Paul suburbs, the Denver suburbs, the Omaha suburbs. We'll get the rest of Texas during this hour, too.
It will also likely be clear if the Florida ballot measure to restore felon voting rights will meet the 60% threshold by now.
THE 10 P.M. ET HOUR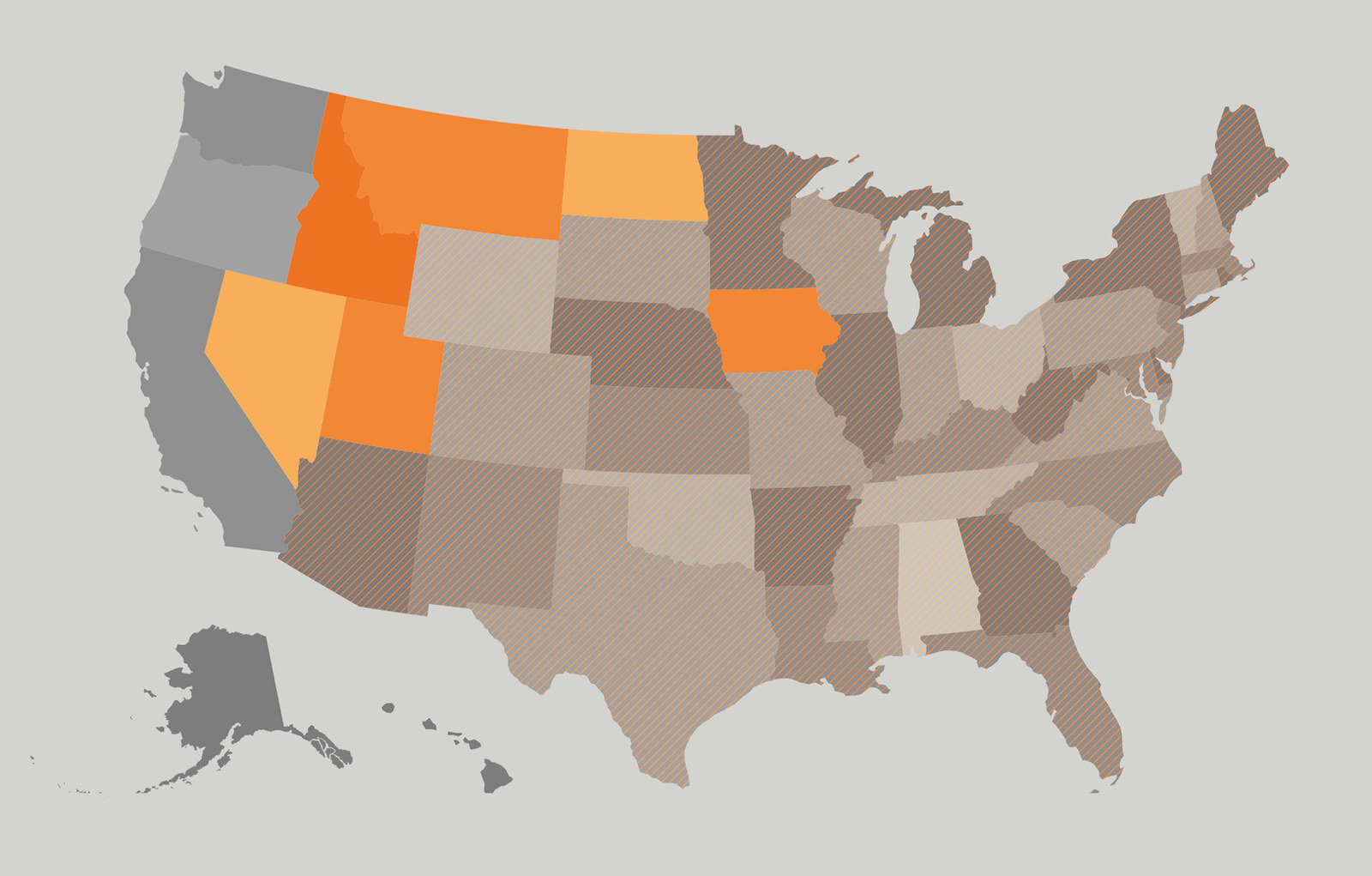 The big picture is becoming clearer.
Data will start rolling in from Arizona, Nevada, and Iowa during this hour. So we'll start to see how the Senate races look in the first two (Will Dean Heller survive in Nevada? Will Kyrsten Sinema outlast Martha McSally in Arizona?), and how the House races look in the last one (i.e., will Steve King lose?).

Control of the Senate probably isn't happening for Democrats. But if it does happen, it'd probably be like this: Democrat Jacky Rosen would win in Nevada; Democrat Heidi Heitkamp would lose in North Dakota. Those would cancel each other out. Then Democrats would need to hold on in Missouri, Indiana, New Jersey, and Florida; and win in Arizona. That would result in a 50–50 split. To take the Senate, they would then need to win in either Texas or Tennessee (or Heitkamp would need to surprise everyone on game day). There's also a weird scenario with Mississippi that's too long to explain here, and you'll hear plenty about it if it does come to pass.

By now, all of these races we've already gone through above should really be getting close to the call threshold. The really close ones may go much longer, as the remaining votes get counted. Some states (like Michigan and Minnesota) have also been notoriously slow the last few times in returning vote counts. It's possible we won't know who's won the House tonight.

But basically, expect a lot of calls and discussion of voting trends here. You could see calls for all these races if they haven't happened: North Dakota Senate, Florida governor, Florida Senate, Georgia governor, Pennsylvania House races, New Jersey Senate, New Jersey House races, close Virginia races, Missouri Senate, Texas Senate, Tennessee Senate, Indiana Senate, Ohio governor.
THE 11 P.M. ET HOUR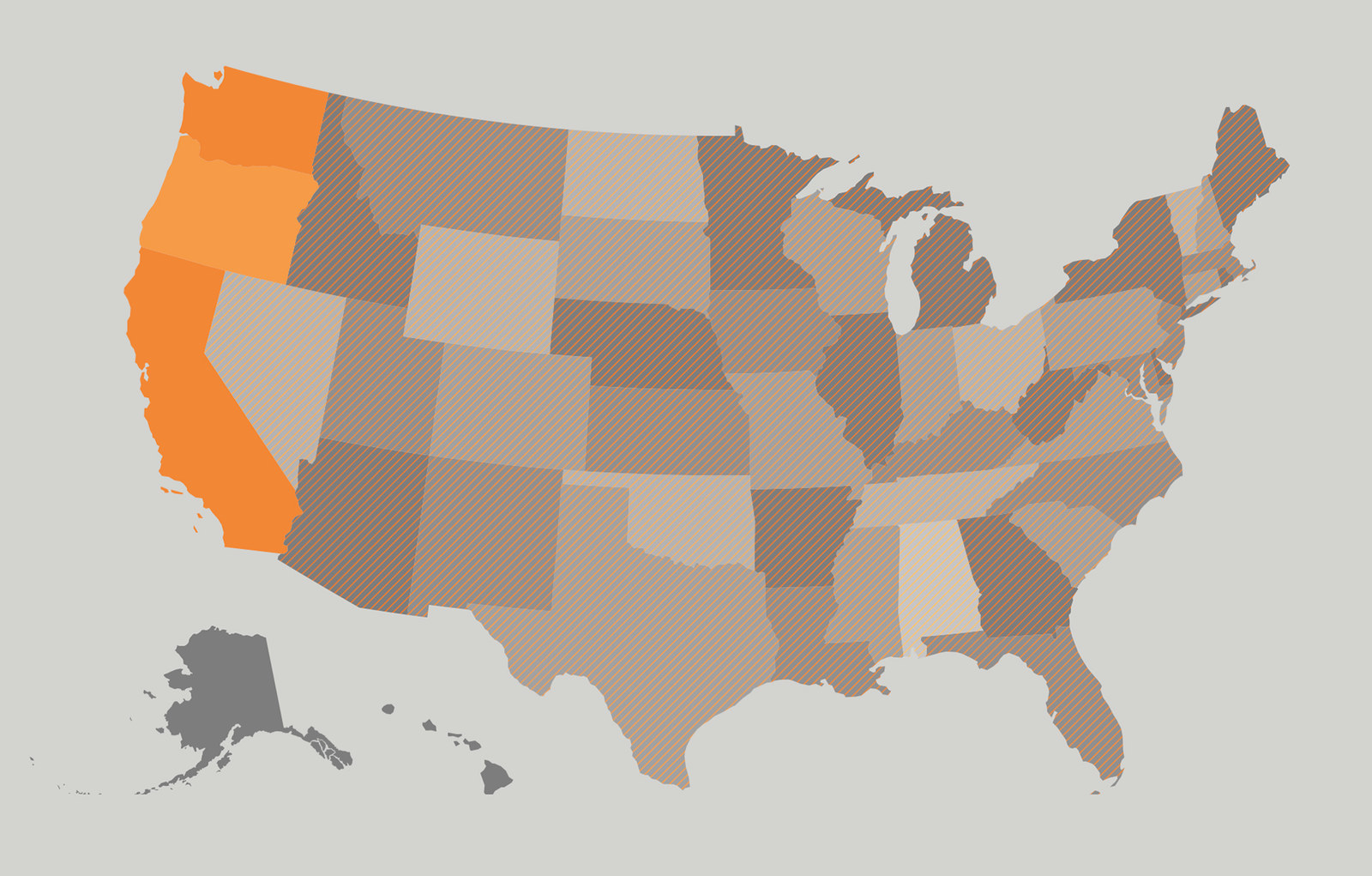 CALLS!
And at long last, the early returns from California. California features a large number of close House races. If it ALL comes down to a few of these races, like, for instance, retiring Republican Rep. Ed Royce's seat or Rep. Dana Rohrabacher's (the Russia guy), it's highly likely we will not know on Election Night who won the House — it might even take a week. Just be prepared for that.
By now, we should have a good read on what's happening in Arizona and Nevada, even if we're maybe not in a place to make calls. Especially as we get more data from these two states, along with Texas and Florida, we'll be able to make some broader assessments of where different kinds of Latino voters really came out, or didn't, this year.
We also may be making calls in all of these races: Wisconsin governor and Kansas governor; close races from the East Coast and Midwest, like Missouri Senate or some of the House races in Michigan, Minnesota, Wisconsin, Kansas, and Nebraska.

We also may have a good sense of whether some of the Western states passed Medicaid expansion ballot measures.
THE 12 A.M. ET HOUR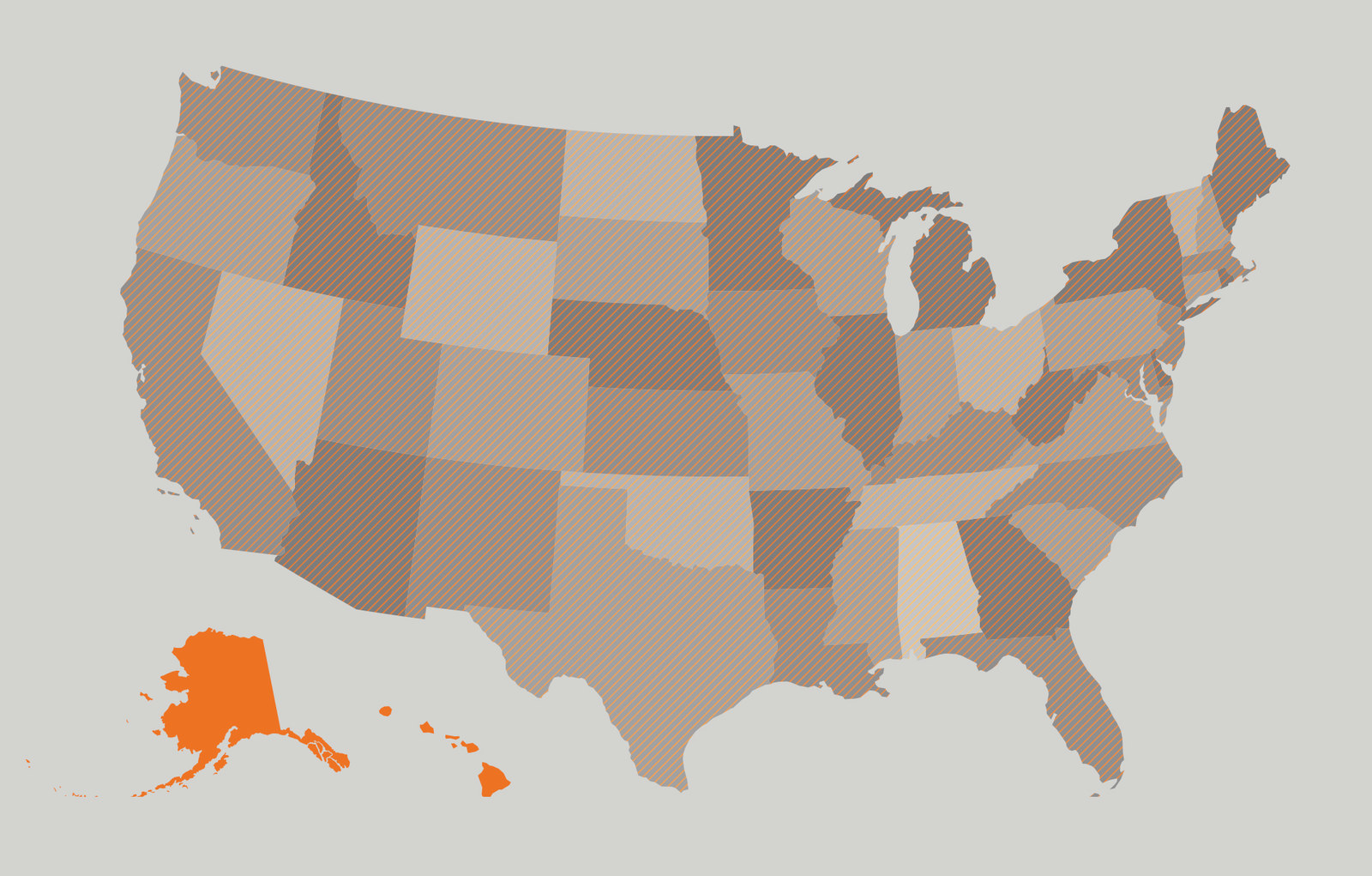 OK, this is where we leave you. By midnight on the East Coast, everything is closed, and all the data is on its way in. We'll continue to call races into the early hours of the morning, but some things may have to wait until Wednesday. If people aren't talking about a big wave, it may take a day or two or more to call control of the House, as every last race gets called. ●