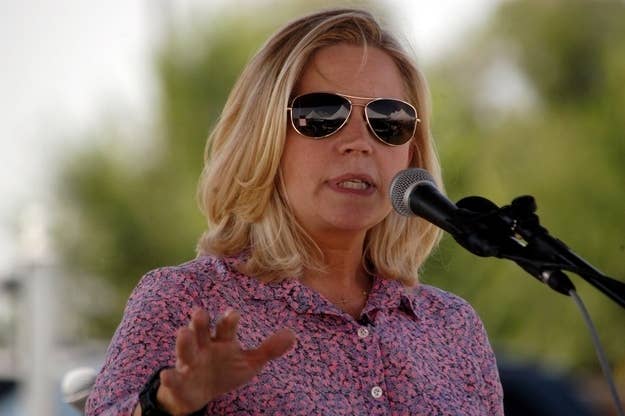 Liz Cheney will end her Republican primary challenge to Wyoming Sen. Mike Enzi as early as Monday, CNN reported late Sunday.
Cheney, the daughter of former Vice President Dick Cheney, announced she would attempt to unseat Enzi last year, a surprise move given Cheney's relatively recent relocation to the state after long residing in the D.C. suburbs.
Although the Wyoming primary is not until August, the neoconservative Cheney trailed Enzi by large margins in polling commissioned by a PAC that ran ads attacking Cheney from the right on marriage equality.
That issue became central to coverage of the campaign, after Cheney announced her opposition to marriage equality — despite previously attending the marriage of her sister, Mary, to her wife, Heather Poe. Her stated position ignited a bitter family dispute that spilled into public view last fall.
"To have her say she doesn't support our right to marry is offensive to say the least," Poe wrote of Liz Cheney in a widely shared Facebook post. Mary Cheney was likewise critical of her sister and her candidacy. "I'm not supporting Liz's candidacy," she told Politico in November.
Dick and Lynne Cheney weighed in publicly as well, releasing a statement on the matter.
Update (10:17 a.m.): Cheney confirmed she is exiting her campaign Monday morning, citing family health issues.
"Serious health issues have recently arisen in our family, and under the circumstances, I have decided to discontinue my campaign. My children and their futures were the motivation for our campaign and their health and well-being will always be my overriding priority," Cheney said in a statement released Monday.