Jeb Bush Is Struggling To Be Liked On Facebook
Enthusiasm for Bush wasn't super high on Facebook last week. And compared to other contenders like Walker and Rand, the sentiment for Bush has generally been lower all year.
When people talked about Jeb Bush last week on Facebook, it wasn't positive and it wasn't as often as many of the other big contenders for the Republican nomination.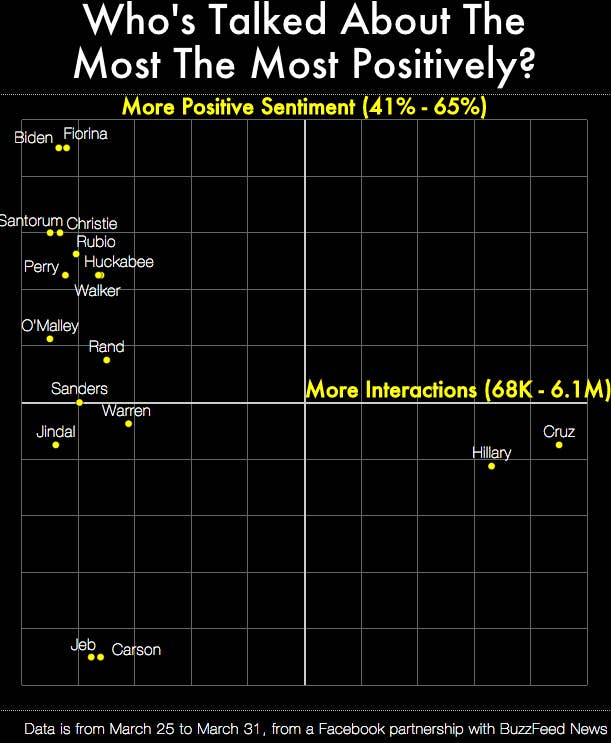 You can see this better when you remove Ted Cruz and Hillary Clinton and zoom in a little: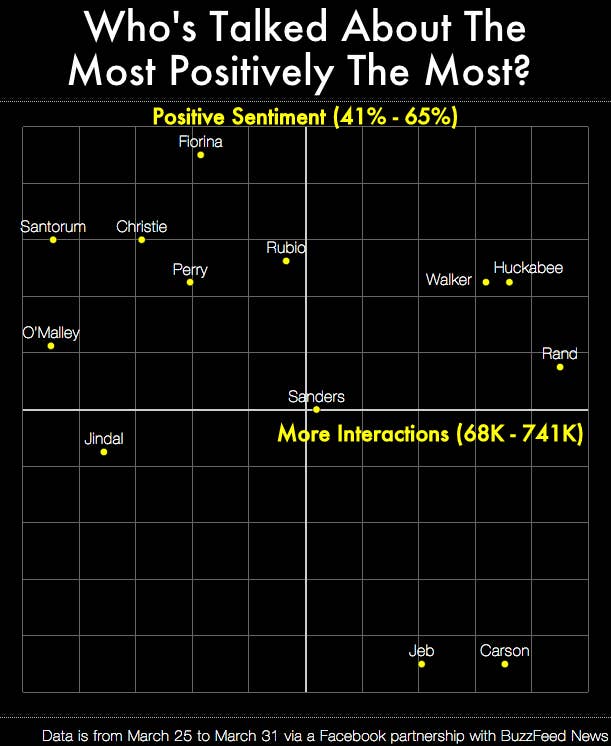 And this wasn't just that week.