Former Virginia Gov. Bob McDonnell Indicted On Corruption Charges
The former Republican governor and his wife were indicted Tuesday on corruption charges stemming from their acceptance of gifts from a Virginia donor.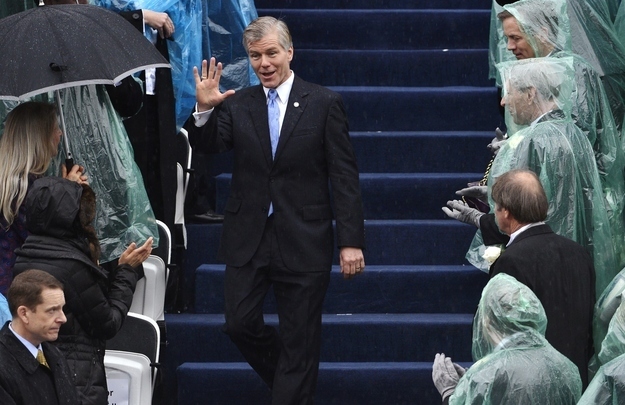 Federal authorities charged former Virginia Gov. Bob McDonnell and his wife with illegally accepting gifts from a Virginia donor in exchange for helping promote the donor's business.
McDonnell and his wife, Maureen, were indicted on 14 counts in a Richmond federal court, the Washington Post reported.
The McDonnells accepted more than $165,000 in loans and gifts, including a Rolex inscribed personally for Bob McDonnell, from Jonnie R. Williams Sr. The McDonnells promoted Williams' business, and helped Williams meet with Virginia officials.
The couple was informed late last year they were going to be indicted, but authorities later deferred the decision about whether to indict to the new year.
McDonnell, a Republican, was elected in 2009 and concluded his single term this month.