Federal Appeals Court Guts Key Provision Of Obamacare
A three-judge D.C. Circuit Court of Appeals panel ruled Affordable Care Act subsidies are illegal in the 36 states that didn't build exchanges. Administration will seek a full review.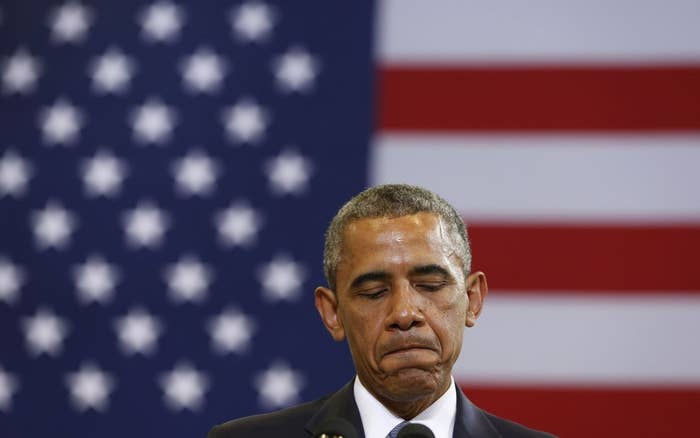 A D.C. Circuit Court of Appeals panel ruled Tuesday that the Affordable Care Act's subsidies are illegal in the states that rely on the federal health exchange, gutting a key part of the health care law.
The case centers around whether the Affordable Care Act and a subsequent IRS rule make subsidies available under the federal exchange. The government argued the law said that the government could do this; on Tuesday, the three-judge panel said the rule is too broad, and therefore that the subsidies given to individuals purchasing health care through the federal exchange are not permitted by the law.
Thirty-six states do not currently have fully functional state-based health exchanges.
The federal government is expected to appeal the ruling. It either could first ask for "en banc" review of the case from the D.C. Circuit, in which all the judges on the court would review the case (rather than the three-person panel), or the government could seek review from the Supreme Court.
White House Press Secretary Josh Earnest said Tuesday, "This ruling does not have any practical impact," and said the administration would seek a full review.