Clinton Spokesman Says She Used Facebook, Bought Something Online Last Wednesday
Hillary Clinton hasn't driven a car in 18 years. Philippe Reines appears to be joking in response to questions about other common activities.
Hillary Clinton hasn't driven a car in almost 20 years, the former secretary of state said Monday.
"The last time I actually drove a car myself was 1996," Clinton said in a speech in New Orleans. "I remember it very well. Unfortunately, so does the Secret Service, which is why I haven't driven since then."
Given her national prominence and the official roles she's occupied since the 1992 presidential election, the fact that Clinton hasn't driven is understandable. Security concerns alone would make driving difficult.
But the duration of Clinton's national service does put her in a unique class of Americans, in some ways separate — by necessity or otherwise — from some everyday tasks.
BuzzFeed asked Clinton spokesman Philippe Reines if Clinton has had the opportunity to do activities fairly commonplace in 2014. He provided the following response.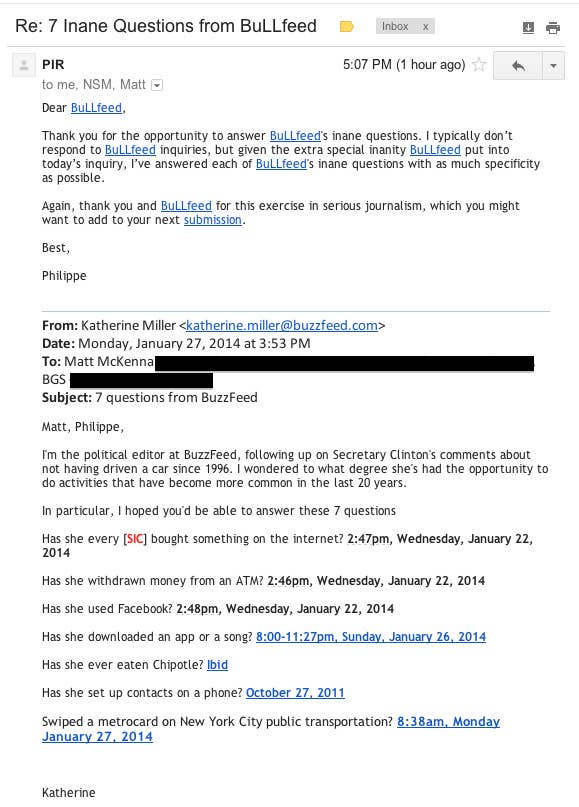 The links in Reines' email go to a drawing of a bull, the Pulitzer Prize entry page, the Grammys awards page, and a few images of the former secretary.