The Clintons Were Not The Losers Of The Midterms
Mitt Romney has the stupidest spreadsheet. We must stop surrogate madness.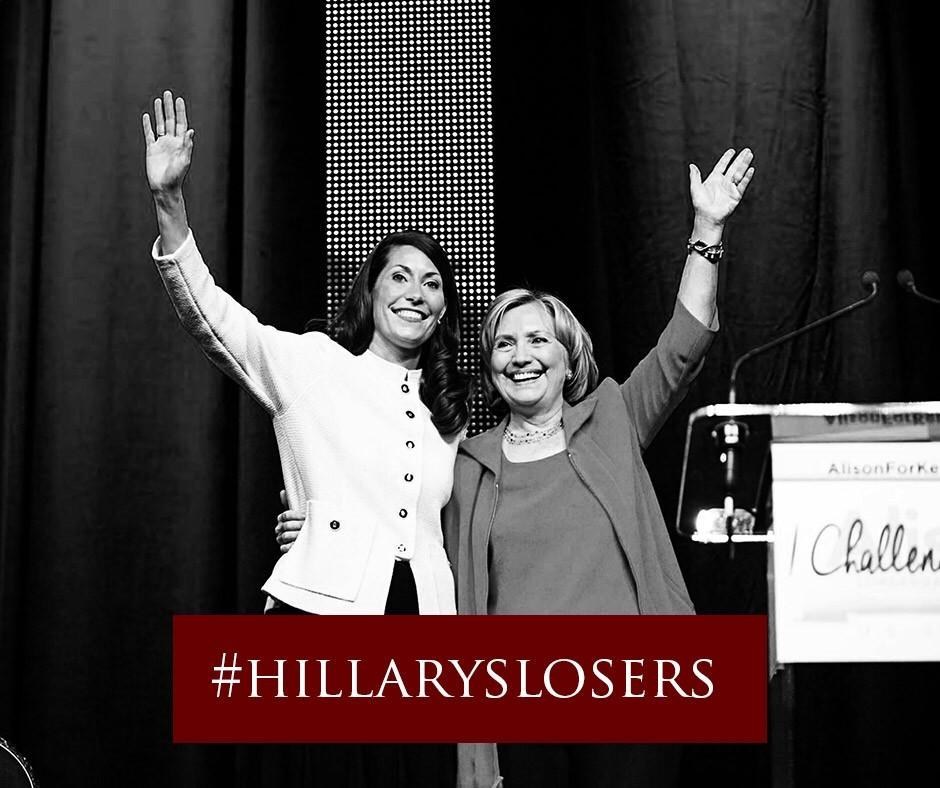 Mitt Romney called 80 candidates last week after they won their elections. He campaigned for almost as many. He campaigned for so many people, actually, that the people around him kept a spreadsheet with wins and losses tallied in it:
In two spreadsheets circulated last week, Romney's "winning percentage" is contrasted with Clinton's. After listing the candidates that each of them endorsed, the analysis claims that 66% of Romney's picks emerged victorious in the GOP midterm wave compared with 33% for Clinton.

Clinton is marked down as having backed 39 candidates, while Romney endorsed 76 candidates. There are descriptions of Clinton's activities on behalf of a candidate, whether it was a rally, a fundraiser, a robocall or just an endorsement.
This is the consultant's version of yelling "SCOREBOARD, BITCHES." But it's also insane. Who in America walked into a middle school gym or whatever and thought, "I'm here today to vote for a Republican because Mitt Romney did a fundraiser"?
The reasons given so far for the Republican wave have included: the widespread unpopularity of President Obama, good Republican candidates and campaigns in key races, bad Democratic candidates and campaigns in key races, a failure to turn out core Democratic constituencies that left the electorate significantly older and more conservative. No one has really argued that Mitt Romney's surrogacy drove the Republican wave, as though he were Ursula at the end of The Little Mermaid.
And yet, the reverse idea has been applied to the Clintons.
The Clintons, together, campaigned about as much as Romney did, individually. These ranged from people like Martha Coakley — who by the time Elizabeth Warren and Hillary Clinton got to her was already expected to lose to a Republican in Massachusetts — to people in closer races like Sen. Jeanne Shaheen (winner) and Rep. Bruce Braley (loser). Their top target was Alison Lundergan Grimes, the daughter of a prominent Clinton ally, the beneficiary of a lot of Hollywood money, especially from a top Clinton fundraiser, and the subject of polling that made the race look closer than it ultimately was.
The idea of the Romney spreadsheet actually throws into perfect relief the mad logic in the idea that the Clintons lost last week. The entire notion obscures the real value of surrogates: mostly fundraising, plus earned media.
A great example of this is Kay Hagan, a center-left Democrat with a whisper of a public personality. She won in 2008 on the ballot with Obama. Despite a working theory that she could not possibly win reelection in a redder North Carolina that disapproves of the president, she held a polling lead over Thom Tillis all fall. Ten days before the election, Hillary Clinton did a drive by appearance in Charlotte, and gave a version of her October speech (focus on families, wages, and women) tailored to North Carolina. At no point during the event did Hillary Clinton stand on Kay Hagan's shoulders and shout, fire emanating from her eyes, A vote for Hagan is a vote for meeeee. This, top to bottom, is about as generic as you get.
And as it turns out, the polls were terrible: Hagan lost.
Rand Paul trolled the hell out of these losses (why not?), posting an entire album of #HillarysLosers on Facebook. Paul himself had campaigned for Tillis; the album included one featuring Hagan and Clinton.
Earlier this year, though, a few days before North Carolina's Republican primary, Paul also stumped once for Greg Brannon, the libertarian doctor who once ran a conspiracy website, running a long-shot bid against Tillis, the speaker of the North Carolina House. Brannon got blown out by Tillis. Was that Paul's fault? No. He was there once — and Brannon was going to lose.
Scott Walker actually told the truth a few weeks ago, in a public shot at Chris Christie and the amount of money the Republican Governors Association had given his campaign, days before the New Jersey governor flew to Wisconsin.
"[Christie] is coming because he asked if he could come and we weren't going to say no," Walker told Politico. "But we're not looking for surrogates. The people that have been campaigning with me are by and large from Wisconsin."
Money. We are looking for money. Who cares about surrogates?