7,000 Pages Of Hillary Clinton Email Are Coming Your Way Tonight
Clinton's faced criticism inside and outside the Democratic Party in recent weeks for how she's addressed the controversy surrounding and investigation into her email.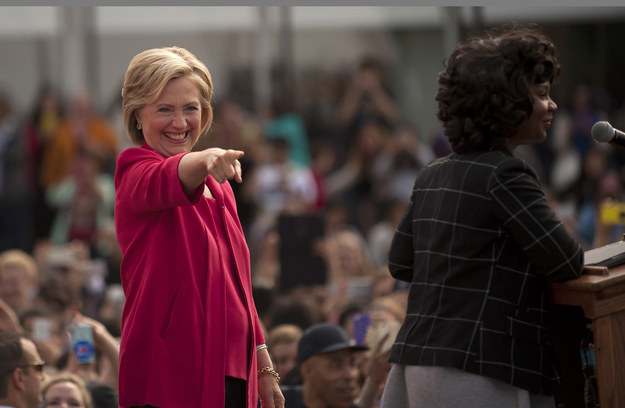 The State Department will release another large, monthly batch of Hillary Clinton's email on Monday night — as the Democratic front-runner continues to face questions and an investigation into her email protocols and criticism of how she has addressed the subject.
In the last week, following a series of jokes about her email (one about the charms of Snapchat's 24-hour deletion, and the other about wiping a server with a cloth), Clinton has struck a slightly more contrite tone.
"I'm trying to do a better job of explaining to people what's going on," she told reporters in Minneapolis last week. "So there's not all this concern, and there's some sense made out of the confusion, and to answer people's questions."
In recent weeks, Clinton has turned over the server she once used to the Justice Department, as federal investigators examine how classified information was handled during her time at the State Department. Clinton exclusively used a personal account, which was housed on a personal server.

The monthly email releases will ultimately result in approximately 55,000 pages of Clinton's email in the public domain. Those emails are the product of a selection process overseen only by Clinton's staff; after her staff deemed which emails were work-related, Clinton deleted the remainder of her email.