Top House Democrat: It Would Have Been "Wise" To Notify Congress Of Bergdahl Swap
Minority Whip Steny Hoyer argued it wasn't a violation of the law to not tell Congress the Bergdahl prisoner swap was in the works, but it would have been a good idea to do so.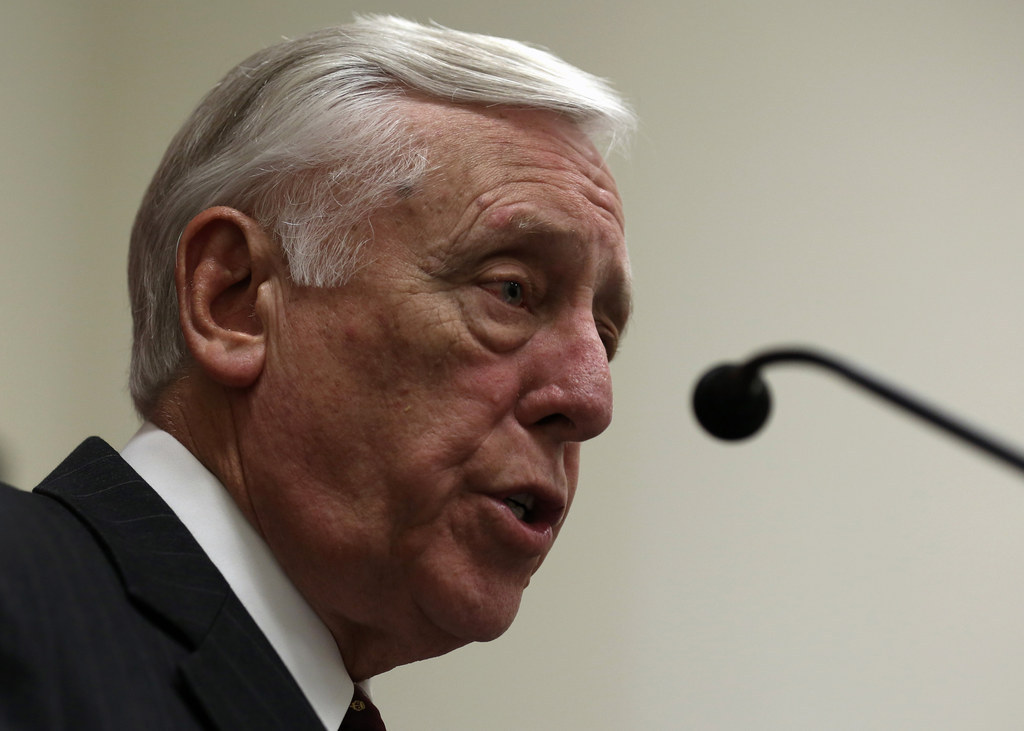 WASHINGTON — A top House Democratic leader said President Obama's decision to trade five Guantanamo Bay prisoners for Sgt. Bowe Bergdahl without first notifying Congress was legal, but it would have been wise of the administration to give the leadership and relevant committees a heads up.
Minority Whip Steny Hoyer told reporters on Tuesday argued that the administration was "correct" in believing they had the authority to make such a decision, given the circumstances, without telling Congress 30 days in advance. But none of the congressional leadership or even the chairs of relevant committees were informed of the swap in advance.
"I am an institutionalist but on this issue I think the administration is correct in terms of its authority. I think the 30-day notice that was in the law was inconsistent with the Constitution," Hoyer said. "Having said that, my advice to the president would have been, notify them. Pick up the phone and say this is what's happening. I think that would have had a number of good effects. Number one, it would have put people in the immediate position of saying, 'No, don't bring a U.S soldier home.' I think they would have been more reluctant to do that than they are after the fact when the solider has been released."
Sen. Dianne Feinstein, the chairwoman of the Senate Intelligence Committee, is among the growing bipartisan chorus that has been frustrated with the administration over the fact that she was not told of the Bergdahl plan in advance.
"When we found out it had already happened, that was the shock, of not being notified," she told reporters last week.
Hoyer asserted that even "notification not consultation" would have gone a long way on Capitol Hill.
"I think it would have been a wise policy to do but was not a violation of law by not doing it," he said.
House members were briefed by administration officials on Monday night, where they were told that some 80 to 90 members of the administration knew about the deal in advance causing more members to feel that they shouldn't have been left in the dark.
Democratic Caucus Chairman Xavier Becerra argued that most relevant members of Congress had been briefed in the past on the effort to get Bergdahl back, but the administration needed to act quickly.
"One thing that was clarified at this briefing is that there can be no one at the highest levels of congress who can claim they did not have a sense about this effort to get Sgt. Bergdahl back home. What was not know was the timing, when it would happen," he said. "Sgt. Bergdahl's life may have hung in the balance in being able to do this quietly and quickly when the window opened."