Ted Cruz Missed Loretta Lynch Vote Hours After Speaking Against Her Confirmation
"Once cloture was invoked it was clear she would be confirmed," a Cruz aide said.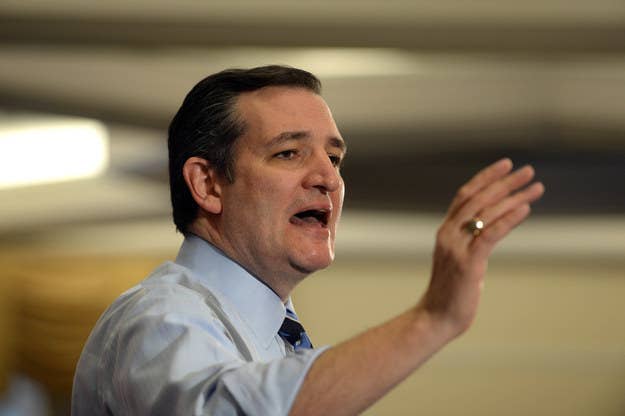 WASHINGTON — Texas Sen. Ted Cruz took to the Senate floor on Thursday to urge his Republican colleagues to vote against attorney general nominee Loretta Lynch.
When the final confirmation vote came a few hours later, Cruz — a candidate for the 2016 presidential nomination— skipped the vote.
Cruz's communications direction Amanda Carpenter did not provide a reason for the senator's absence but said in an emailed statement that his "opposition to the nomination has been clear," noting that earlier in the day he had voted to filibuster her nomination. That key procedural vote ended up passing, clearing the way to her eventual confirmation.
"He voted against her in committee and opposed cloture. That is why he spoke on the floor about it, has given numerous interviews, and written an op-ed the topic.
Once cloture was invoked it was clear she would be confirmed and Cruz strongly chastised his Republican colleagues who supported her."
Carpenter added that his vote against cloture was "the only vote that mattered."
"After that it was done deal," she said.
Cruz had opposed Lynch's confirmation on the grounds that she, like outgoing Attorney General Eric Holder, would continue to support President Obama's executive action on immigration.
"The Republican majority, if it so chose, could defeat this nomination, but the Republican majority has chosen to go forward and allow Loretta Lynch to be confirmed," Cruz said on the Senate floor. "I would note there are more than a few voters back home that are asking what exactly is the difference between a Democratic and Republican majority when the exact same individual gets confirmed as Attorney General, promising the exact same lawlessness, what's the difference?"
Lynch was confirmed 56-43, five months after Obama nominated her.
Update: Cruz missed the vote due to a fundraiser in Dallas