Speakers Look To The Next Generation At Anniversary Of The March On Washington
"This a day where we are passing the torch down to them," said Rep. Frederica Wilson.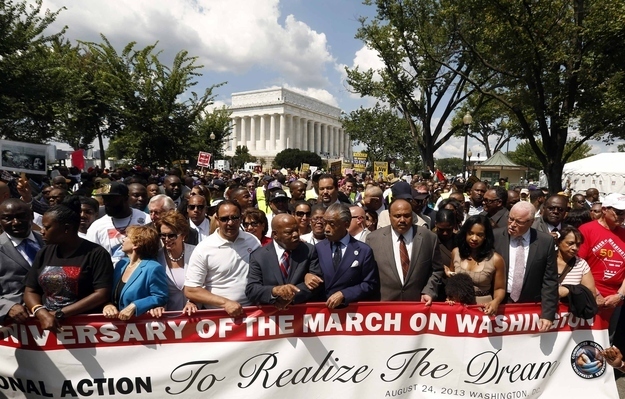 WASHINGTON— Speakers at Saturday's 50th anniversary event commemorating the March on Washington delivered remarks to an audience of thousands, but the focus was on the younger generation in attendance who were not alive during the civil rights era.
Georgia Rep. John Lewis, a civil rights icon who was beaten in Selma, Ala., in 1965 and spoke at the 1963 March on Washington, spoke at length about the Voting Rights Act and the recent Supreme Court decision that struck down the part of the law requiring certain states to get approval before changing their voting laws.
He called on the young people in the audience to "get out there and push and pull and make America what America should be for all of us."
"Now a few short years ago … I gave a little blood on that bridge in Selma, Ala., for the right to vote. I am not going to stand by and let the Supreme Court take the right to vote away from us," Lewis said. "You cannot stand by, you cannot sit down. You've got to stand up, speak out and get in the way.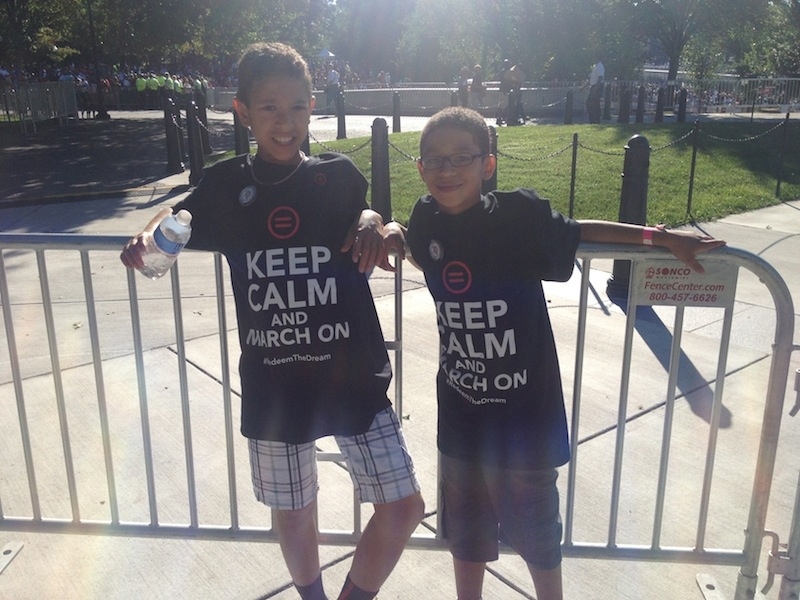 Newark Mayor and New Jersey Senate candidate Cory Booker opened his remarks by asking to speak for "those like myself who were not even alive when the March on Washington happened."
"My father when I was growing up said it very simply," Booker said. "He used to look at me and say, 'Boy, don't you dare walk around here like you hit a triple, 'cause you were born on third base. You are enjoying freedoms, opportunity, technology, things that were given to you bought by the struggles and the sacrifices and the work of those who came before. Don't you forget where you come from."
Attorney General Eric Holder said that the focus of the 1963 March on Washington was about justice "as it applied to African Americans." But now, 50 years later the movement had broadened.
"Their march is now our march and it must go on. Our focus has broadened to include the cause of women, of Latinos, of Asian Americans, of lesbians, of gays, of people with disabilities and countless others across this great country who still yearn for equality opportunity and fair treatment," Holder said.
Countless elected officials, candidates, union leaders, and activists attended the event, that was organized by Rev. Al Sharpton's National Action Network. Practically all of New York City's Democratic mayoral candidates attended, as did comptroller candidate, former Governor Eliot Spitzer.
Florida Rep. Frederica Wilson, wearing one of her can't miss glittering cowboy hats, was in the audience for the speeches. She said that Saturday's march was not only to commemorate the original march but for a younger generation to "take up the torch."
"The most important thing for today, for this new generation of children, is this a day where we are passing the torch down to them … for them to take up the torch and move forward with the next 50 years and make tremendous progress—more progress than was made in the last 50 years," she said.