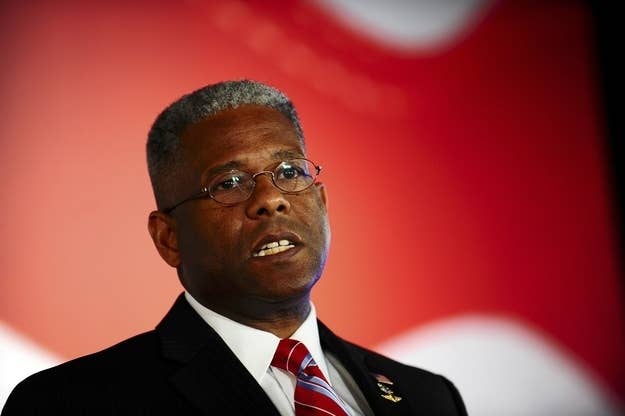 WASHINGTON — GOP attendees at the Republican National Committee's Monday event to mark the 50th anniversary of the March on Washington said it was unfair to compare the struggles of the civil rights era to the current issues surrounding LGBT equality or immigration reform.
That was in contrast to Saturday's March on Washington event on the National Mall, organized by Rev. Al Sharpton and the National Action Network, where multiple speakers talked about how the movement now includes women, immigrants, and the LGBT community.
Instead, they said, the GOP's focus when commemorating the anniversary of the march should be on helping poor and inner-city black communities.
"I really think that the civil rights movement in it's effort to expand has excluded some of the people that it originally designed to help and that's low income people of all races," said Bob Woodson, president of the Center for Neighborhood Enterprise. "I didn't hear poor people mentioned at all very much [on Saturday]. It was the environmentalists, women, gays, and immigrants. Everybody except poor people. The next frontier for me in the civil rights movement, is what are we doing for the least of gods children?"
In his remarks to the luncheon at the Capitol Hill Club in Washington, Woodson said that for many poor black Americans, "the dream is a nightmare."
"Everybody has come in front of them on the bus: gays, immigrants, women, environmentalists. We never hear about the conditions confronting poor blacks and poor people in general," he said.
Former Congressman Allen West attended the RNC luncheon and said he had watched many of the speeches from Saturday's rally. He called the march on the mall "a politically driven event" that "didn't address the searing problems you see in the black community."
"It's apples and vegetables," he said. "You're talking about a race of people, I don't think you can make that comparison between a race of people and the gay rights movement, if that's what you want to call it. I think about what my parents had to endure in South Georgia in the '40s and '50s… You know, we made some strides when you look at the fact that I was able to run a congressional district that was 92% white and when I was born my parents could not have gone there. Now there are still some things we have to do. When you read that speech, you really understand what we have to do better in the black community."
North Carolina GOP committeewoman Ada Fisher said comparing immigration reform to civil rights was "disingenuous," and the causes of the LGBT community shouldn't be central to conversation about equal rights.
"I think it's unfortunate that people have diluted the purpose of the march on Washington," said Fisher. "I think it's an unfair comparison. Whenever anybody wants something in this country they compare it the civil rights movement. The fight is giving equal rights and equal opportunity to Americans. The immigration movement is disingenuous, we don't talk about the impact of illegal immigration coming and displacing minority groups for jobs, nor do we talk about an unfair immigration policy where those people from Haiti are sent home and those people who walk across the border are allowed to stay."
In a moment of overlap between some of Saturday's message and Monday's RNC event, Republican Congressman James Sensenbrenner said he was committed to coming with a bipartisan fix to the voting rights act before the 2014 elections.
GOP Chairman Reince Priebus said the day's event was "not about partisan politics," and he acknowledged that when President Barack Obama speaks on the anniversary Wednesday from the same spot where Dr. Martin Luther King Jr. spoke 50 years ago, "all Americans understand that significance."
"It's not just a call to remembrance," he said, "it's a call to action. As Americans, it's what can we do for justice, for opportunity, for the marcher's cause of jobs and freedom, we have to keep working."