Republican Senators Say Claims That Bergdahl Was A Deserter Are A Separate Issue
"Even if Bergdahl had been a sterling, decorated hero it wouldn't make a difference because a decision was made to get [the Taliban] out."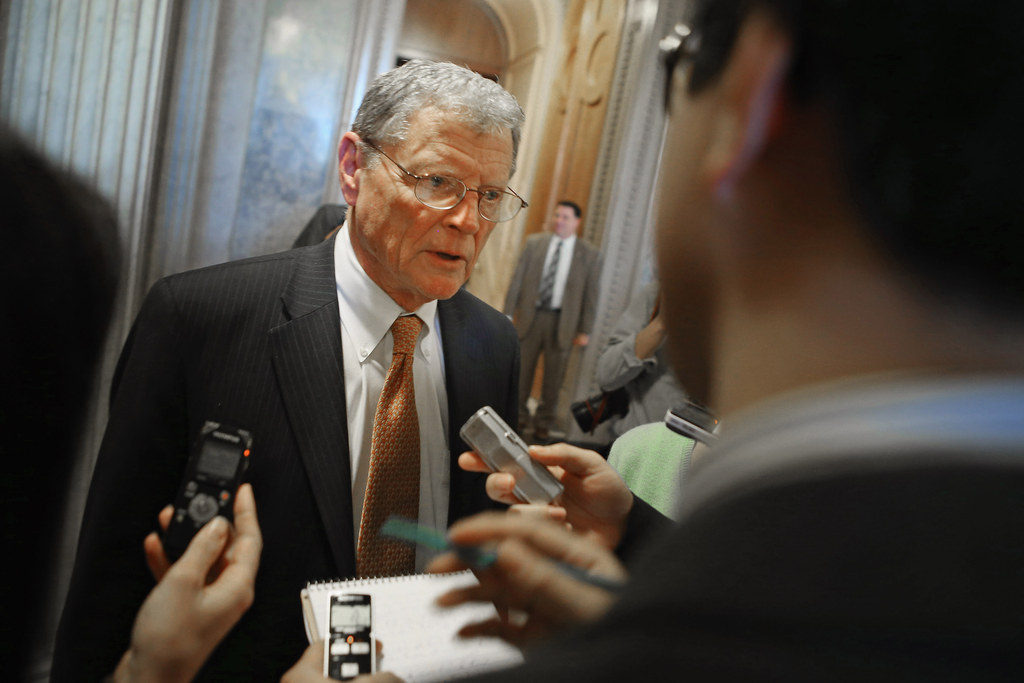 WASHINGTON — Several soldiers who served with Sgt. Bowe Bergdahl have called him a deserter who deserves to face punishment for, they say, abandoning his unit.
These men have spoken to the New York Times, CNN, and other outlets, expressing their outrage over Bergdahl's disappearance, calling him "at best a deserter, at worst a traitor", and recounting stories of how soldiers died and were put into danger looking for a man they believe chose to leave his post.
But Republican senators on the Hill aren't weighing in on those claims, and say whether or not Bergdahl was a deserter misses the bigger issue of the release of five Taliban prisoners from Guantanamo Bay.
"People are stressing that too much. The issue is that we moved the very leadership of the Taliban and giving them back as we leave," said Oklahoma Sen. Jim Inhofe, who is the ranking member on the Armed Services Committee. "Even if Bergdahl had been a sterling, decorated hero it wouldn't make a difference because a decision was made to get these people out. I think that's the important point."
Sen. Lindsey Graham told reporters on Monday that he very much wanted to find out what happened and why Bergdahl left his post, but he would leave that investigation up to the Department of Defense.
"The one thing I don't want to do is judge this young man based on internet rumors. I want a professional independent investigation by the appropriate military authorities with no interference by the Congress or the White House to apply labels to Bergdahl," he said. "I'm glad he's home for the sake of his family. I want to understand what happened and not make an emotional decision. I want to find out why he left his post. That should be done by the Department of Defense."
Members may have a chance to hear more about the circumstances under which Bergdahl left his post at a classified briefing on Wednesday. A Pentagon spokesman said a 2009 investigation into the matter was classified and would remain that way.
The top Republican on the Senate Intelligence Committee, Sen. Saxby Chambliss, said he didn't want to comment on the reports or the stories from soldiers who served with Bergdahl before the Department of Defense looked into the matter.
Later at a press conference, Chambliss said that he was "happy for the family" of Bergdahl but reiterated the larger concerns over the prisoner swap.
"The fact is the Taliban picked these five individuals out and said, 'Mr. President, we'll give the sergeant for these five,'" he said. "That's an entirely different issue than being excited or happy for the family."
The White House has also been calling Bergdahl's potential abandonment a "separate issue" from the need to go in and retrieve him.
"The principle at stake here is: Do we, the United States, leave our uniformed members of the military behind when they've been captured by the enemy," White House spokesman Jay Carney told CNN. "And the answer is: No. We don't do that."
An Army spokesman said in a statement that the Army's first priority was "ensuring Sgt. Bergdahl's health and beginning his reintegration process" and any decision about how to proceed would happen afterwards.
"As Chairman Dempsey indicated, the Army will then review this in a comprehensive, coordinated effort that will include speaking with Sgt. Bergdahl to better learn from him the circumstances of his disappearance and captivity," said Secretary of the Army John McHugh. "All other decisions will be made thereafter, and in accordance with appropriate regulations, policies and practices."
Missouri Republican Sen. Roy Blunt said that at the moment, it wasn't really appropriate for members of Congress to weigh in on the circumstances of Bergdahl's capture.
"In the short term, the best people to talk about that are the people that know what happened and that doesn't involve a single member of the House or Senate," Blunt said. "He's not had a chance to tell his story as far as I know, and I'll look forward to hearing it. I consider it a separate issue from whether or not the president has authority to make those kind of releases."