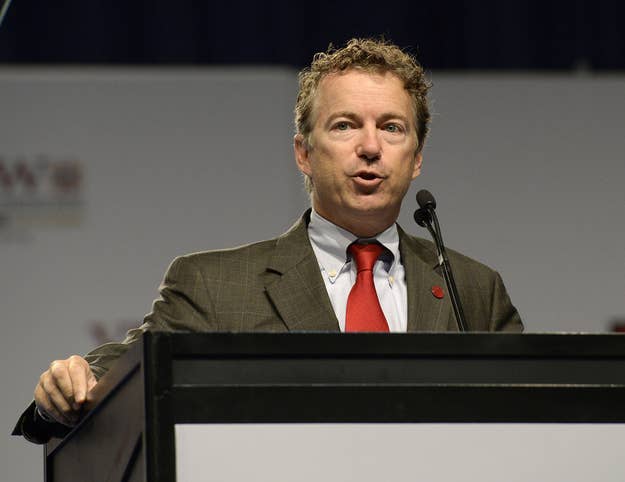 WASHINGTON — Attorney General Eric Holder's announcement the Department of Justice would change the way it prosecutes non-violent drug offenders was met with praise from a bipartisan pair of powerful senators.
Kentucky Republican Rand Paul and Vermont Democrat Patrick Leahy both came out in strong support of the government's decision to not pursue "mandatory minimums" for "low-level, nonviolent drug offenders who have no ties to large-scale organizations, gangs or cartels," as Holder said Monday.
The pair had previously introduced a bill that would allow judges "flexibility" around mandatory minimums when sentencing federal crimes.
"I am encouraged that the President and Attorney General agree with me that mandatory minimum sentences for non-violent offenders promote injustice and do not serve public safety," Paul said in a statement.
"The Administration's involvement in this bipartisan issue is a welcome development. Now the hard work begins to change the law to permanently address this injustice," he added.
Leahy, who serves as chairman of the powerful Judiciary committee, said the committee would be taking up the topic "next month" and said while he was happy with Holder's decision, he believed his bill with Paul could be a "better way to reform our sentencing laws.
"In March, Senator Paul and I introduced the Justice Safety Valve Act of 2013, which grants federal judges greater flexibility in sentencing all crimes where a mandatory minimum punishment is considered unnecessary," Leahy said. "While I believe this broad approach is the better way to reform our sentencing laws, I commend the Attorney General today for his efforts to combat injustice in drug sentencing and prevent waste of taxpayer dollars. I look forward to continuing this important conversation at a Judiciary Committee hearing next month."