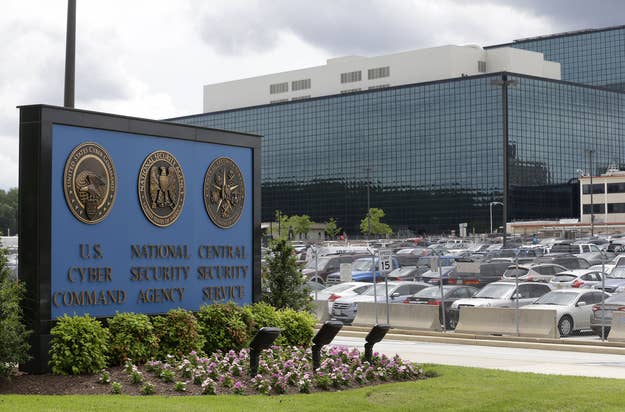 WASHINGTON— The revelations this week of broad government spying on U.S. citizens have at least been able to foster something Washington hasn't seen in a long time: bipartisanship.
Dual exposés — one from The Guardian that the National Security Agency has been collecting millions of phone records from Verizon customers and a second from the Washington Post that the NSA has a secret program dubbed PRISM to mine information from major internet companies — have brought together some of Congress' steadiest conservatives and most progressive liberals.
A new breed of conservatives in the House and Senate, unattached to Bush-era policies and keenly aware of the ascendant libertarian strand of the GOP, are joining long-time Democratic critics in their outrage over the NSA programs.
"There will be bipartisan criticism but unfortunately there will also be bipartisan defense," said Rep. Zoe Lofgren, a California Democrat who joined more than a dozen conservatives in signing a letter to the FBI and NSA questioning the programs. . "How the numbers add up on each side of the equation we'll wait and see."
Lofgren pointed to the statements made by Senate Intellegence Committee chairwoman Dianne Feinstein and ranking member Saxby Chambliss.
The pair defended the phone records program on Thursday as an essential tool for collecting information on suspected terrorists that had been going for years.
"It is proved meritorious, because we have gathered significant information on bad guys, but only on bad guys, over the years," Chambliss said.
The letter Lofgren signed was circulated by Rep. Justin Amash, a Michigan Republican who has taken up the libertarian mantel former Rep. Ron Paul held in the House.
Other co-signers included Rep. Raul Labrador, Tim Huelskamp, Trey Radel, Thomas Massie, Jim Bridenstine — a younger set of Republicans whose names you don't often see tied to Democratic ones on other issues.
"You'll find a lot of names of people who were recently elected," Amash said. "We're not tied to the Bush administrations policies, which were also wrong. We are a reflection of what grassroots Republicans believe."
Amash said he was stunned to hear Republican and Democratic Senators defend the program.
"Maybe too much time in DC has left them totally oblivious to what's right and wrong," he said.
On Twitter the bipartisanship was on display: Amash got support from Hawaii Rep. Tulsi Gabbard.
To see just how clear the divide is between younger conservatives and older defense hawks, look no further than Sen. Lindsey Graham who declared Thursday on Fox News that he was totally fine with the NSA collecting phone records.
"I'm a Verizon customer. I don't mind Verizon turning over records to the government if the government is going to make sure that they try to match up a known terrorist phone with somebody in the United States," he said.
House Republicans and Democrats have also come together recently when it was revealed the Department of Justice had broadly taken the phone records of reporters and editors at the Associated Press. Radel, a Florida Republican, had also teamed with Democrat John Conyers to introduce a bill in response to the DOJ's actions.
"Here I am once again finding myself on the same side as John Conyers, a liberal Democrat from Detroit," Radel said. "I'm happy and I'm excited to see Democrats use the word 'constitution.' I think civil liberty issues are what really bound both parties and hope we can better use it to find areas to work together."
Democratic Rep. Peter DeFazio remembers insisting to read the PATRIOT Act in 2001 before voting "No," and he's consistently voted against extensions and reauthorizations since. He's happy to have more Republicans on board in opposing government spying.
"We picked up some last year, I would assume this will perhaps raise more concern and turn more of them around," he said. "This administration is unfortunately using the law in apparently the same way the Bush administration did. They are building the dream of the total information network. "
Same goes for Vermont's Peter Welch, who put out a scathing statement on Thursday that the reports on the NSA "confirms the worst fears of those of us who oppose the Patriot Act."
"It's a shared value of wanting to protect civil liberties and constitutional rights," Welch said of the right and left coming together in opposition to the NSA.