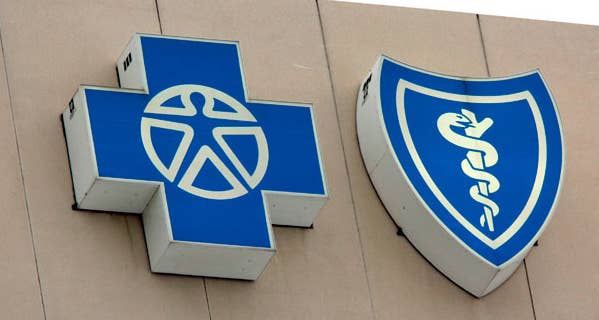 WASHINGTON — A major health insurance company is gearing up to lobby hard against repeal of Obamacare's so-called "risk corridors"— a provision of the law that Republicans deride as an "insurer bailout"— and warning lawmakers that doing so "will ultimately lead to a single-payer system."
BuzzFeed obtained a memo and talking points from the Blue Cross Blue Shield Association's CEO Scott Serota that sound alarm bells over momentum for repeal of the health care law's "risk corridors" — the program that would provide insurance companies with additional funds to cover losses should not enough healthy people enroll in health care plans.
"We are becoming increasingly concerned about momentum that is quickly building among some leading conservatives for elimination of the risk corridor and reinsurance programs," Serota wrote.
Serota specifically cited several high-profile bills introduced in the House and Senate to repeal the programs and a column by Charles Krauthammer calling for immediate congressional action on the bills.
Serota told members that he would be meeting with Majority Leader Eric Cantor and Speaker John Boehner next week to try to convince them repeal of the risk corridors not be "part of their ACA strategy."
A spokesman for BCBSA did not immediately return a request for comment. The company is one of the largest systems of insurance companies in the country.
Unions have also asked for an exemption from the plan fee, a tax that employers must pay to go to the reinsurance fund.
"Their efforts, along with growing support for repealing the risk corridor and reinsurance programs, could combine to create a perfect storm to, at a minimum, dissuade the Administration from modifying risk corridor program rules to provide increased funding in light of the recent 'transitional policy' allowing insurers to offer consumers the option to renew their 2013 health plans for 2014," Serota wrote.
In attached talking points, seemingly directed at Republican lawmakers opposed to risk corridors and reinsurance, BCBSA is asking members to argue that eliminating the risk corridors will lead to the eventual downfall of Obamacare and lead to a single-payer system: "It jeopardizes the entire private health insurance market and will ultimately lead to a single-payer system. Furthermore, it will close the door to pro-competitive health care reform alternatives."
One bolded talking point, "use with appropriate audiences only," charges that "eliminating these programs will result in massive premium increases and could cause private insurers to become insolvent." In Serota's email, however, this point is intended for Democrats only.
Insurance companies are having an increasingly hard time finding sympathetic ears on the Hill as they work to comply with the law.
Sen. Marco Rubio, the lead sponsor of the risk-corridor repeal bill in the Senate, previously told BuzzFeed that he was not anti-insurance company but simply anti-bailout.
"I don't think taxpayers should be bailing them out. It takes a taxpayer bailout to save Obamacare — that alone tells you it's not worth saving," he said.
Read the full talking points below.