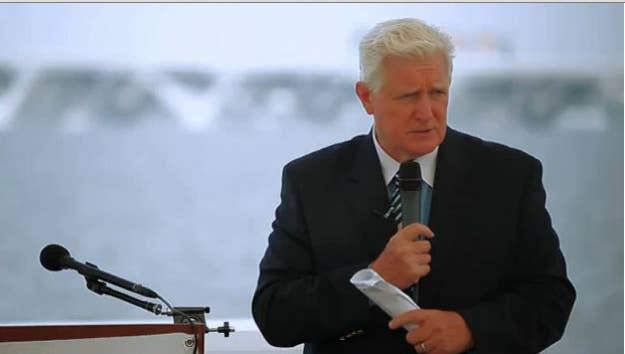 WASHINGTON — As the problems with Obamacare seem to grow by the day, anxious House Democrats have reached their tipping point.
Millions of their constituents have received cancellation notices from insurance companies, despite President Barack Obama and Democrats repeatedly promising that "if you like your plan, you can keep it" under the health care law. Meanwhile, the troubled HealthCare.gov continues to be plagued with issues, and the administration is struggling to get it fully functional before the end of the month.
Now, many House Democrats, who just weeks ago were ready to stick by the White House through the troubled rollout, now have no problem making their displeasure with the administration known.
"The frustration is they are setting up deadlines they know they can't meet. They are not going to meet the Nov. 30 deadline, I would bet anything on that. If I had a farm I'd bet the farm on that," said Virginia Rep. Jim Moran.
Moran also faulted the president for promising that Americans could keep their health care plans, arguing that it put Democrats in a difficult spot. He claimed that House Democrats did not make such promises, although many, in fact, did repeatedly before and after the health care law passed.
"We weren't making grandiose claims. He doesn't have to run again, I don't know why he needs to make such grandiose claims. Some of this stuff is just gratuitous rhetoric," he said.
The House is set to vote this week on a bill introduced by Michigan Republican Rep. Fred Upton that would grandfather all current insurance policies even if they don't meet the standards of Obamacare through 2014. Though Democratic leadership and the White House is opposed to the bill, it is expected that a fair number of Democrats will end up supporting it anyway.
"There's overwhelming frustration, and I don't know if I'd call it a rift, but there are a lot of people who feel like they will vote for the Upton bill unless there's some viable alternative offered by the administration, like tomorrow," said Kentucky Rep. John Yarmuth.
"You have President Obama saying something has to be done, you have President Clinton saying something has to be done, it's kind of hard for House Democrats, in my opinion, to say we're not going to avail ourselves of the one option that's available to us to get it done," he added.
A Democratic freshman, who did not want to be named, described Wednesday morning's caucus meeting with administration officials as "incredibly tense."
"I was surprised by the marked change in demeanor," the freshman said of the caucus mood around the problems with Obamacare.
Before a reporter could even get a question out about the frustration level among House Democrats, Moran said, "Yes, we're there. The mutiny level?"
"Nancy [Pelosi] had to push this through. There was a long period where, I know our leadership felt there was a long period where ... the White House could have been promoting this better and also clarifying what it meant to a better extent than it did. While we had to the heavy lifting of the legislation they have to do the heavy lifting of the implementation," he added.
In public, Democratic leadership decried the Upton bill as another Republican attempt to destroy the health care law.
"When my colleagues on our side understand that, I believe they'll vote against it," said Rep. Joe Crowley, the caucus vice chair.
Over in the Senate, though, Democrats are trying to move their own legislation. Sen. Mary Landrieu, a Democrat from the red state of Louisiana, introduced a bill intended to allow people to keep their plans, except that it would force insurance companies to re-offer the canceled plans and do so for an indefinite period of time. But it's not just vulnerable members worried about the canceled plans: Sens. Dianne Feinstein and Jeff Merkley, Democrats from blue states, have signed onto Landrieu's bill.
Rep. Elijah Cummings said that while the problems with cancellations were real and need to be addressed, he didn't think the Upton bill would fully accomplish that.
"It's probably going to take some kind of legislative fix. The problem is Republicans are never going to get along with anything," he said. "They aren't trying to fix it, They are trying to destroy it. So I'm still trying to figure this one out. I heard what President Clinton said, I just don't think we're going to be able to pull that off."