House Conservatives Want An Authorization Vote
One conservative Republican even shouted out a proposal from a Democratic Senator.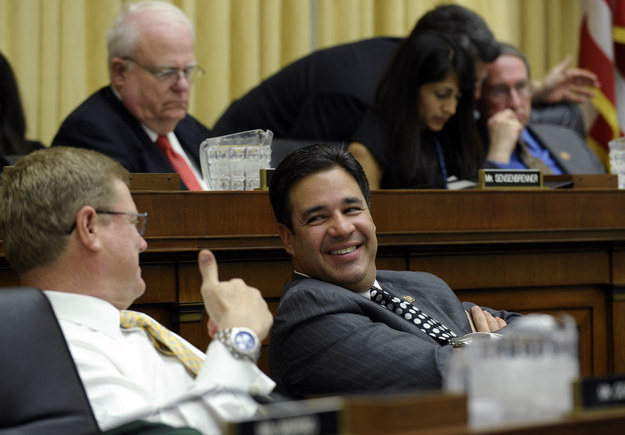 WASHINGTON — While it may be in an open secret that the majority of Congress would rather avoid a vote on authorizing force in the fight against ISIS, House conservatives said Thursday they were more than willing to take that vote.
At "Conversations with Conservatives," a monthly panel with more conservative lawmakers sponsored by Heritage, there was no shortage of criticism for President Obama's strategy to fight ISIS in Syria and Iraq; most of the members there had voted "no" on an amendment to arm and train Syrian rebels. But the conservative lawmakers clearly were supportive of repealing the 2001 authorized use of military force and bringing a new one up for a vote as soon as possible.
"If you can't make the argument for or against an AUMF and actually justify your vote you have absolutely no business being in Congress. It's the most important decision we make," said Rep. Raúl Labrador. "The last two weeks for me have been agonizing just on the small narrow question of if we should fund the rebels. Just that narrow question, I lost sleep over it. I thought about the implications to the American people but if I'm not willing to make those tough decisions then I should go back home and sleep soundly at night."
"It's shameful that anybody here in Congress decides they would rather leave it up to the president by himself to determine we should do something in that region of the world," he said.
South Carolina Rep. Mick Mulvaney even voiced his support for a proposal offered by Democratic Sen. Tim Kaine that would repeal the 2002 AUMF and replace it with one "that's tailored to this particular threat."
"The fact that we're sort of scabbing on a military effort in 2014 based on an authorization that was issued 13 years ago shows some poor decision making," Mulvaney said.
It's unclear if these members would ultimately vote for any proposal that would authorize the president to implement a strategy against ISIS but stressed that it was important for the vote to happen regardless.
"This is what the American people pay the congress to do," said Rep. Rob Woodall.
Sen. Tim Kaine's AUMF proposal repeals only the 2002 AUMF. An earlier version of this post stated it was both the 2001 and 2002 AUMFs.