Here's The White House Proposal Authorizing War Against ISIS
The Obama administration sent Congress their draft AUMF Wednesday morning.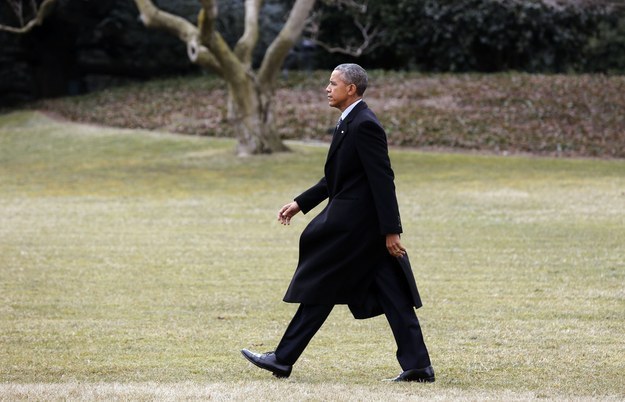 WASHINGTON — The Obama administration sent lawmakers their draft authorization for the use of military force against ISIS on Wednesday morning.
The debate over the AUMF will likely take months. Lawmakers from both parties told BuzzFeed News on Tuesday they'd need to see significant changes to the draft before approving it.
In a letter, President Obama said "existing statutes" are in place for the U.S to fight ISIS but he would like bipartisan approval that "would authorize the continued use of military force to degrade and defeat ISIL."
The AUMF would be in effect for three years, with the president reporting to Congress "at least once every six months." It would need to be reauthorized shortly after the next president comes into office. It would repeal the 2002 Iraq AUMF but does not address the 2001 AUMF — something Democratic lawmakers would like to see repealed. The draft proposal has no geographic limitations but does "not authorize the use of the United States Armed Forces in enduring offensive ground combat operations."
The draft AUMF from the Obama administration:
Download PDF