Growing Chorus Of Democrats Want Obama To Make Border Trip
"I really don't know what he's thinking," one Texas Democrat said.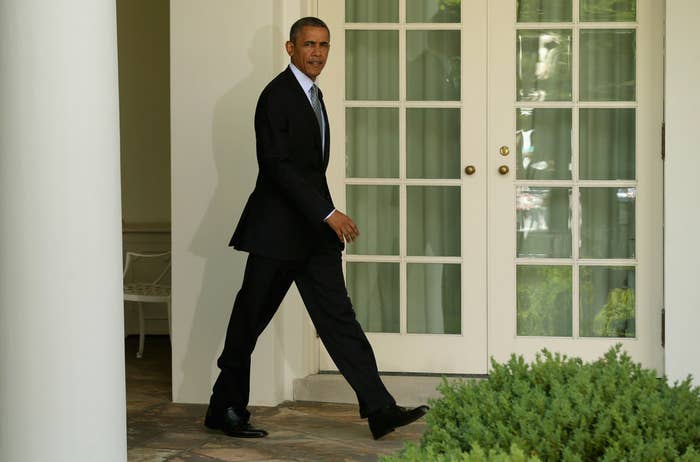 WASHINGTON — As President Obama fundraises in Texas today, the message from Democratic members of the delegation is if he's not going to the border now, he needs to go very, very soon.
Rep. Henry Cuellar has been among the most vocal in calling for a presidential tour of the border where thousands of undocumented immigrants — mostly minors — from Central America have crossed over and are being held in detention centers. Cuellar called out the president on MSNBC Wednesday morning, assailing Obama for being a mere 500 miles away from the border and not making a visit.
But the number of Democratic lawmakers calling for a visit is growing, although many did not want to criticize the president on the record. Privately, several Democrats told BuzzFeed that Obama not making a trip was "confusing," "baffling," and "a little offensive."
"I really don't know what he's thinking," one Texas Democrat said. "He just should go."
Rep. Filemon Vela, who represents the border town of Brownsville, told BuzzFeed that it'd be a good idea for the president to visit "if not today, some point in the near future."
Vela was among the many members of Congress who toured the facilities last week and participated in a field hearing on the border crisis.
"It's more about seeing the kids and what they are experience than the facilities themselves," he said. "We've all experienced difficult things in life: either a family member or friend dying or having a serious illness. I've experienced those things as well and aside from those things, I have not in my life seen anything worse … It's the human element, that not just president, but anyone who is going to be involved in making policy with respect to this crisis … should see."
Arizona Democrat Raúl Grijalva said on Tuesday that the border "deserved a presidential visit."
"I think a visit by the president is reaffirming that the borderlands along the southwest border are vital and important to this nation. So I think a visit would be important and very symbolic," he said on MSNBC.
Obama does have his defenders in the delegation. Rep. Sheila Jackson Lee said the president was doing everything he could right now in the face of the crisis, and that a visit was beside the point. She was confident that he would make the trip soon.
"The president knows Texas very well. I'm very confident he's attending to serious issues by putting forth the supplemental. He's going to meeting with local officials, some of whom I've already spoken to. We have been to the border, many of us," she said in an interview. "His cabinet members have been to the border. I think we will see that visit as time proceeds but there's such a focus on what we need to do here in Washington to make sure local communities are taken care of, and he is doing that."
Kate Nocera is the DC Bureau Chief for BuzzFeed News. Nocera is a recipient of the National Press Foundation's 2014 Dirksen Award for distinguished reporting on Congress.

Contact Kate Nocera at kate.nocera@buzzfeed.com.

Got a confidential tip? Submit it here.