GOP Senators Don't Have A Lot Of Love For A Romney 2016 Presidential Bid
"It's a free country."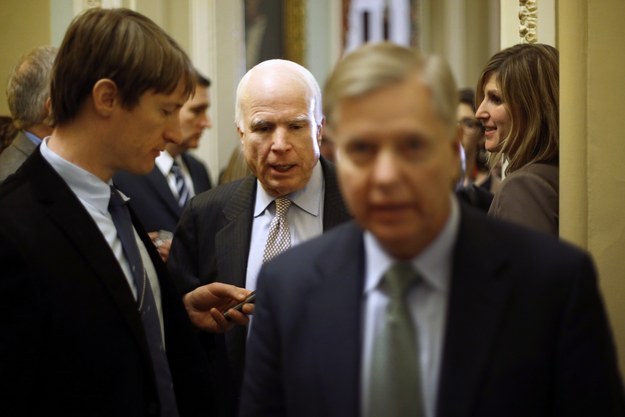 WASHINGTON — Republican Senators weren't exactly thrilled to hear the news that their last presidential candidate Mitt Romney was considering another run at the White House.
Texas Sen. Ted Cruz, another potential 2016 candidate himself, called Romney a "decent and honorable" man but said that he personally believed there needed to be a more conservative candidate in the next election.
"Every potential candidate has to make his or her own determination… there are differing approaches," Cruz told reporters. "There are some who believe that the way for Republicans to win is to run to the mushy middle; electoral history disproves that thesis. Indeed every time we've done that we've lost. I for one, count myself with President Reagan who said the path to victory is painting in bold colors and not pale pastels. "
The Washington Post reported on Monday that Romney was reaching out to supporters and donors as he weighs a third run.
Sen. John McCain, who also ran for president two times (becoming the nominee only once in 2008), told reporters that Romney had not called him in the last several days.
McCain responded, "It's a free country" when asked what he thought of Romney running again.
"I thought there was no education from the second kick of the mule," he said. "But I respect his judgment."
McCain also threw in his own endorsement to his colleague Lindsey Graham of South Carolina, who has said he may step up to run.
"Watch Lindsey, he's the dark horse," he said.
As for Graham, he said that Romney would have to "make the case that the third time's the charm."
"Structurally, he would have to improve, and so would the whole party," he said. "It's not just him. We would all have to improve."