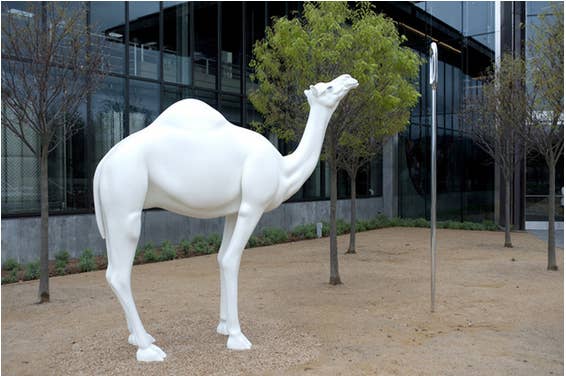 WASHINGTON — A top Republican on the House Oversight committee is asking that the State Department explain the planned purchase of a $400,000 sculpture of a camel to be installed at the U.S. Embassy in Pakistan.
As BuzzFeed reported Monday, the department was planning to purchase the sculpture by artist John Baldessari, titled "Camel Contemplating Needle," which depicts a life-size camel staring into the eye of a needle. Rep. Jason Chaffetz, who chairs the Oversight Subcommittee on National Security, sent a letter to Secretary of State John Kerry Tuesday, asking for further justification for the purchase.
Chaffetz calls the purchase "a questionable use of taxpayer resources," and notes that the sculpture was "purchased via a 'sole source' contract without open competition because '[t]his artist's product is uniquely qualified' and his work 'will meet the unique artistic criteria which has been established for this project.'"
According the Chaffetz, "The department's justification for using a sole source contract appears to be deficient." The Utah Republican requested that the State Department send over any and all documents relating not just to the purchase of the camel sculpture but all embassy purchases of art since 2010. He references a $1 million contract for a sculpture in the U.S. Embassy in London.
"The American people have a right to know that their tax dollars are being spent responsibly, especially for art that the vast majority of U.S. citizens will never have the opportunity to view," he wrote.
State Department spokeswoman Christine Foushee previously told BuzzFeed the proposed purchase comes from the department's "Office of Art in Embassies," and new construction projects only spend about 0.5% on art purchases.
Read the Chaffetz letter below: