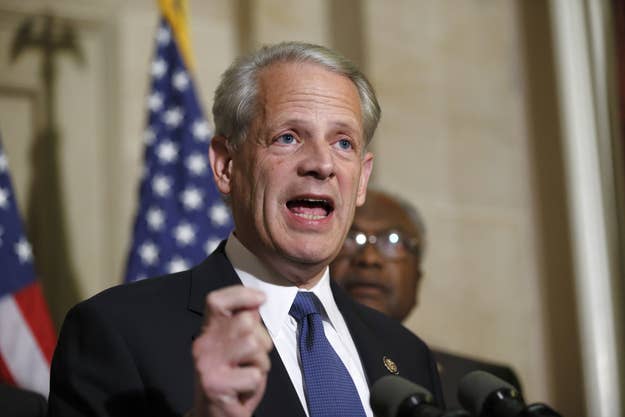 The House Democratic campaign arm has circulated a list to members of 23 "persuadable" Republicans on immigration reform.
Democratic Congressional Campaign Committee chairman Steve Israel sent the memo to caucus members last Friday identifying the Republican members who could be publicly pressured by "major groups" into backing immigration reform "that echoes the spirit" of the recently passed Senate bill.
Republican leadership has said that the Senate's immigration legislature is dead on arrival in the House, and the vast majority of the GOP conference are from safely gerrymandered districts where supporting comprehensive immigration reform is a quick way to draw a primary challenger.
"We've identified 23 Republican colleagues in districts where constituents will demand progress on immigration, and where those pressures could persuade our Republican colleagues to support true comprehensive immigration reform," Israel wrote. "While most House Republicans don't face these pressures, these 23 will be out-of-step with major groups in their districts, if House Republicans fail to deliver a solution."
Twelve of the 23 members live in districts where Hispanics make up more than 10 percent of the voting age population according to a chart accompanying the memo. Those members are California Reps. Jeff Denham, David Valadao, Buck McKeon, Gary Miller, Colorado Rep. Mike Coffman, Florida Reps. Dan Webster, Mario Diaz-Balart, Ileana Ros-Lehtinen, New Mexico Rep. Steve Pearce, Nevada Rep. Joe Heck, and New York Reps. Peter King and Michael Grimm.
Emily Bittner, a spokeswoman for the DCCC, said that the memo "speaks for itself."
The Full List of Targets: