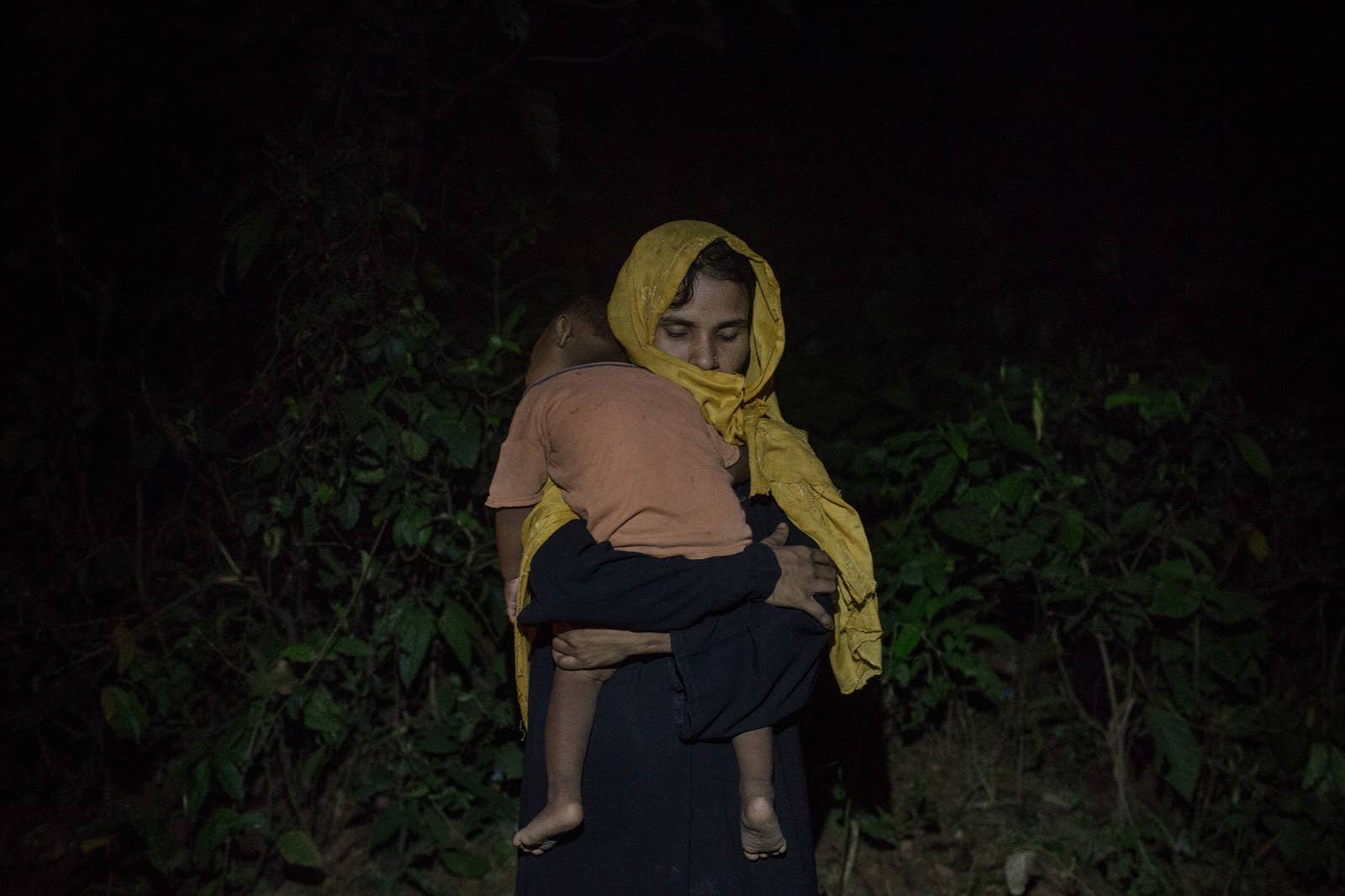 More than 420,000 Rohingya Muslims have fled their homes in Myanmar and crossed into Bangladesh after violence erupted in Rakhine State last month. That's nearly half of the estimated Rohingya population of Myanmar, forced to make the perilous journey across the river to safety.
Violence began in late August after Rohingya militants who call themselves the Arakan Rohingya Salvation Army launched coordinated attacks on dozens of border and police posts, to which the Burmese government responded with a heavy crackdown. International rights groups have accused the Burmese soldiers of joining forces with local Buddhists to burn down Rohingya villages — the United Nations has called the assault on Rohingyas a "textbook example of ethnic cleansing."
Once arriving in Bangladesh, Rohingyas have been forced to set up makeshift camps, while thousands of them throng the major roads hoping for food handouts. Much of the food distribution has been haphazard, leaving many families uncertain of where the next meal will come from.
BuzzFeed News met several women who were lined up along the main road near one of the refugee camps; many of them arrived by themselves and don't know whether their husbands are dead or alive. Now they have been forced to wait for an entire day, sometimes through the night, in hopes of receiving some food and supplies for their family.