Old-School Photos Of Chinatown Like You've Probably Never Seen Before
Fact: Some neighborhoods are always cool.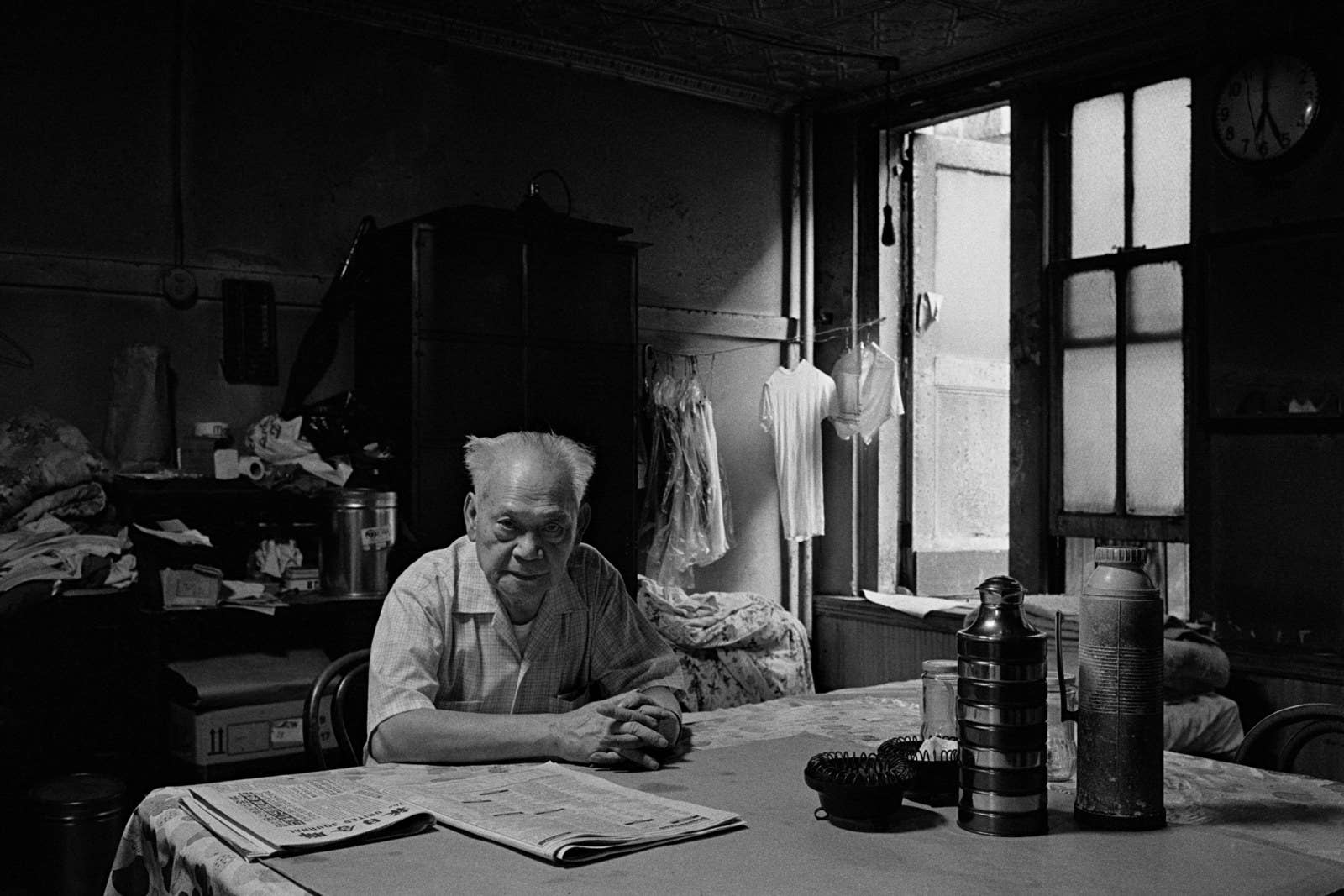 As a documentarian, you are allowed extraordinary access into the lives of others. At times, though, even the most profound access is fleeting as time marches on and connections fade. Bud Glick spent three years photographing New York's Chinatown in the early 1980s, documenting its citizens and getting to know its chaotic streets. Many of the newly immigrated residents did not speak English, but allowed Glick to capture intimate scenes of their daily lives.
Twenty-five years later, he decided to go back and re-examine the old work, which had mostly stayed as unscanned negatives in storage. An edit of his images then appeared on a photo blog, and to his surprise, elicited comments and emails from people looking to connect with the photographer who had captured their neighborhood long ago. Some appeared as children in the images and provided anecdotes and backstory to what happened after the photos were taken, and many were eager to hear about their relatives or neighbors. Glick is now seeking to scan more of his work, and to reconnect with more of his former subjects to complete the project.
Can you tell me how you started shooting in Chinatown?
Bud Glick: While an undergraduate at the University of Wisconsin, I met Jack Tchen, who later was one of the co-founders of the New York Chinatown History Project, now the Museum of Chinese in America.
In 1980 I was finishing work on a documentary project in Milwaukee, WI, when I heard from Jack about the NYCHP. I was excited about their goal of documenting the history and transformation of NY Chinatown through oral history, research, collection of artifacts, and documentary photography. Another photographer and I started work on the project around the beginning of 1981.
I actually worked on the project for a little over three years – from January 1981 to I think March or April 1984.
When the funding for this work ended I had to start doing commercial work to make a living.
Have you been back to Chinatown? If so, what struck you as the most similar? What has changed the most?

BG: My first impression of Chinatown in 1981: The sheer population density blew me away, the incredibly crowded and rich street life. So much was happening on the street year-round.

With time and persistence (and making and giving back photos) I learned more about the community. I went out on my own, walking the streets, visiting apartments, the garment factory, started hanging out in the senior citizens center, and with people like Frankie Wong in the bachelor apartment. I also worked with my colleagues at New York Chinatown History Project on exhibits.
As doors began to open, I began to really see the dynamic nature of the community. The older men were almost in a separate community from younger families. There was constant birth, growth, and death of small businesses. The constant demolition and construction. The seemingly rapid change of everything.
It's a cliché to say that the only constant is change. All communities change. However, the incredibly rapid growth and change distinguishes Chinatown from many other communities. What felt big at the time now seems small. Chinatown has expanded tremendously. It seems qualitatively different now.
Looking in retrospect at the Chinatown of 30-plus years ago, I realize what a unique and fleeting time it was. Within that community of young immigrant families, there still existed (in the same place but in many ways separate) a remnant of a much earlier immigrant experience. For example, I think the bachelor apartment photos, within the context of photos of younger workers and families, help tell this story.
How many people have reached out to you about this project?
BG: I've gotten emails from about 10 people who recognized people in the photographs. I've made a connection with about five people so far. I hope that with more exposure of the photographs that I can connect with many more. The goal is to connect with and interview the subjects (and friends and relatives) in the photos to place the photos in a historical context.
From these experiences and discussions with Jack Tchen, a new and more complete way of dealing with the photographs was born. To this end Jack and I are planning a project with the goal of connecting with and interviewing the subjects of the photos, to connect the past with the present, promoting a better understanding of both. All online exposure will help move this process forward.