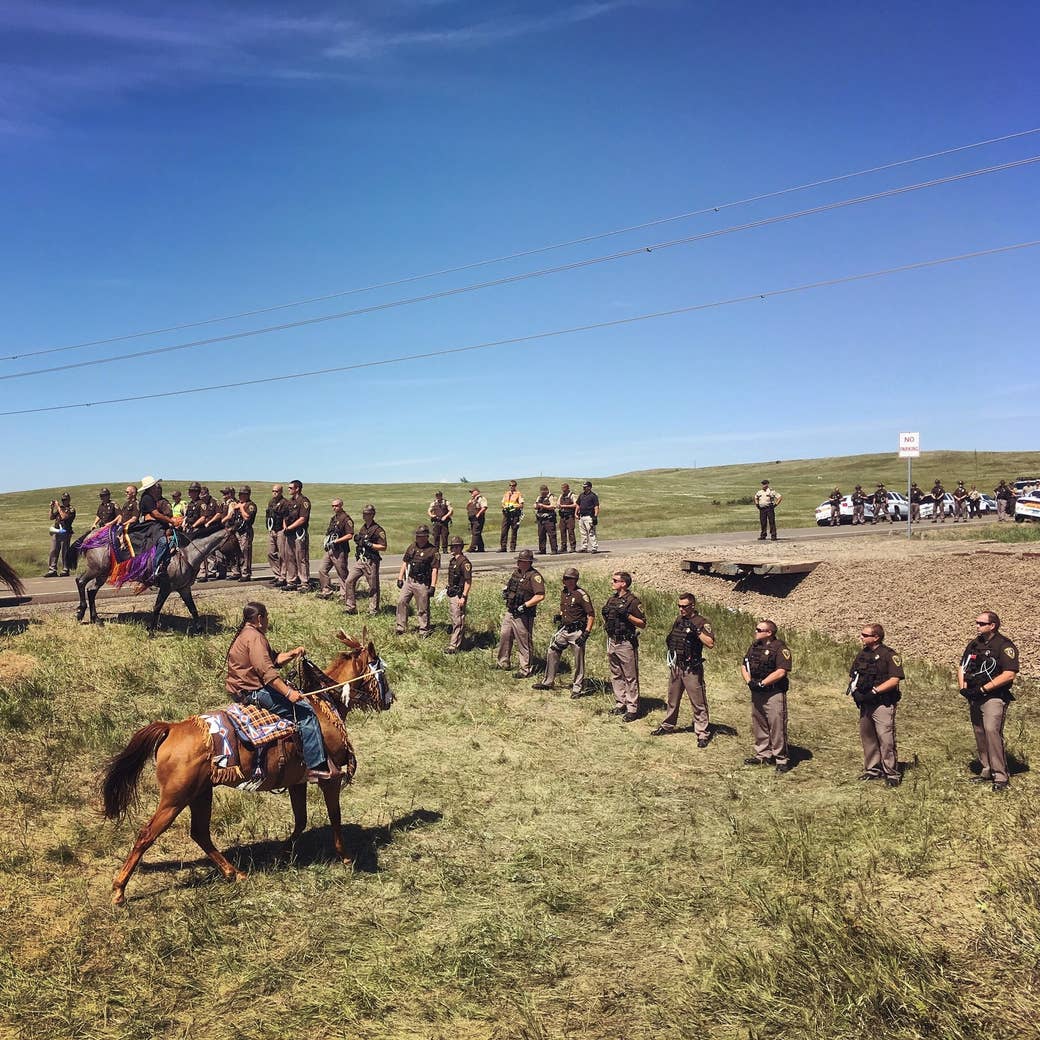 Last week, the federal government gave final approval to the construction of the Dakota Access Pipeline, which will run for 1,172 miles to transport crude oil from North Dakota's Bakken oilfields to Patoka, Illinois.
Hundreds of protesters, primarily Lakota and Dakota from Native American reservations within a several-hundred-mile radius, convened over the weekend at the edge of the Standing Rock reservation in North Dakota to voice their anger.
The pipeline would travel through lands sacred to the Lakota people, and cross under the Missouri, Mississippi, and Big Sioux rivers.
A possible spill, which can occur with pipelines, would mean contaminating farmland and drinking water for millions.
After a series of tense interactions with North Dakota state police on Monday, the protesters succeeded in temporarily halting the beginning stages of construction.