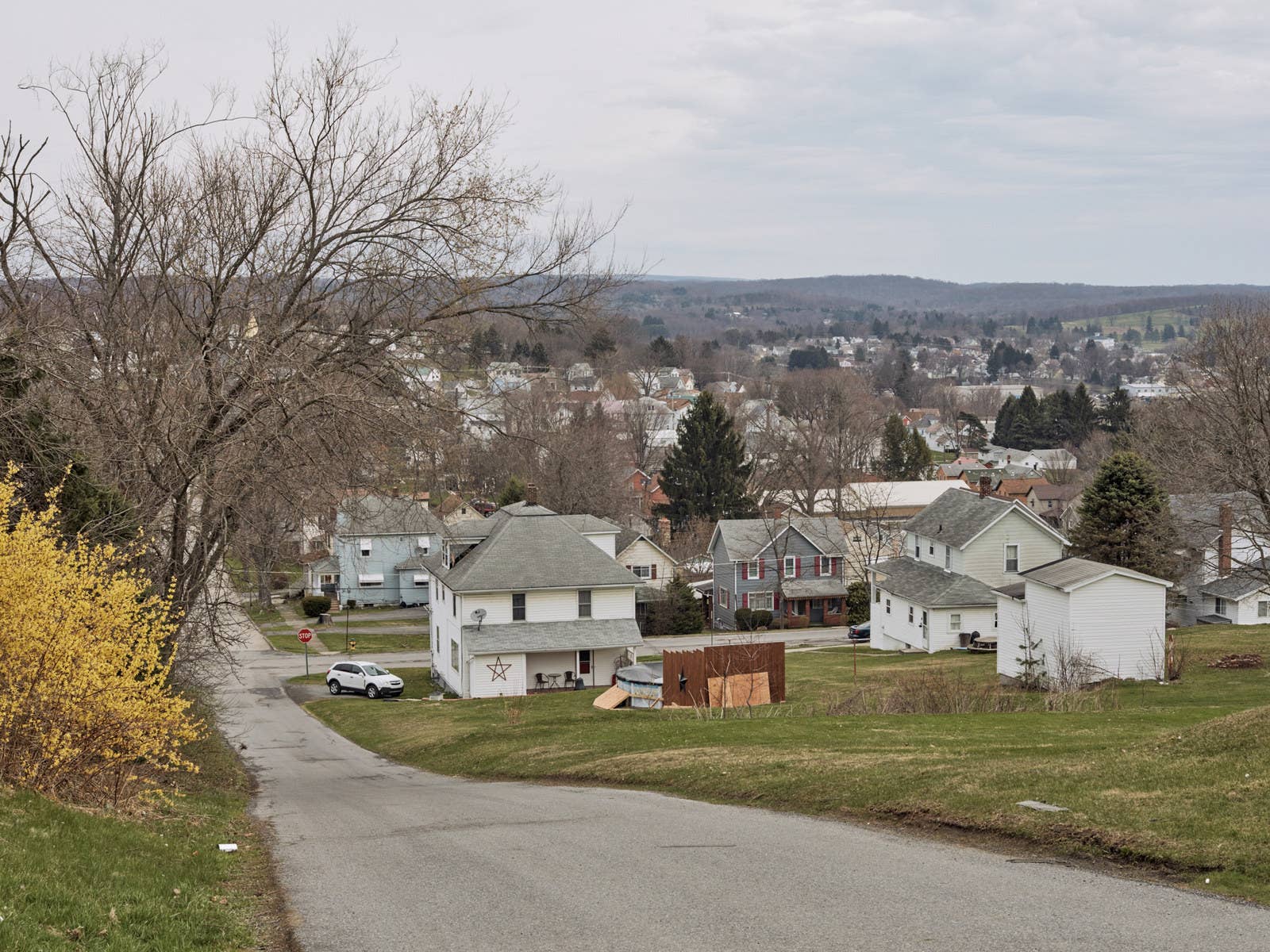 Ross Mantle is a photographer based in Pittsburgh whom we sent to DuBois for a story about the effects of fracking. Photographing something that is highly technical and mostly underground is a challenge, but Ross's photos beautifully convey the pervasiveness of the issue across a small town in coal country. We interviewed him about his approach.
Had you been to DuBois before? What was one thing that struck you the most?
I had not been there before. I haven't spent much time in that part of Pennsylvania. It's in a remote area of the state — the towns are small and the unpopulated spaces are vast, mountainous, and dense with forest. You do not have to follow a road very far out of town before you lose all signs of people and buildings.
What are some of the challenges of photographing fracking, which is largely unseen, and how did you approach them?
Since most of the action is taking place belowground, the biggest challenge is to figure out other ways that I can approach the subject visually. A piece like this exposes some of the shortcomings of narrative photography, due to the difficulty to be direct, while also accounting for the story's complexity in a small set of images. It was important to come up with other ways to talk about fracking through symbolism as well as the effects it has had on the area.
Fracking or other similar subjects often exist on a narrative island, but it was different in this piece in that fracking was being placed into a greater context alongside other extractive industries in the region as well as personal histories. This made my job more interesting. The puzzle was larger, and it was not always clear how the pieces connected. I did not have to deal solely with fracking, but through the other historically relevant subjects, which showed up more readily in the landscape, I could branch off and look at the town as it is now with the story of fracking serving as a framework for this understanding.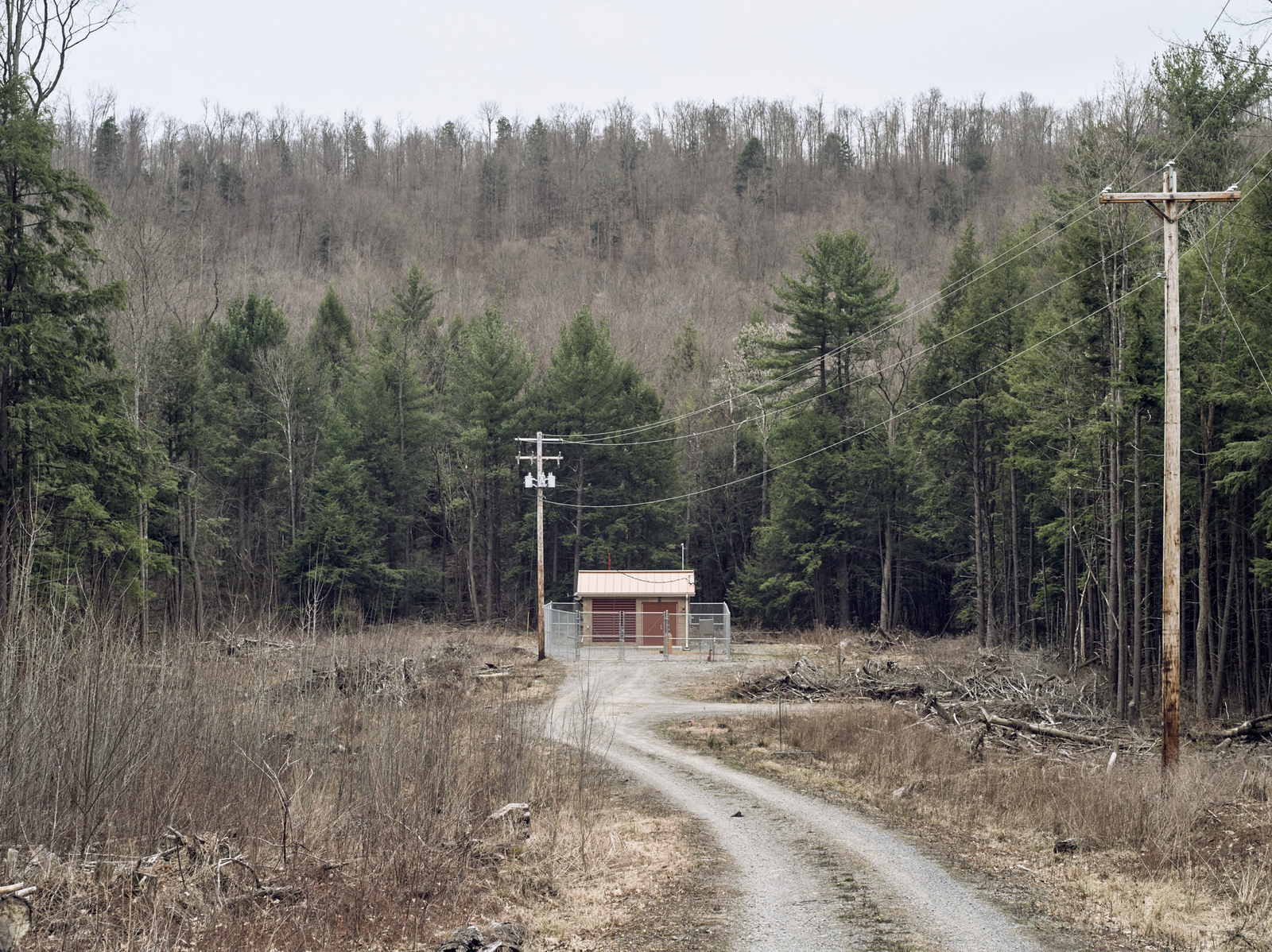 What is your typical approach to an assignment? Was this typical/atypical?

For all of my work, personal and commissioned, I tend to research and plan for a while before I begin shooting. This assignment was typical in that way. I had some time to put together a lot of the pieces before leaving for DuBois and had a shot list of locations, people, and ideas. These are usually a mix of tangible subjects, concepts, short phrases, sometimes maps or photos and maybe quotes, stories, songs, or other reference points.
I like to have some understanding of the subject matter, the history of a place, and its current social landscape, but I also try to leave myself enough space, mentally and in the schedule, for my curiosity to take over.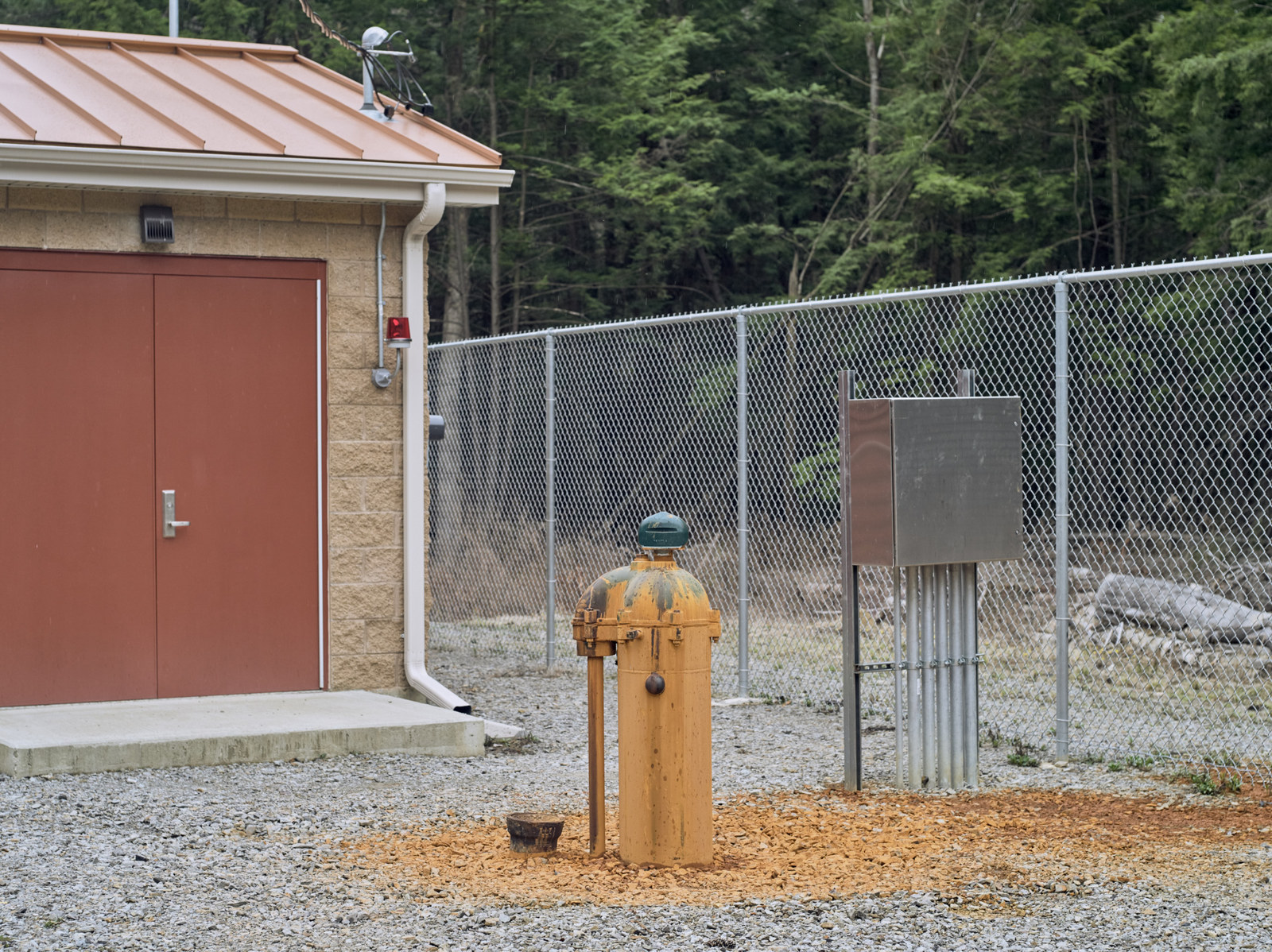 Can you describe some of the people you met?
I spoke extensively with Marianne and Rick Atkinson. Marianne emailed me a lot of information before I went to DuBois and helped put me in touch with other locals and officials. Once there, she and Rick set aside a day to take me around the area to some fracking-related sites, as well as sites related to other extractive industries — mainly coal mining. She packed sandwiches, snacks, and water, and they brought their dog Copper, who was very excited to sniff around all the places we visited.
They're both natives and care a great deal about the town and region. Their concern about the DIW near their home never felt as though it was the trigger for them to take up a cause against fracking. They're conscious of their energy use and the region's natural resources. While they likely lean further left than a lot of people in the area, they also offered an understanding into the precarious relationship people have with fracking and other extractive industries.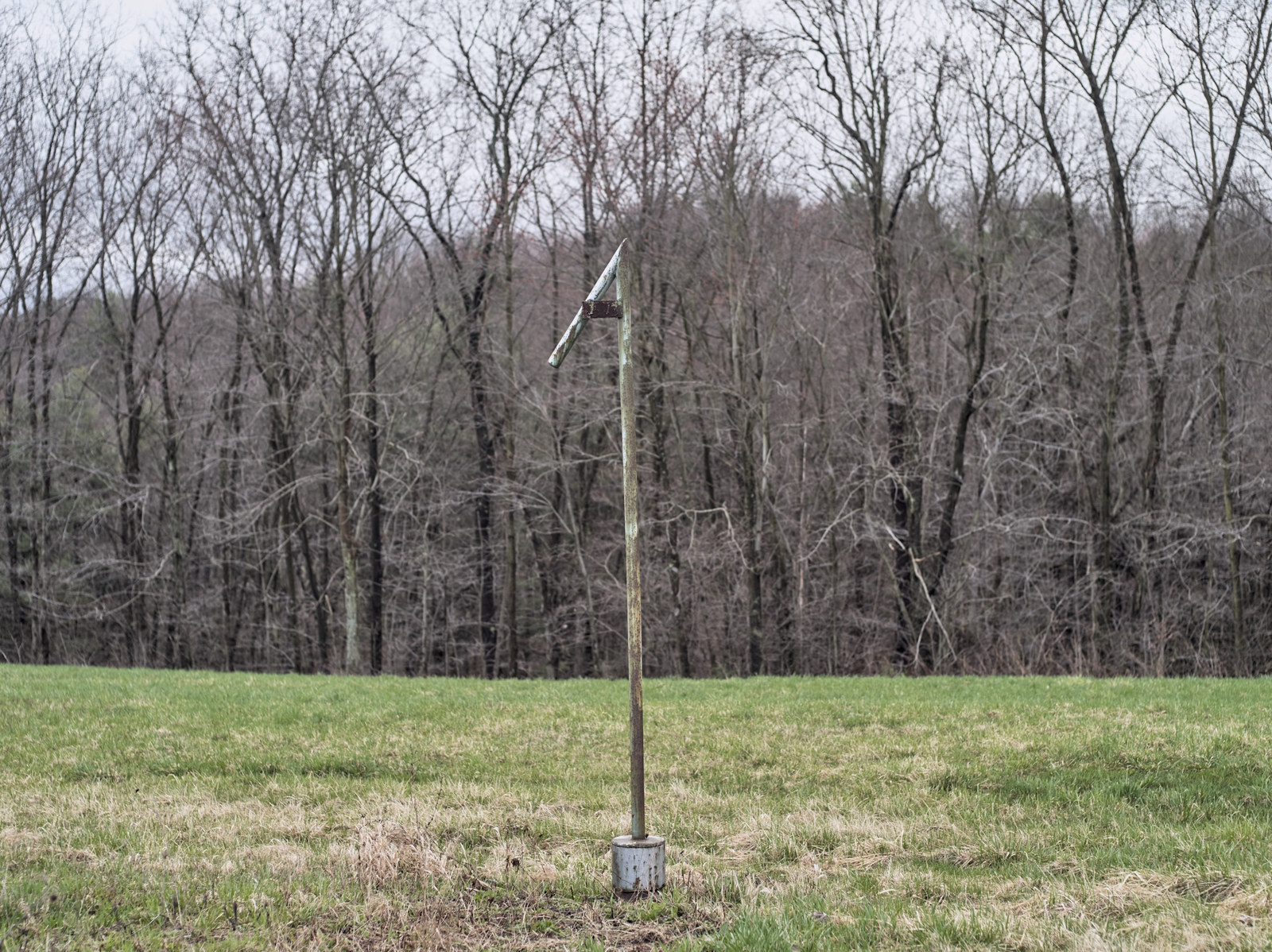 What was your favorite photo from this assignment?
These pipes are not connected. The one above ground was seen near a drilling site and the other at the DuBois water treatment plant. For me, though, they connected a lot of the things happening belowground in DuBois. I like these kinds of images too that look like pieces of a puzzle or a maze with the lines, shadows, and dead ends. They reminded me of a map I saw later at Marianne's house, of the system of mines running under the town.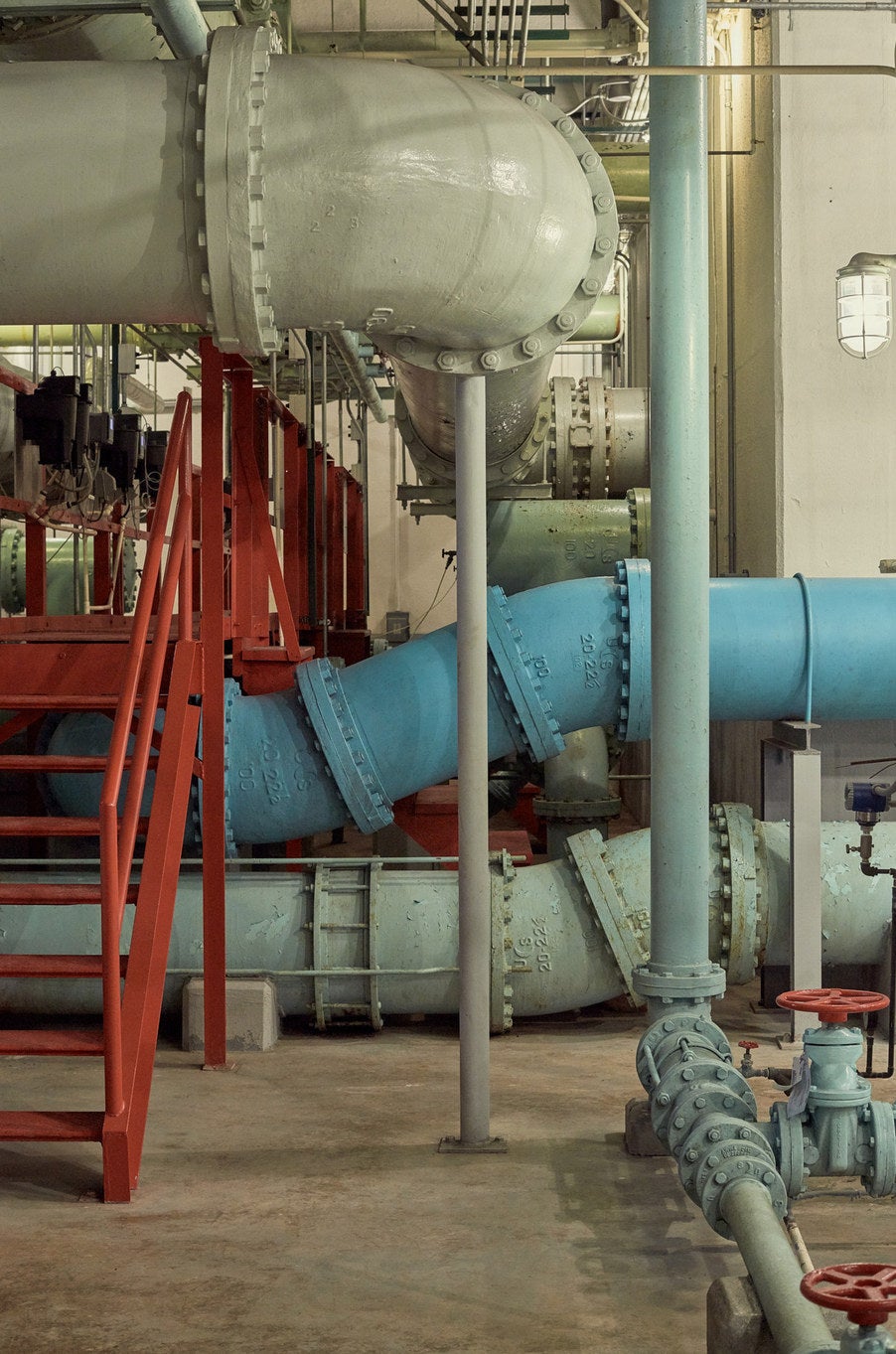 Pipes inside the Dubois Water Treatment Plant, left, and pipes related to drilling operations in Moshannon State Forest, April 1, 2016.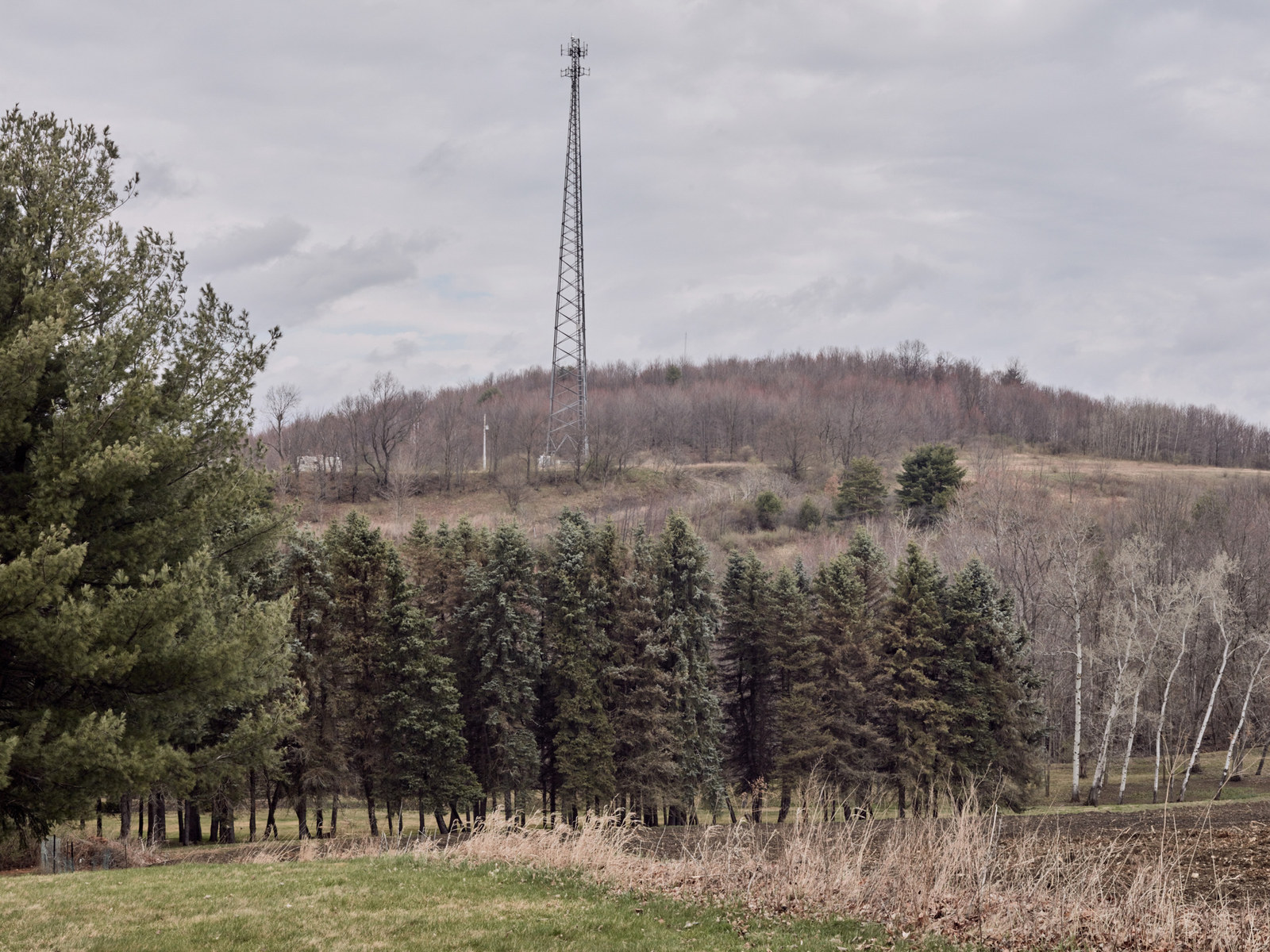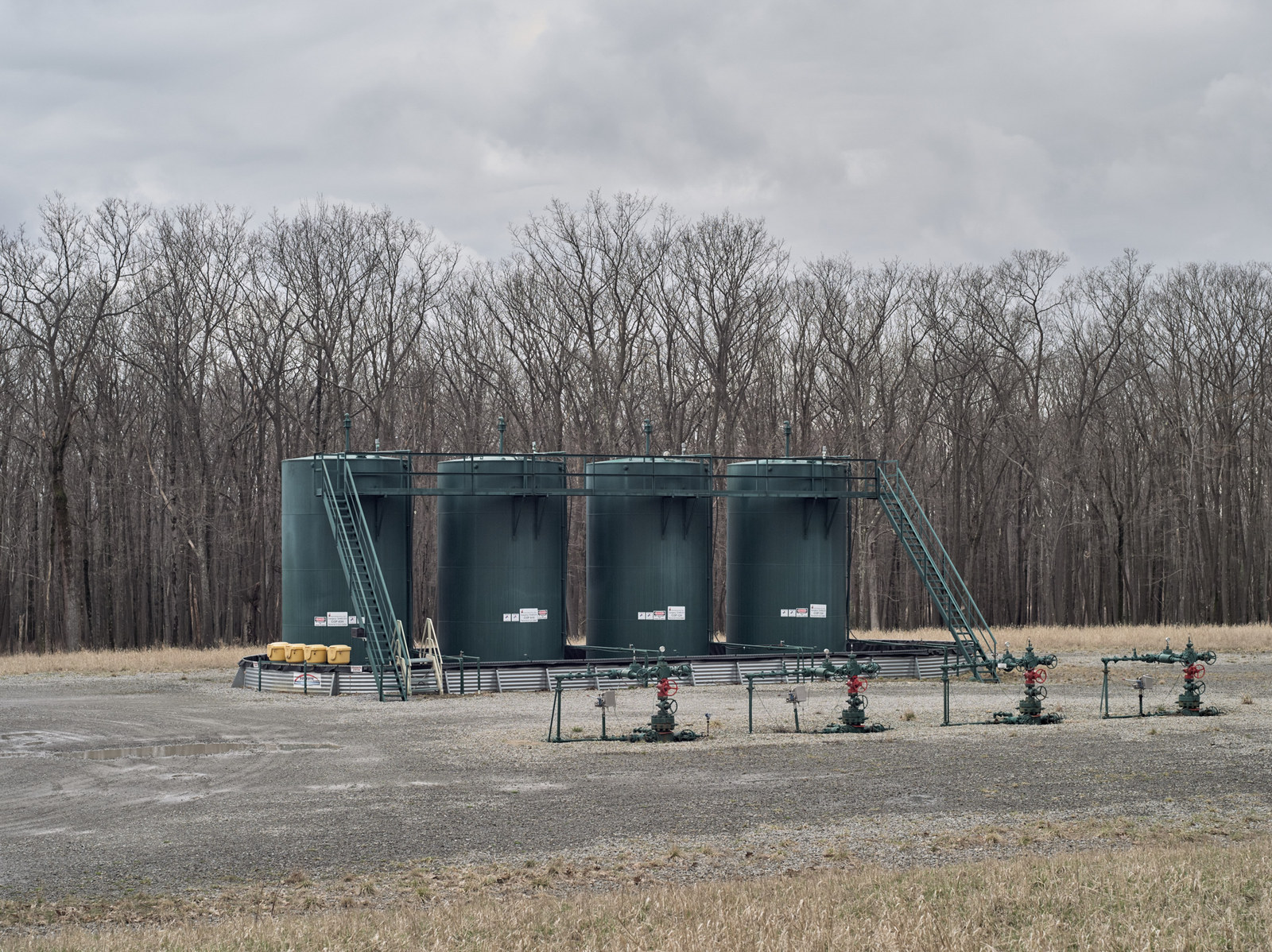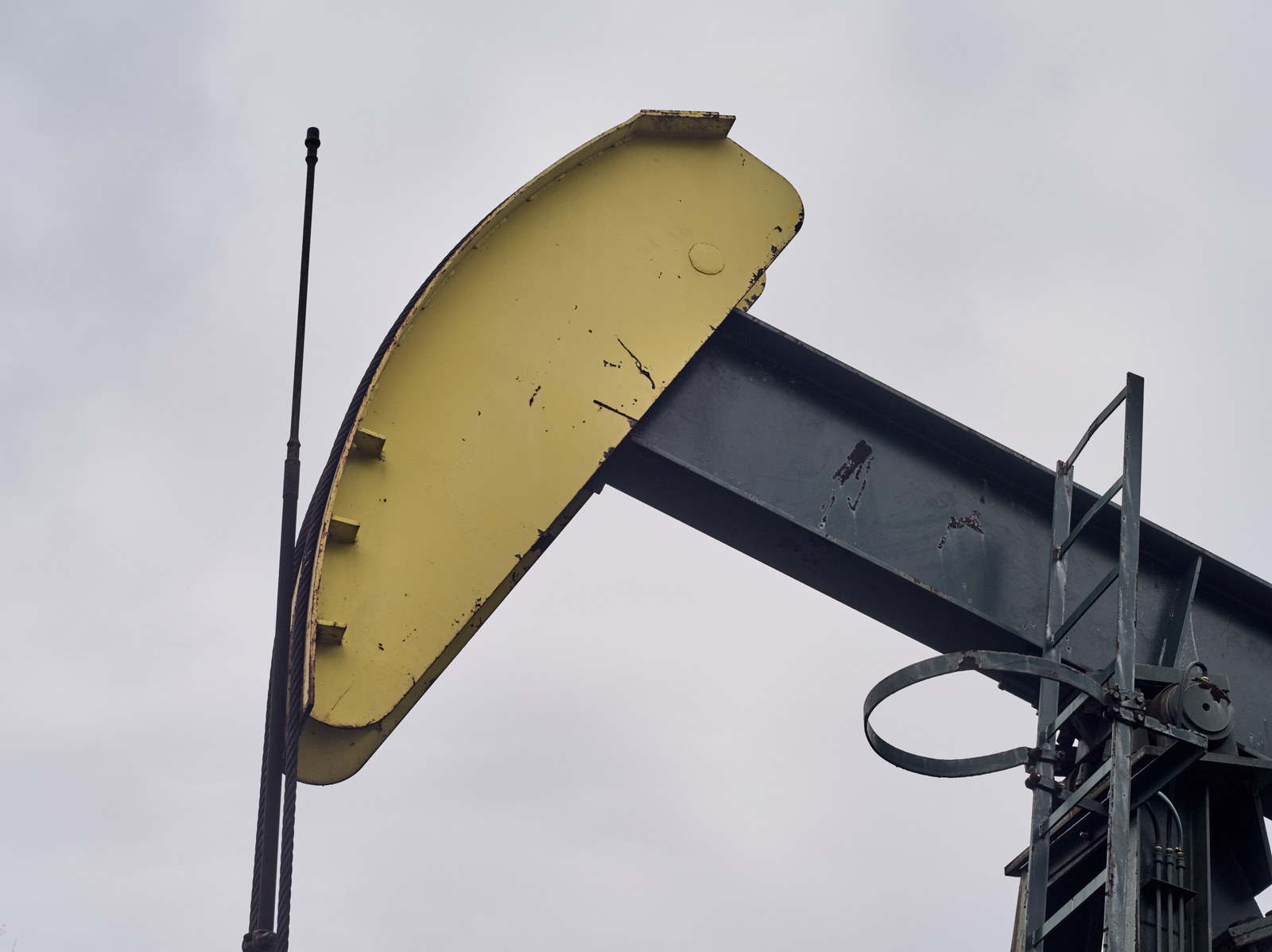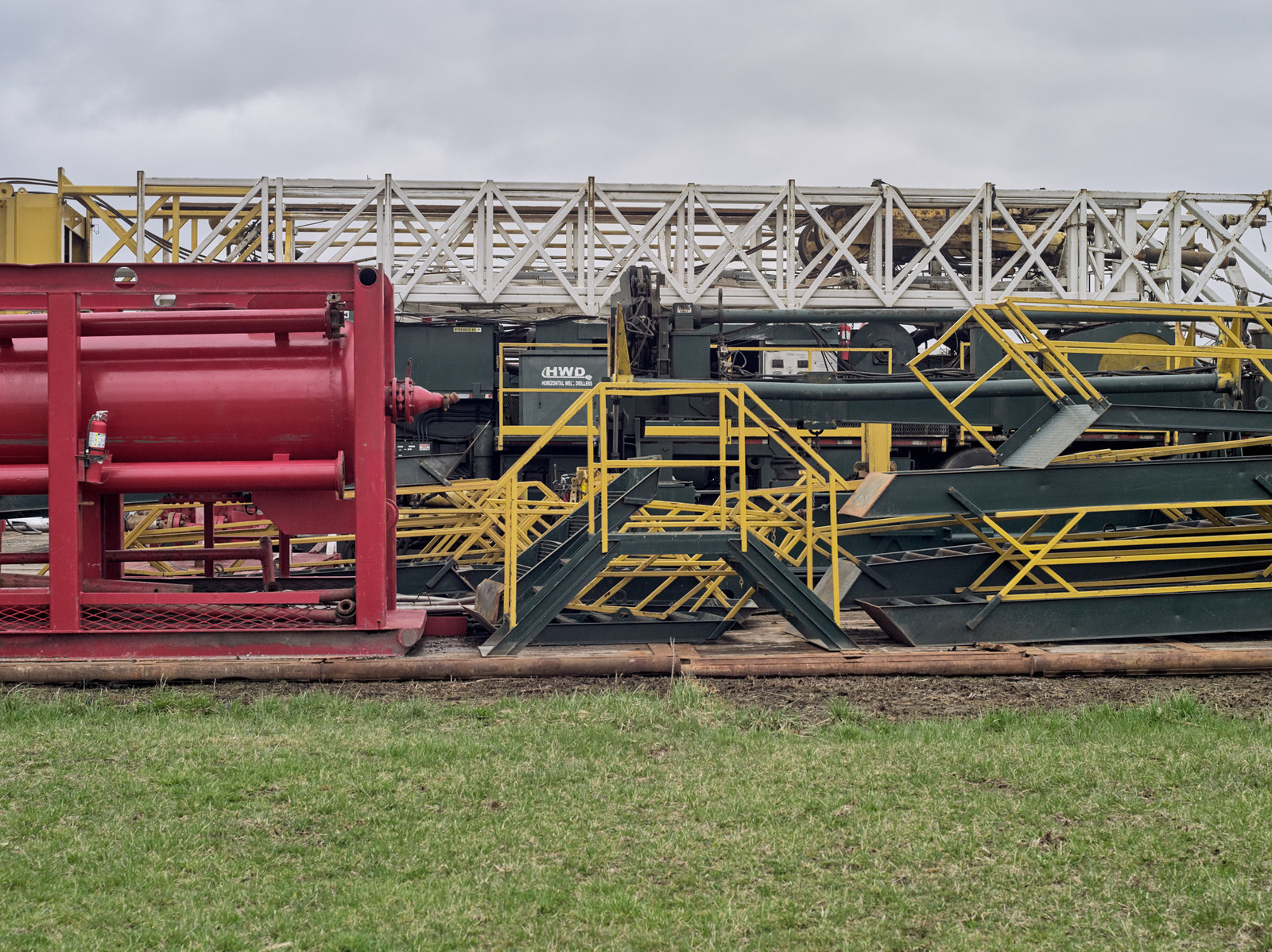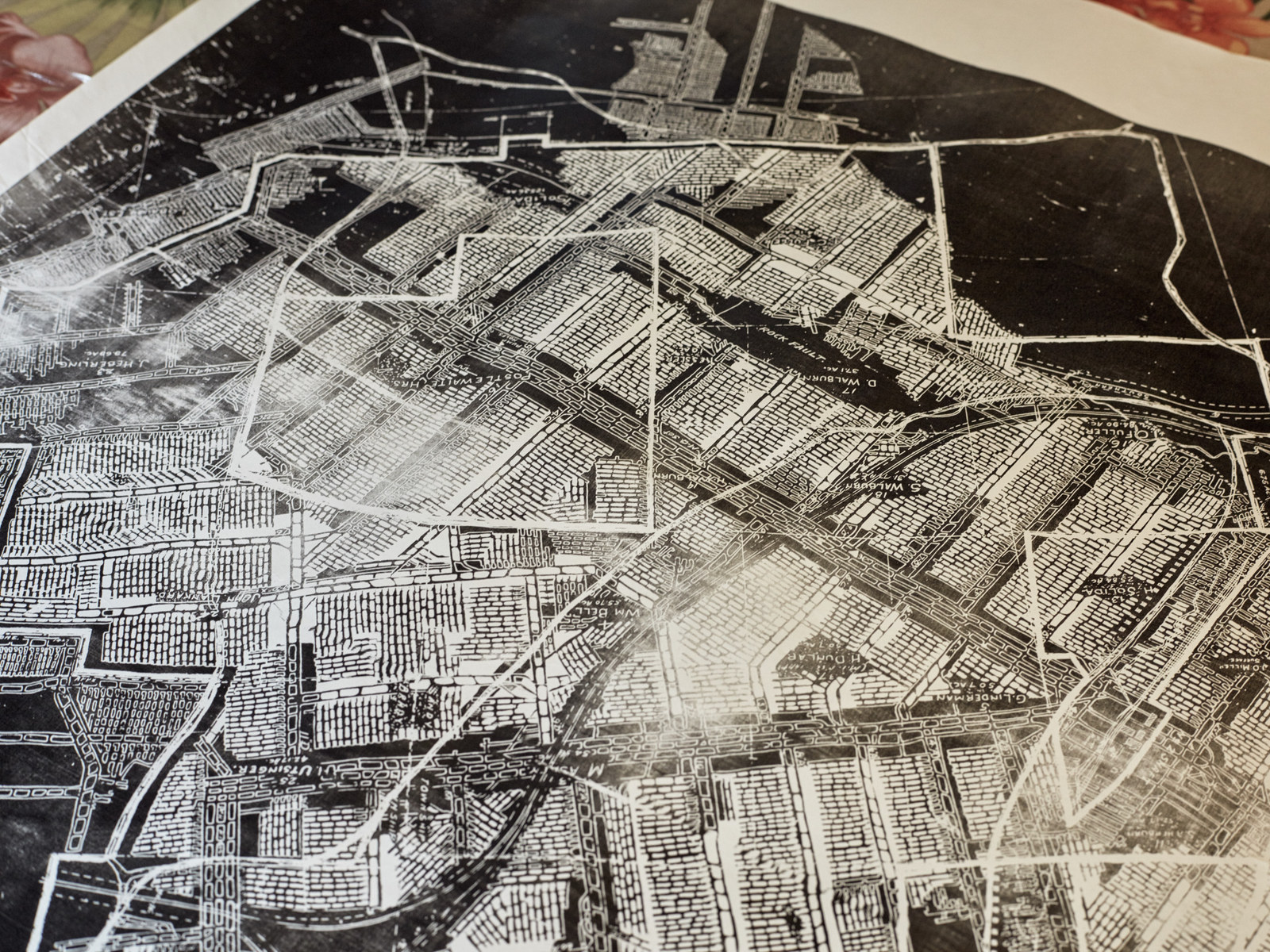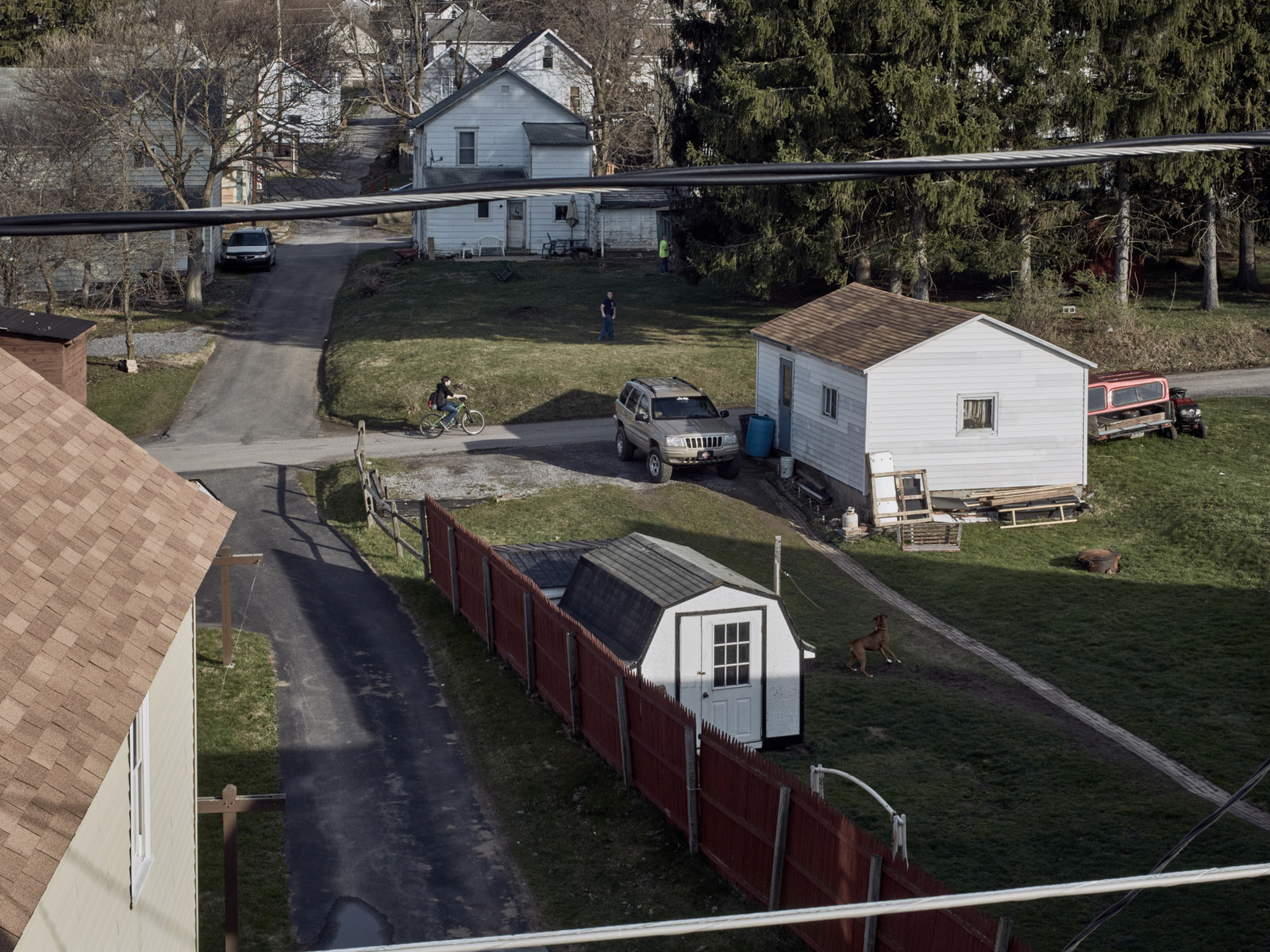 Ross Mantle divides his time between self-initiated projects, client commissions, and teaching photography at Carnegie Mellon University in Pittsburgh.
Ross's work observes contemporary American life and the relationships between person and place. He often photographs throughout the Northeast and the Rust Belt, exploring the complexities of the industrial, rural, and suburban landscapes that make up the region.