Aung San Suu Kyi Supporters Get Tattoos Of Her Face
Because nothing says permanent support like permanent ink.
As the country formerly known as Burma moves away from military rule, its citizens are finding new ways to express themselves politically.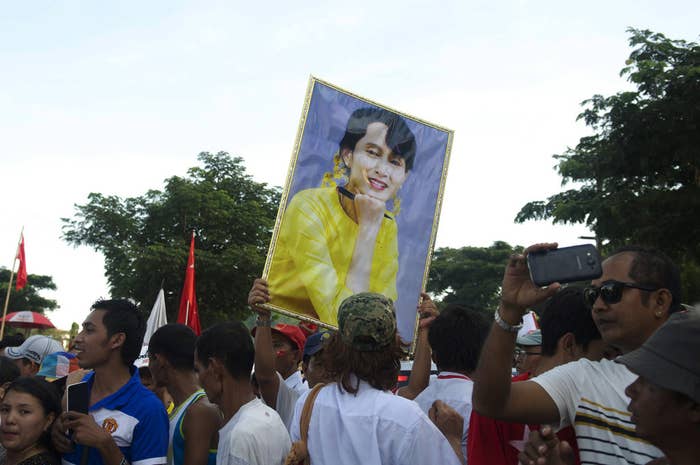 Put under house arrest by the military junta that led Myannmar for more than 15 years and released in 2010, Suu Kyi — often affectionately called "Mother Suu" — is beloved by many.
Her popularity propelled her party, the National League for Democracy (NLD), to victory during the country's national election on November 8.
Now, she has high expectations to live up to as her party must tread a tenuous line between governing a complicated region and appeasing Myanmar's powerful military.
But for these three individuals, she has already won their hearts – and a permanent spot on their skin.
B Za discusses with artist Nga Lunn what to add to his Aung San Suu Kyi tattoo.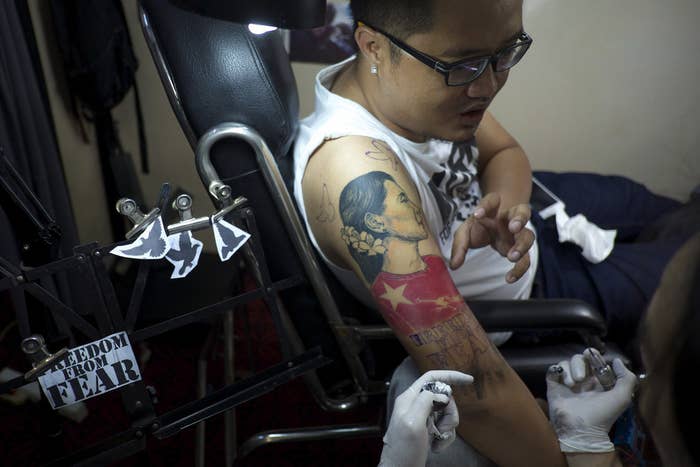 Space permitting, Kyaw Say plans to add a famous Suu Kyi quote to his tattoo.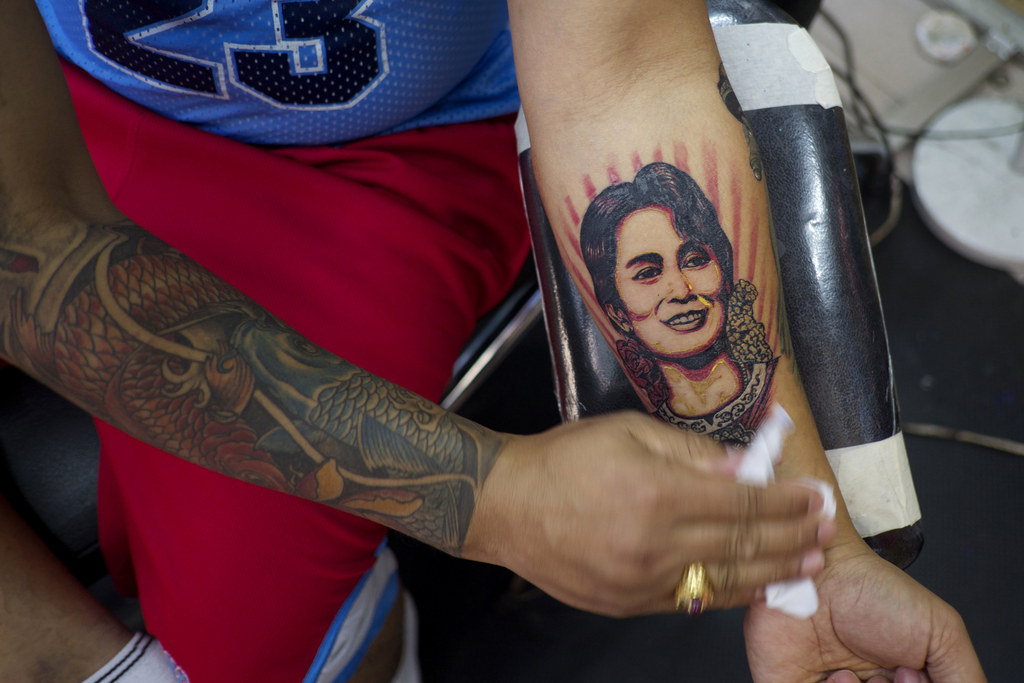 The entrance of Golden Land Tattoo Studio boasts a portrait of Suu Kyi, which tattoo artist Nga Lunn first did for his father.
Nyo Mi Thwin, a 44-year-old mother of two teenagers, was very much involved in the pro-democracy movement in the 80s.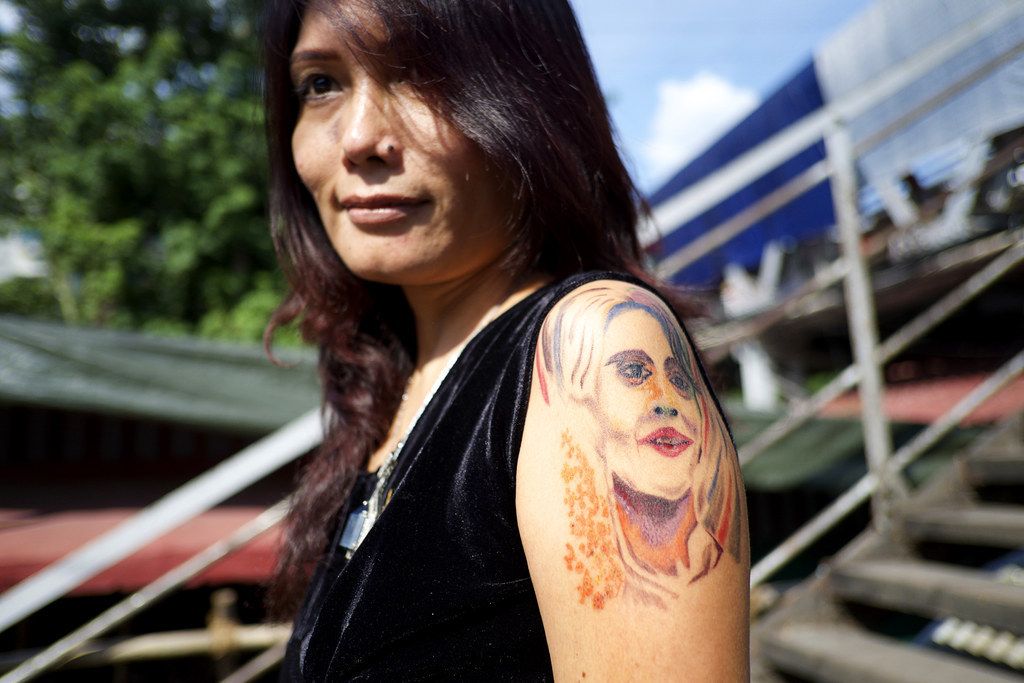 B Za and Nyo Mi Thwin talk about what else she could add to her tattoo of Aung San Suu Kyi.
Ko Toe shows off photos of other Aung San Suu Kyi tattoos that his studio has done.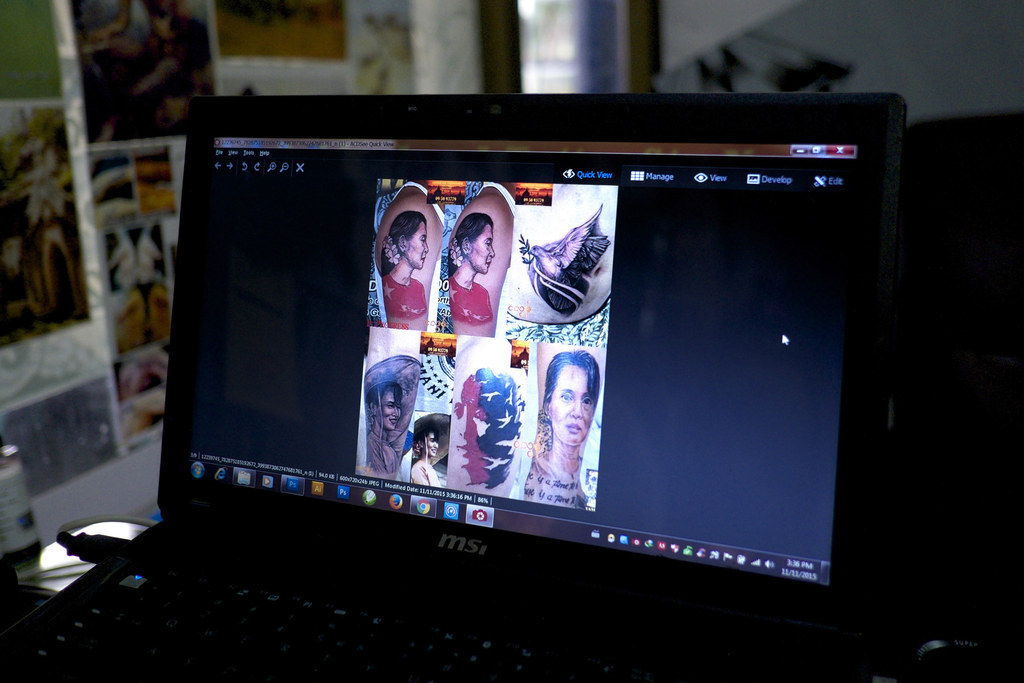 John Gyi, another artist, stuck a print-out of Aung San Suu Kyi art next to his workspace.