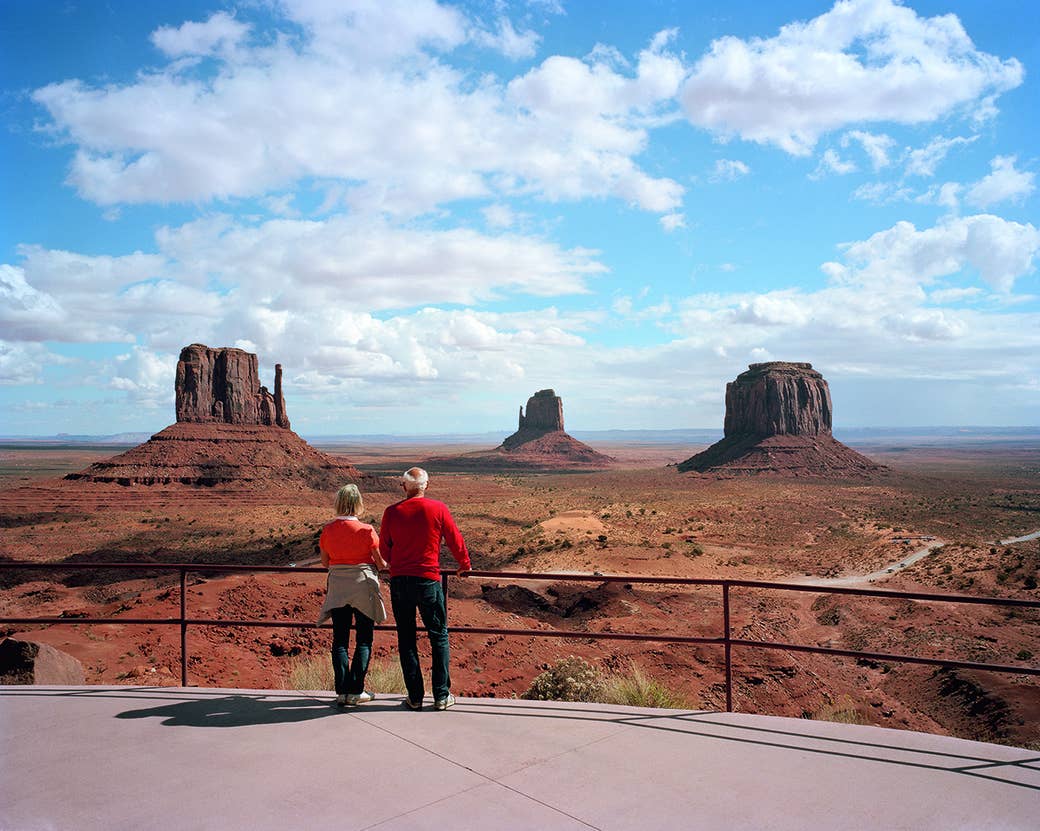 Almost a decade ago, Michael Sherwin, an associate professor of art at West Virginia University, discovered that a shopping center was being built on a Monongahela burial ground in his then-hometown of Morgantown, West Virginia. The realization shook him deeply and prompted a yearslong exploration of what happened to other Native American sites of sacred and historical importance across the country.
"The Suncrest Town Center is a really banal, anywhere-in-consumer-America kind of a site. It's just a generic shopping mall with a grocery store, etc. And yet it held — and it still holds — this whole other spiritual importance to the Monongahela culture," Sherwin said when talking about the origins of this project with BuzzFeed News. "Once you have the knowledge and the understanding of previous inhabitants and the importance of it, you can't help but recognize that within the site. It really transformed the way I was looking at that landscape."
His work is being published in a new book, Vanishing Points, which challenges the idea that history is ever fully decided with large-format photographs that look critically at seemingly familiar American landscapes.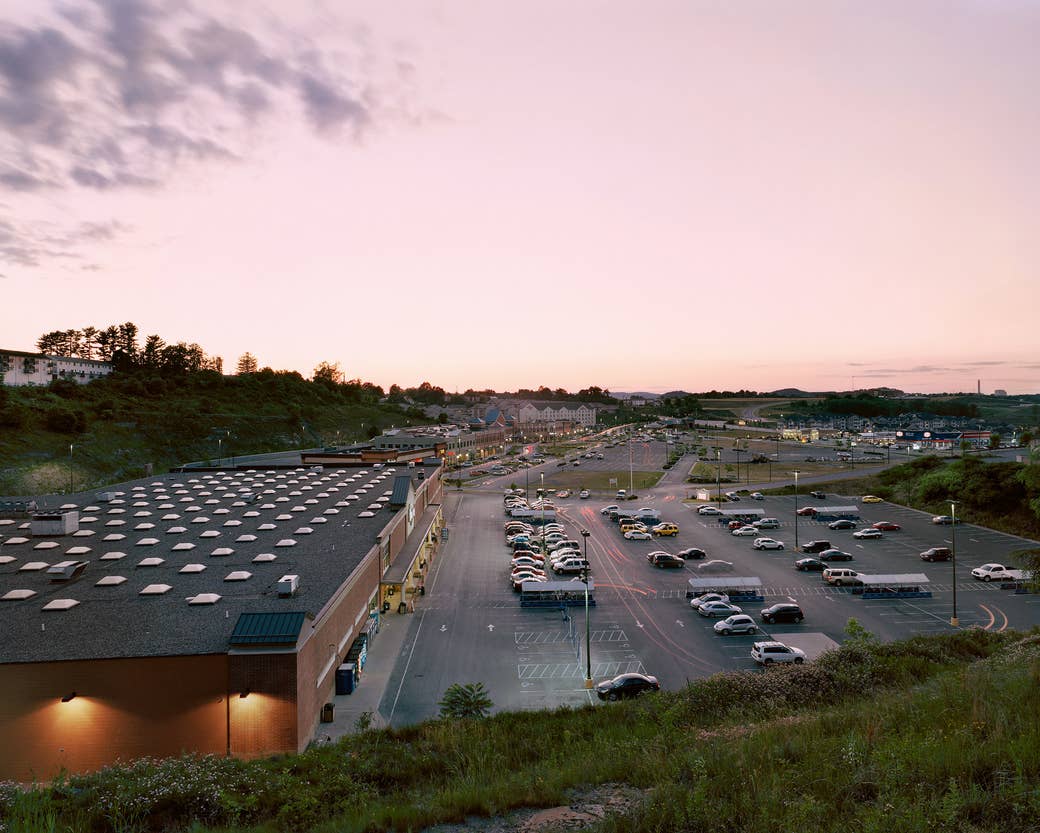 "He takes me to the place by creating this beautiful photograph," said Bonnie Brown, the director of Native American studies at West Virginia University who helped Sherwin research the book. "And then he makes me think about, what is permanent, what has not vanished, who were the other people who have enjoyed this very same vista?"
Sherwin, who is white, acknowledges that it's complicated for him to present the overlapping layers of history of Indigenous cultures. Working with Brown and archaeologists, Sherwin took care to work only on sites that were already accessible to the broader public to explore how Native history was being distorted or ignored. He struggled with questions of complicity over the course of his research, which led him to many sites that were practically in his backyard.
"Even though I am a white male without this ancestry, I feel like it's important that I recognize that and that I talk about that in the work," he said. "I hope that the photograph ultimately builds awareness about these issues, and the importance of these sacred sites."
In documenting well over 100 sites across the US, Sherwin did not collaborate with local tribes on his project, seeing it more as a personal quest to reconnect with the land.
He had one particularly meaningful moment at Medicine Wheel, an ancient sacred site in a region that has been inhabited for thousands of years within what is now Bighorn National Park in Wyoming. Medicine Wheel is a rolling limestone plateau that aligns with constellations at certain times of the year. It is still used for ceremonies by numerous tribes, and the landmark boundaries were greatly enlarged after tribal consultation to include over 100 smaller wheels across the surrounding landscape. Sherwin references his experience with a single photograph that pays homage to Red Cloud, an important historical Oglala Lakota leader.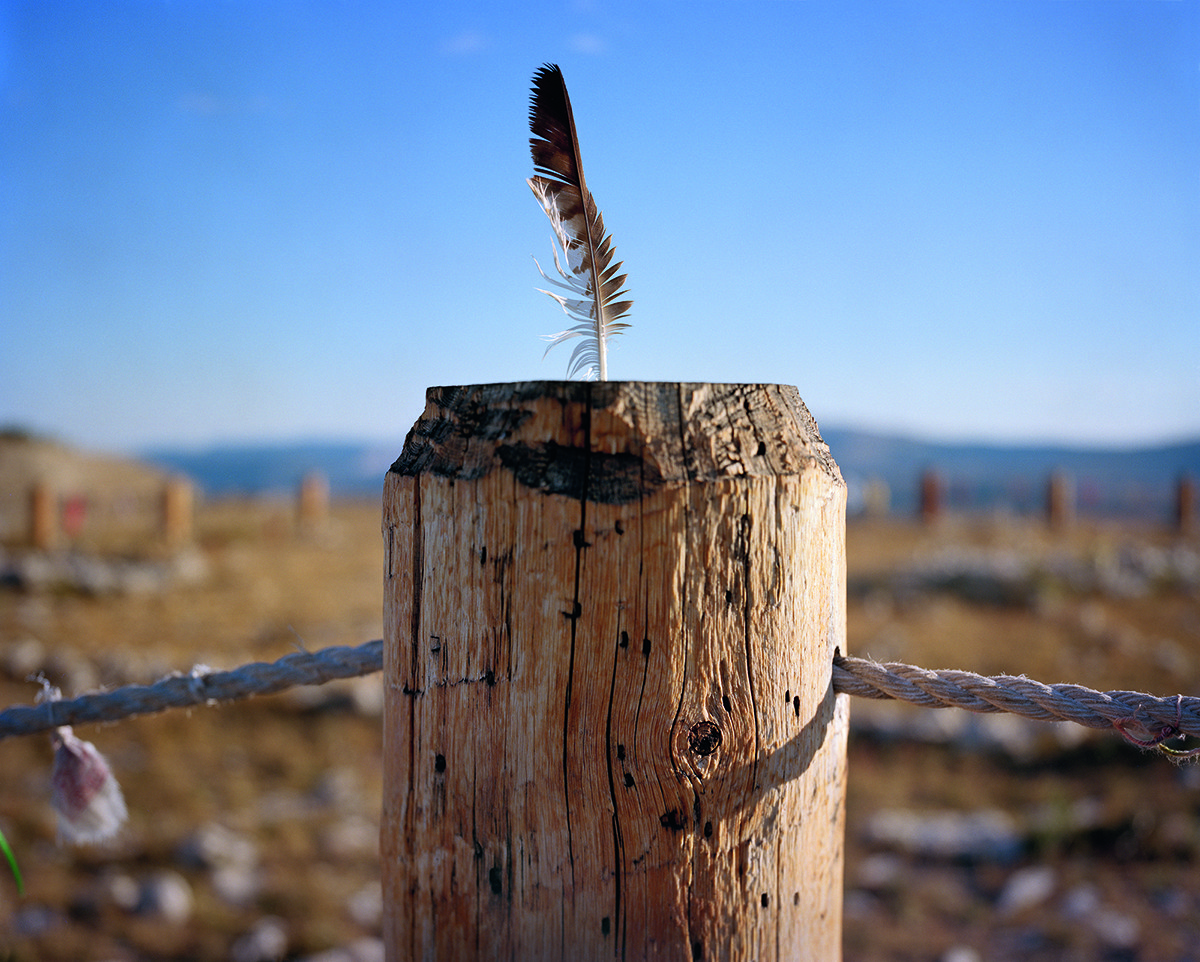 "Some tribes would forbid such a book being written, especially by non-Natives, since it deals with sacred sites, such as the Medicine Wheel," said Joshua Mann, the tribal preservation officer for the Eastern Shoshone Tribe in Wyoming. "I know some tribes would consider that disrespectful."
Mann's job as a tribal preservation officer is to ensure that the interests of the tribe are represented in land use projects and that there is a point of contact to consult when artifacts or remains are found. Created in 1990 by Congress and the National Parks Service, the role of a tribal preservation officer is a relatively new one, but is seen as crucial to the preservation of Native culture.
"Everything is still active," Mann said. "With this job, now we can at least acknowledge the past existence and classify areas of being sacred, and they can still be utilized by our tribe."
Sherwin also urges people to learn about and support organizations that seek to protect Native American sites and cultural history.
"Some of the photographs in this series were made on the lands of sovereign Native nations," he wrote both in his book and online. "Many of the other photographs were made on Indigenous lands that were ceded to, seized, or stolen by the United States government through treaty and federal statute."