"Hi, my name is Anna and I'm addicted to ice…bergs. No, seriously: I can spend all day looking at these photos and be entirely captivated by them as if they were hot dudes running shirtless across the pitch. And yes, it helps that David Goldman is an amazing photographer. But while these snaps made me happy, it's just saddening to understand the significance of icebergs in our world — from scientific discoveries to sinking unsinkable ships." —Anna Mendoza, photo editor, Australia
"I met Zac Clark last year at a photo workshop in Detroit where we worked together on a wide-ranging story about the environment. Zac continues to bring heart and curiosity to his work, and this new project of his about the women on the Pacific Coast Trail is an excellent pairing of his talents with the enthusiasm of the thru-hikers." —Kate Bubacz, deputy photo director, BuzzFeed News
"We learned this week that nothing brings the country together like a couple of celestial bodies crossing paths. Photographer Roger Kisby's playful images from 'Eclipseville' Kentucky capture both the sheer excitement and anxious anticipation of such a rare event. There is so much humanity in these photos of scores of people looking skyward to witness something grander than themselves and their everyday worries." —Laura Geiser, photo editor, BuzzFeed News
"This photo series by Haruka Sakaguchi is one of the most powerful pieces of work that I've seen on the survivors of the 1945 atomic bombing of Hiroshima and Nagasaki. Her photographs, so poignantly presented alongside the words of each hibakusha take you into a world we can't possibly fully comprehend, and hopefully will never experience. Every one of them has a singular message of peace — they remind us why their history is ever more relevant." —A.M.
"The Frontier" —Burn Magazine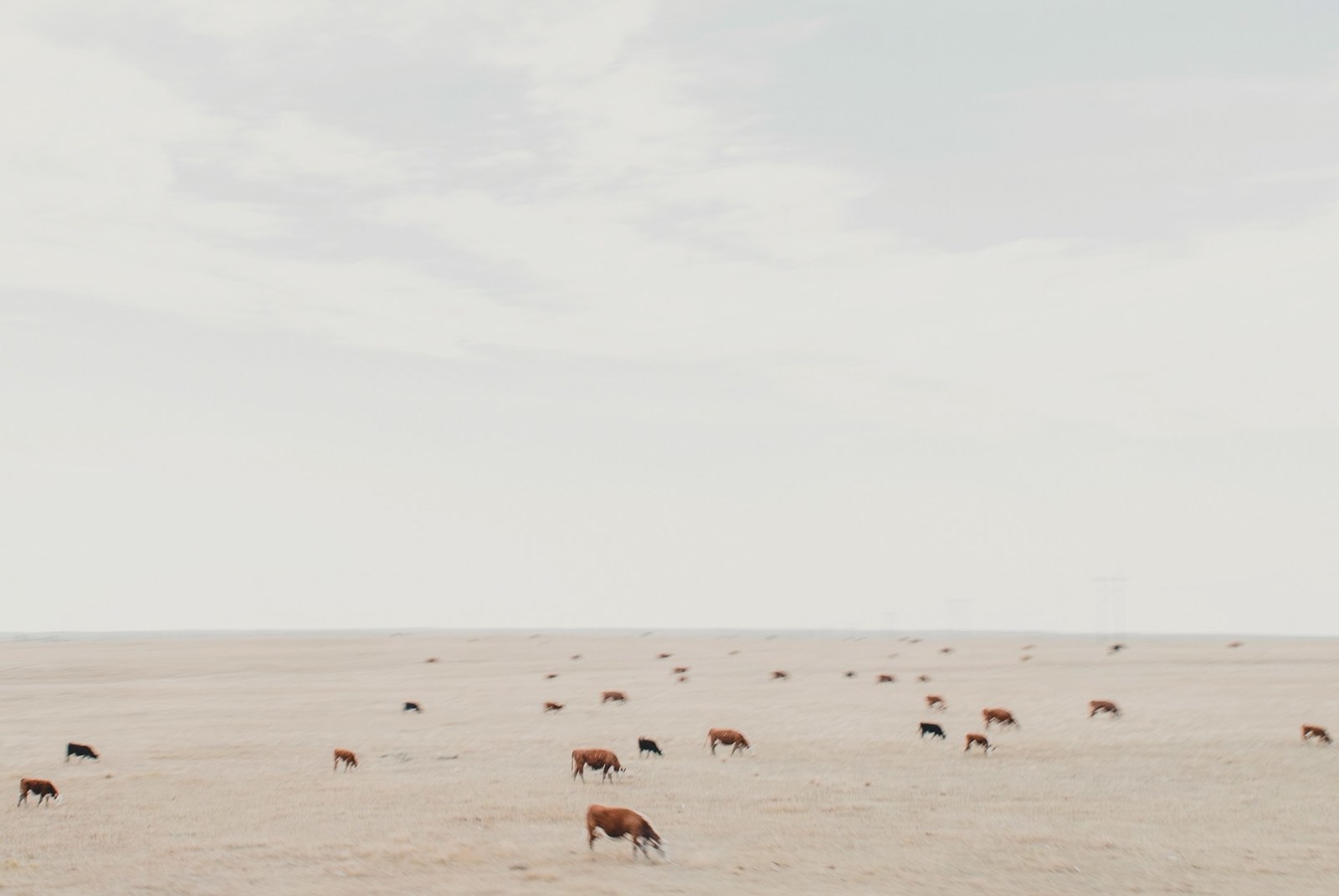 "Photographer Guillaume Millet traveled east to west across the United States and chronicled his trip from the passenger seat of a car. Documenting the American West from such a disconnected vantage point removes a level of authenticity from the spaces and objects he captured, causing each composition to become a diorama of that place and time. The objects take on the appearance of miniature replicas of the original placed on a dusty patch of land for dramatic effect." —L.G.
"The images in the series Scotland's Far North are a romantic retelling of the everyday lives of Scottish northerners in the '70s and '80s. The three photographers documented their surroundings on rich, grainy black-and-white film, which in turn creates a tug of familiarity and nostalgia in viewers." —L.G.
"It's hard to condense a 16-year war with a complex back history into a single cohesive photo essay, especially on the fly when it is announced that the war with no end will continue to march on. This roundup by the New York Times offers a brief albeit incomplete overview of our war in Afghanistan, leaving viewers with a sense of resignation at the abject losses already forgotten." —K.B.