8 Winners And 4 Losers Of The TV Season
The network television season ended this week as it began: under continuous pressure, and posting weakened ratings. Here's the good and the bad!
Winner: Empire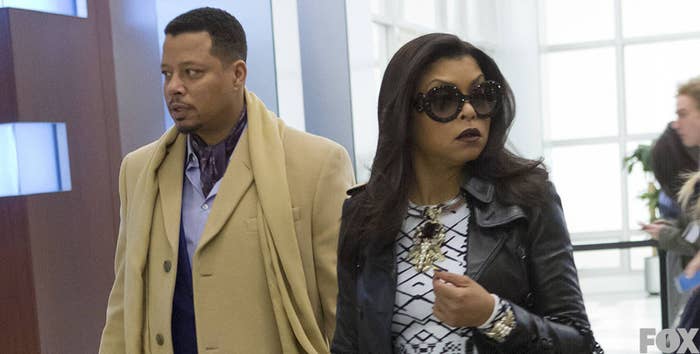 What more can be written about Empire, the good-news story of the network TV season? Fox expertly marketed the shit out of this drama, which its newly installed chairmen, Gary Newman and Dana Walden, had rightly identified as the network's best chance for a hit. But even outer-limits projections for how this family soap might do could not have predicted its massive success. Not only were Empire's ratings anachronistically strong, but it also grew in both total audience and the 18 to 49 demographic nearly every week after its premiere. In Empire's Live + Same Day viewership, the Lee Daniels/Danny Strong drama grew around 80% from its premiere to its finale, from an audience of 9.9 million to 16.7 million for the two-hour finale.
Empire ended its season as the most-watched drama among 18- to 49-year-olds since the good old days of Grey's Anatomy, and dominated social media every Wednesday night. People are still sampling it and catching up, which could signal even more growth for the show: Last month, Fox sent out a press release saying that the premiere had been watched by 29.2 million across platforms in Empire's Live + 30 ratings. Whether the show can sustain its fun, breakneck pace — and, in turn, keep its huge audience — in its second season is one of the most interesting questions of the fall. Whatever happens, we will always have Taraji P. Henson's Cookie, a character for the ages.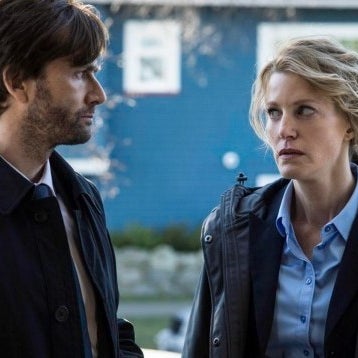 Empire was certainly something for Fox to brag about and build upon, and though Gotham did OK, as did Last Man on Earth, Fox faced a number of "how low can it go?" precipices. Its new shows that didn't work — and there were a number of them — really didn't. Mulaney, Gracepoint, Red Band Society, Weird Loners — they faced total audience rejection. Oh, and Utopia, the ambitious two-night-a-week reality experiment, was seen by only the families of the Utopia contestants! Sleepy Hollow struggled in its second season; The Mindy Project was so weak it got canceled.
So with American Idol, which kept Fox in the No. 1 spot for eight seasons until it suddenly didn't, ending after next year, the network simply needs to fill its hours with some solid shows people want to watch. Perhaps there are brighter days around the corner with a slew of hourlong genre shows (including Ryan Murphy's Scream Queens) and two possibly promising half-hour comedies coming in the fall. Also, The X-Files will return in January! (Fox's Walden and Newman have picked a lineup that's heavy on science fiction and horror for their first schedule as network programmers.) But Fox was down 24% in the 18 to 49 demographic in 2014-15. That's got to be the bottom, right?
Winner: Diversity On-Screen
A year ago, I wrote about "The Scandal Effect" on network television — that American broadcast TV would soon start looking more like American life. To the surprise of no one (well, maybe there's one person somewhere, but I don't want to meet them), it worked well as a strategy. Fox's Empire, with its all-black cast, was the biggest network drama in years; ABC's Black-ish (about a black family) and Fresh Off the Boat (about an Asian-American family) both did well; The CW's Jane the Virgin was a success with critics, drawing a loyal, if relatively small, audience, and making a star and a Golden Globe winner out of Gina Rodriguez; and ABC's Viola Davis–led How to Get Away With Murder was one of the only new hits of the season.
We frequently talk about "diversity," but, in fact, shows like Empire, Fresh Off the Boat, Black-ish, and Jane the Virgin are not diverse — they're shows featuring casts of color. Shows with diverse casts, and there were a number of them in the 2014-15 season, fared less well than those shows that engaged with race as a topic. CBS's Stalker, for instance, co-led by Maggie Q, was canceled, as was Fox's Red Band Society, in which Octavia Spencer was a lead. Of the shows that sought to represent families of color, ABC's Cristela, which took time to find its creative legs, was the season's only casualty.
You're thinking, Surely, we will be seeing even more of these types of shows next season. Not really, though! Yes, there are plenty of actors of color leading new offerings — Wesley Snipes on NBC's The Player, Meagan Good on Fox's Minority Report, Morris Chestnut on Fox's Rosewood, Priyanka Chopra on ABC's Quantico, and Jennifer Lopez in NBC's Shades of Blue, to name several. But there are only a few — ABC's Dr. Ken and Uncle Buck, NBC's Hot & Bothered, and CBS's Rush Hour — that seem like they may address issues of race. (Having not yet seen the new pilots, I'm basing these assumptions on the networks' loglines and trailers.)
Oh, and if you were hoping to double your fun next season with some direct rip-off of Empire — a big, hilarious, winking soap with a cast of color — it premiered in January, so it was too late in the networks' development cycles for someone to copy it. I'm confident there will be one soon enough.
"We've done very, very well ever since we started to acknowledge minorities exist," Jimmy Kimmel joked at ABC's upfront presentation earlier this month, and he was on point. After three seasons in a row in last place, ABC was up this season, coming in only slightly behind CBS in the 18 to 49 demographic. It was up both in total viewers (5%) and in the 18 to 49 demo (also 5%) — every other network was down in 18 to 49. (Technically, ABC finished in third place behind NBC, but NBC's victory was thanks to the Super Bowl.)
More important than its place in the standings, ABC did figure out a few strategies that are working for the network. One, as Kimmel said, was to schedule shows with casts of color. The other was to give Thursday nights over to Shonda Rhimes. By moving Grey's Anatomy to 8, Scandal to 9, and slotting Peter Nowalk's ShondaLand creation How to Get Away With Murder at 10, ABC created a successful event night in #TGIT. I can't remember anything like it marketing-wise since NBC's Must-See TV heyday. To try to get viewers to make that sort of time commitment in 2014 when #TGIT premiered might seem obvious now, but was certainly a risk. And it worked.
Other things are working for ABC too. Wednesday nights, which used to be dominated solely by Modern Family, have evened out into a family night from 8 to 10 p.m. (And Black-ish proved that there could finally be a companion to the aging Modern Family.) The Goldbergs does well; people love The Middle, and Fresh Off the Boat did decently in midseason, which was a special feat in its exposed spot at 8 p.m. on Tuesdays. (It will move to 8:30 in the fall, behind The Muppets.) Even the Sunday night midseason mystery Secrets & Lies built throughout its season, and ended up being an obvious renewal.
In recent years, ABC has ordered the most new shows, and has also had the highest failure rate. That changed in the past year. And if Paul Lee, ABC's entertainment president, renewed a few iffy performers (Galavant, American Crime, and Marvel's Agent Carter) because he likes them and thinks they have potential, let's give him the benefit of the doubt.
Winner: Shonda Rhimes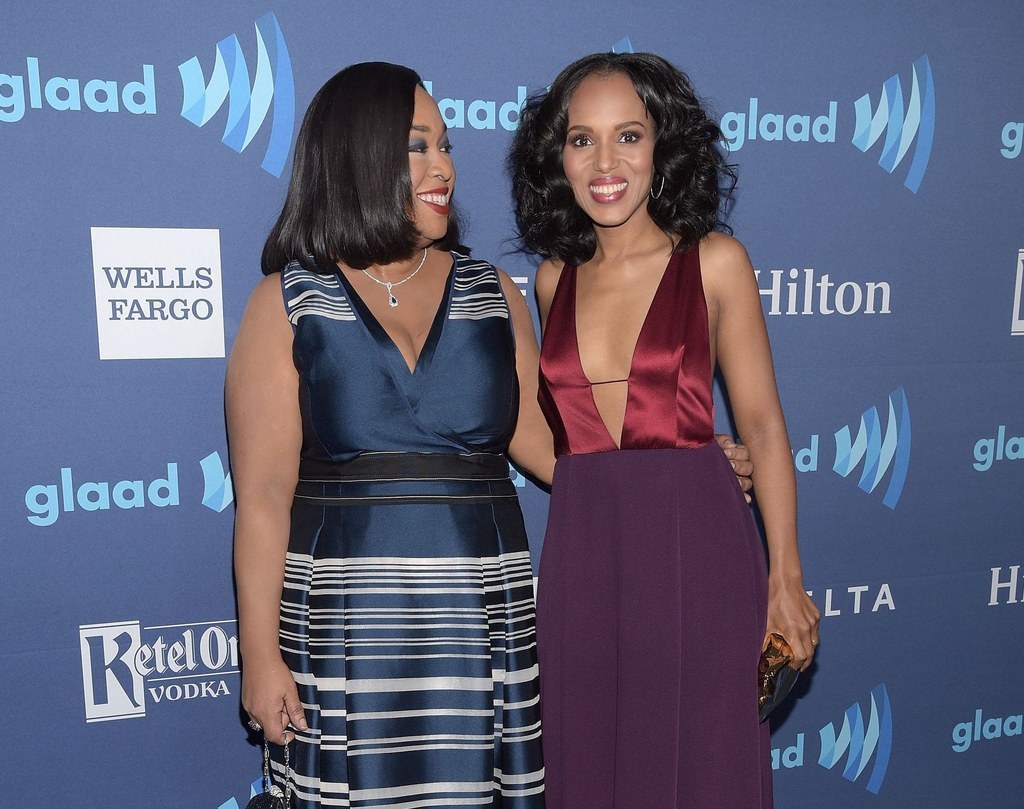 Another joke at the ABC upfront — and I can't believe I'm citing a second one! — was that when Lee revealed the network's schedule, it was filled with scraps of paper that read "Hold for Shonda Rhimes" on every night but Thursday.
Yes, the Rhimes brand has become a force. The #TGIT lineup will return intact, and The Catch, created by Jennifer Schuur and starring Mireille Enos, will be ShondaLand's fourth show on the network. (It will air in midseason.) Scandal was down a bit this season, but it's still strong. And in its eleventh season, Grey's Anatomy not only proved that it could move time periods and face The Big Bang Theory, but that it could cause the social media world to flip out after killing Patrick Dempsey's Derek Shepherd. (And cause an accompanying ratings surge.) Impressive as hell.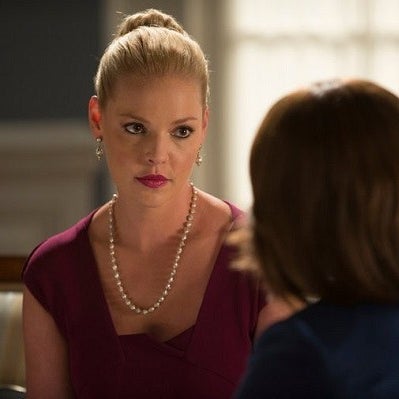 If NBC, after years of disastrous turmoil, appeared to have stabilized last season, things have gone back to normal — as in terrible. And yes, the network finished first in the 18 to 49 demographic, fueled by the Super Bowl (and, to a lesser extent, by Sunday Night Football, and to a much lesser extent, The Voice). It's a misleading statistic.
None of NBC's new shows worked, including the only one it renewed, The Mysteries of Laura. Chicago Fire and Chicago P.D. are still doing well, especially relatively. But new comedies A to Z and Bad Judge were DOA, Katherine Heigl's State of Affairs didn't work, and stalwarts Parks & Recreation and Parenthood came to an end.
Robert Greenblatt, NBC's entertainment chairman, seems to believe that live shows can help stop the bleeding. And maybe he's right. But last December's heavily promoted Peter Pan Live! was not able to match the ratings of The Sound of Music the previous year. And when Greenblatt spent a good portion of NBC's upfront touting Dolly Parton, with whom the network has a deal, and playing the piano as she sang "I Will Always Love You"…well, I enjoyed it!
But I also wondered whether advertisers in the audience thought, This is a man who has given up.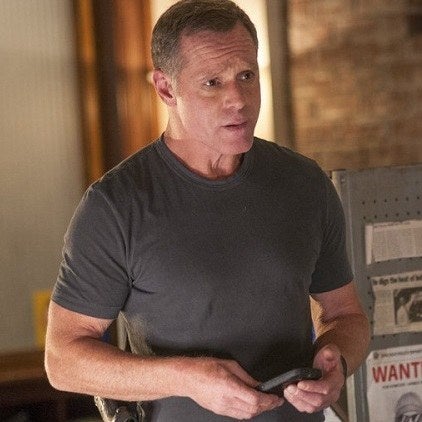 To reiterate: NBC has few bright spots. But Dick Wolf's Chicago procedurals — Chicago Fire and Chicago P.D. — are among them. And so in midseason we will be seeing Chicago Med, a third spin-off. Also in midseason, Wolf will have a reality show on NBC called You the Jury. And in the fall, Wolf's Law & Order: SVU will begin its 17th season!
Loser: Comedy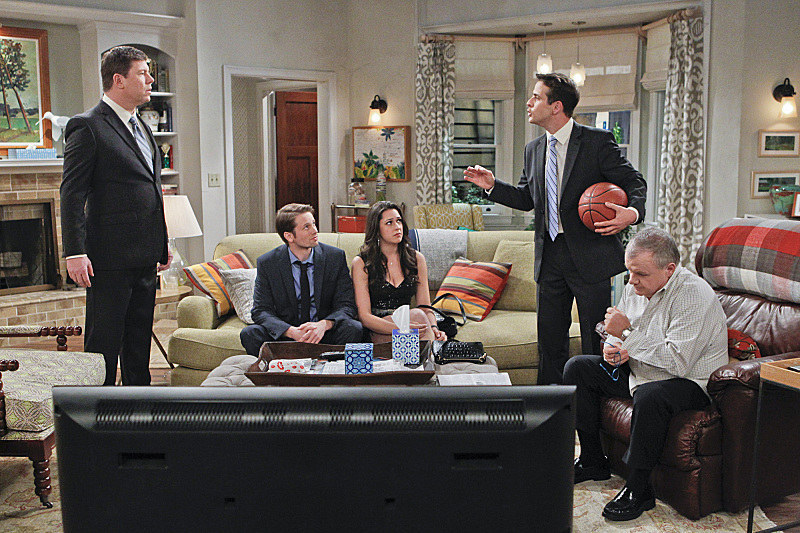 The best indicator for the state of comedy this past season is how few new comedies there will be next season. NBC won't have any half-hour shows on Sunday through Thursday (its only two sitcoms will air on Friday nights). Even CBS, which has found continual success in comedy over the years, ordered only two new comedies for 2015-16. Of the Big Four networks (The CW doesn't program half-hour shows), only ABC renewed two of its freshman sitcoms, Black-ish and Fresh Off the Boat.
Winner: The CW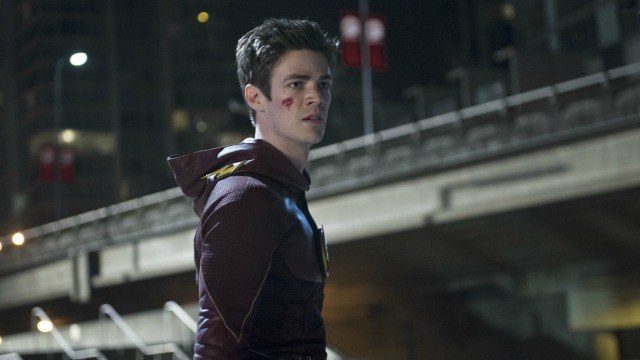 The nature of The CW has always been to judge its successes by a smaller scale, one more akin to cable. But in The Flash, its Arrow spin-off, The CW has a real hit, one that outdrew ABC's same-night comics drama, Marvel's Agents of S.H.I.E.L.D., a few times during the season. Arrow is still strong in its third season, and Supernatural continued to defy gravity in its tenth season. The network's whole schedule is more stable than it's ever been. The CW was even up 13% in total viewers in 2014-15, and was flat — a victory these days — in the 18-to-49 demographic. And in Jane the Virgin, The CW has found its most critically acclaimed show ever, as well as a possible Emmys contender.
Berlanti has been a successful television producer for years. But starting with Arrow on The CW in 2012, he and his team appear to have cracked a particularly difficult code: solving superhero TV. Arrow led to The Flash — which in midseason will bring us DC's Legends of Tomorrow, also on The CW. Berlanti will soon have Supergirl, another DC property, on CBS in the fall, and Blindspot, an action thriller, on NBC.
Loser: The Following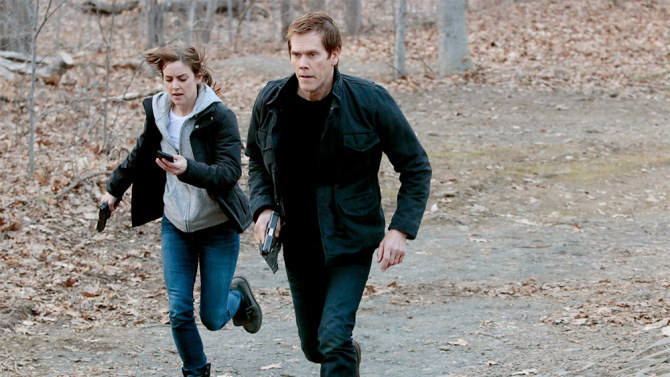 A lot of shows were canceled after this season, so why pick on Fox's The Following? Because two years ago in my first annual Winners and Losers of the TV Season post, I picked it as a winner: It was one of the biggest dramas of the 2012-13 season. But The Following was a serialized show with a high concept and a seemingly closed-ended plot: How could it go on? The answer was, logically, it couldn't. And after three seasons — two too many — it was canceled.
What strikes me as important in the example of The Following is that, in the world of OMG TV, shows that should be miniseries continue on when they shouldn't. ABC's Revenge is another example of this phenomenon, as was the network's Resurrection, which did well in its first season and then belly-flopped in its second. The Following, about a serial killer, was just never going to work as a show. Will How to Get Away With Murder suffer the same fate? Could Empire collapse as it tries to top itself week after week? It will be fascinating to see.
The Following, meanwhile, met its true death this year. Two years ago, it was a genuine hit; on Monday, it drew 3.1 million viewers.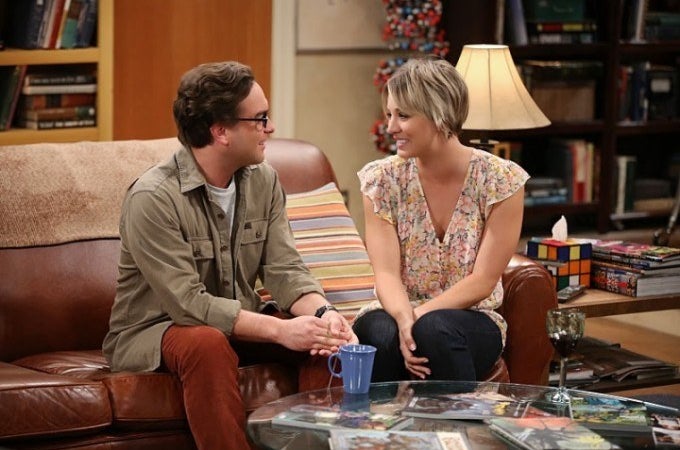 CBS was down slightly among 18- to 49-year-olds, and The Big Bang Theory was knocked off its perch by Empire as network television's No. 1 show. But Big Bang just finished its eighth season, not its first, and it's doing just fine. And CBS is still the most-watched network by a mile.
The network found some new hits in Madam Secretary, Scorpion, and NCIS: New Orleans, and brought back even more veteran dramas than people thought it would (only CSI bit the dust after 15 seasons). Because CBS has so many shows that do well, even more than it can fit into its fall lineup, its programmers seem to be taking a few risks in the coming season: None of CBS's new shows for the fall appear to be typical of the network. It will be interesting to see what happens.
But CBS has the Super Bowl next year, so we already know which network will finish in first place a year from now.