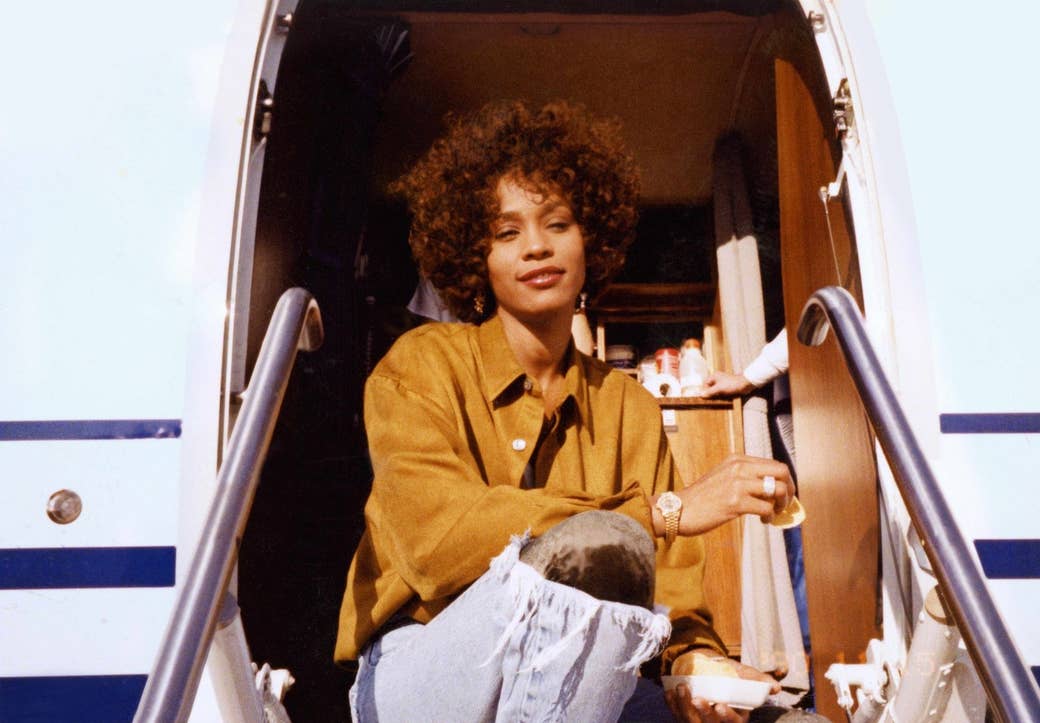 In winter 2016, when Kevin Macdonald was at the Sundance Film Festival with his documentary Sky Ladder: The Art of Cai Guo-Qiang, he met with Nicole David, a former talent agent at William Morris. One of David's most famous clients had been Whitney Houston, and along with Lisa Erspamer (a longtime producer of Oprah Winfrey's), Pat Houston (Whitney's former manager and sister-in-law), and the documentarian cousins Simon Chinn (Man on Wire and Searching for Sugar Man) and Jonathan Chinn (LA 92), David had embarked on making the definitive documentary about Houston. With the cooperation of the family and their archives, along with her music catalog, the producers wanted to chronicle Houston's childhood, her soaring music career, her unstable personal life, and the protracted lead-up to her death in 2012 at age 48. And they wanted Macdonald to direct it.
Macdonald — a UK-based director who won an Oscar for 1999's One Day in September, and who has made both narrative features (The Last King of Scotland) and other acclaimed documentaries (Touching the Void in 2003, Marley in 2012) — didn't initially want the job. He didn't think he was that interested in Whitney Houston; he didn't know whether he even liked her. "You have to like someone in order to make a good film about them," Macdonald said in a recent interview in Beverly Hills.
But David persisted. She told him how much she had loved Houston, but also conceded to Macdonald: "I never understood her. And I still don't understand to this day why she died and what happened to her." Her request moved him — and hooked him.
"It was almost like this plea, a very genuinely emotional kind of plea," Macdonald said. "Can you help me personally understand what happened to this person I loved?" After meeting with Pat Houston in order to be assured he would have full control over the project and a final cut of the film, he agreed to direct the movie.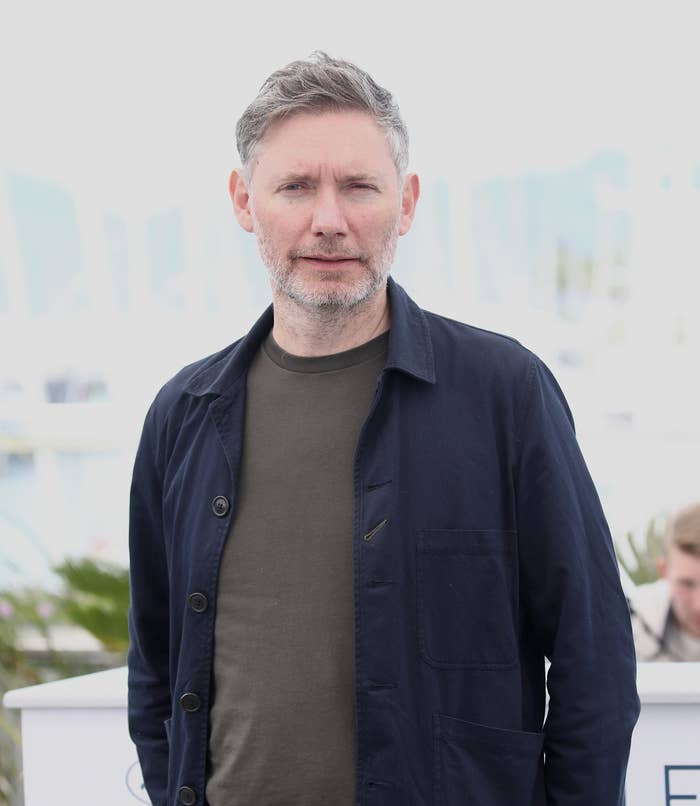 Two and a half years later, Whitney premiered to acclaim at the 2018 Cannes Film Festival in May, perhaps following the same game plan as 2015's Amy, Asif Kapadia's Amy Winehouse documentary that also premiered at Cannes — and then went on to win the Oscar for Best Documentary. Houston became famous when she was 21, so there was extensive documentation of her adult life, which Macdonald makes prodigious use of to tell the story of a beloved, if complicated, idol, with a tragic ending. He also had access to the family's private collection of photographs and videos, making Whitney visually dynamic. It opens in theaters on July 6.
Last week, BuzzFeed News talked to Macdonald about how he tried to drill through the many myths surrounding Houston; the difficulties of working with her family; how he tried and failed to get Robyn Crawford (Houston's ex-girlfriend and eventual creative director) to talk with him; the revelation about Houston's childhood sexual abuse that he exposed late in his reporting; that other Whitney Houston documentary; and more.
Whitney Houston, the Enigma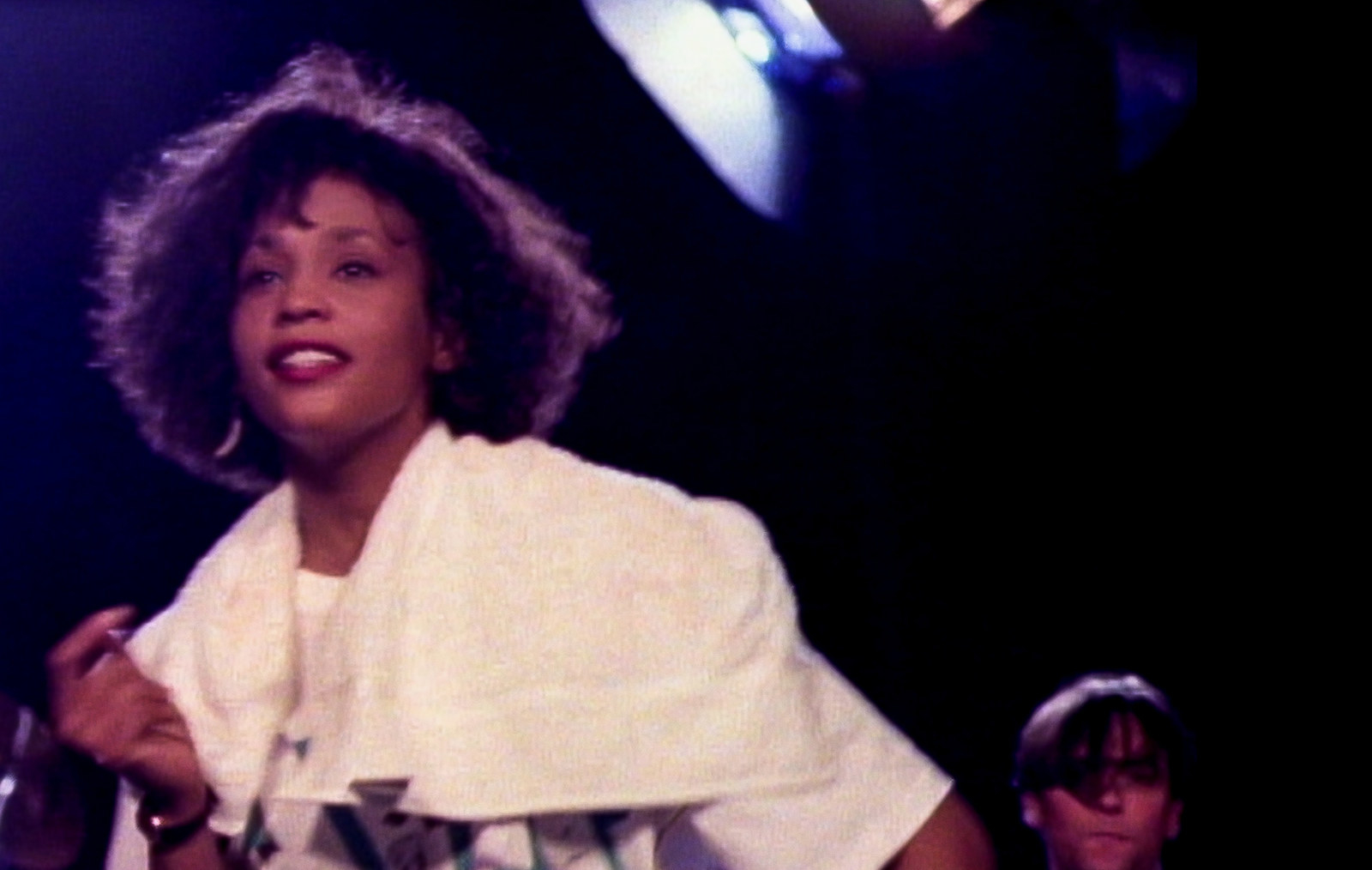 As he began his research in the summer of 2016, Macdonald read two books about Houston — and then decided to stop reading, and start interviewing people. He would set up his camera, meet whoever was coming in to talk, and start rolling. "My experience of getting to know the story is all on camera, as it were," he said. "That was really the technique: to follow my nose."
"People did not really want to talk."
The problem was that Houston was proving to be an ineffable subject. "I found that it was incredibly hard, the hardest documentary I've ever done, because people did not really want to talk," Macdonald said. His interview subjects would come in, "get their makeup done, they'd sit down — and then they'd just give you flannel." He was frustrated, he said: "What's the point? Everyone around Whitney, her friends and whoever, were so used to just spinning this line that they were almost incapable of doing anything else."
Macdonald said there was something about Houston that seemed to resist "analytical interest in looking at her in a kind of objective way" among the people closest to her. "There was so much, Oh, she was wonderful and Oh, it's so terrible what happened to her," he said. "Just that level of emotional incontinence that led to no understanding."
Also, because of Houston's secrets — her sexual past, her drug use, and the ugly truths of her marriage to Bobby Brown — her friends, family, and staff were used to covering for her. When Macdonald interviewed Lynn Volkman, Houston's publicist who had worked with her from the start of her career until her death, she tried to explain it to him. "I've spent 25 years lying about Whitney," Volkman told him. "So it's very difficult for me to get into the other gear of actually trying to say what is truthful."
Macdonald continued: "She said to me — and she burst out crying when she said this — 'I now feel so guilty. I thought I was helping her. I was doing what was required of me. But actually, I was enabling the addiction, and enabling all this bad behavior by doing that. Why did I do that?'"
As a result of the lies around Houston, he said, he interviewed "about 70 people" for the film, and ended up including only around 30 in its final cut.
Working With the Houston Family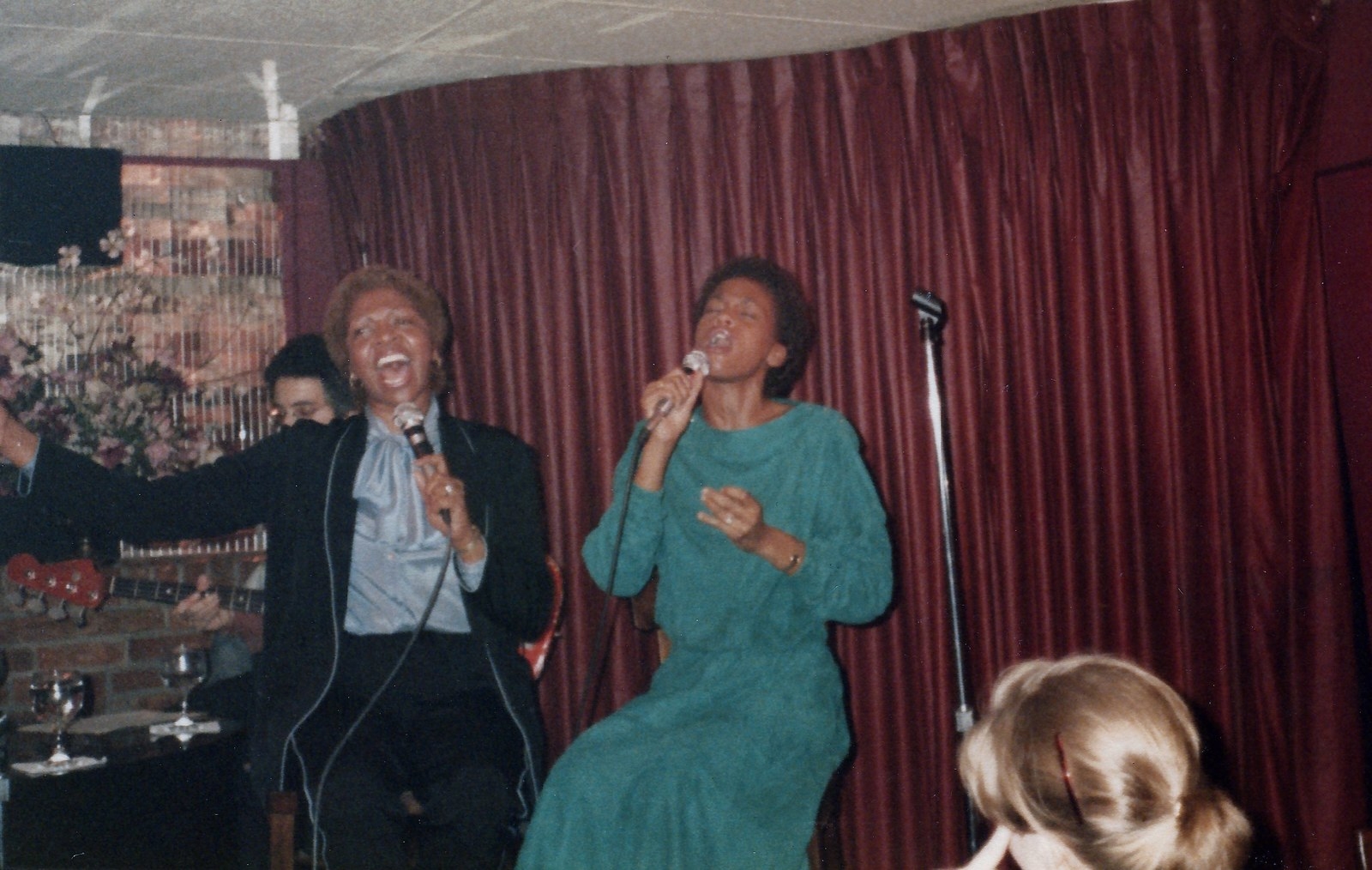 Even though Whitney was authorized by the Houstons and Pat is a producer, her family members were not easy interviews. Whitney's mother, Cissy Houston, the famous gospel and backup singer, was the primary architect of Whitney's musical career and style — and obviously shaped her emotionally as well. (Whitney's father, John Houston, who ran her company and ended up suing her, solidifying their estrangement, died in 2003.)

Cissy will be 85 in September and, according to Macdonald, "She's just not very present anymore." He said, "She's suffering from loss of memory, and I think the pain of the last few years has probably not helped that." He also thinks, having looked at past interviews with her, that "she was really always inarticulate." He said she was cut from Morgan Neville's Oscar-winning documentary 20 Feet From Stardom, even though she was a key figure among black women singers, because "she's never been good at talking."
She does appear in Whitney in an emotionally resonant scene in which Cissy goes to the New Hope Baptist Church in Newark, New Jersey, where Whitney's singing talent was nurtured. Macdonald went to the church with Cissy after interviewing her, he said, "and all of a sudden all this authentic emotion came out of her." He filmed her there, too, describing how she had taught Whitney to sing: "Heart. Mind. Guts," she says to the camera. Macdonald said, "It's the one interview that's different visually, but maybe that's appropriate because she's in the place where Whitney was most at home and where she learned to sing."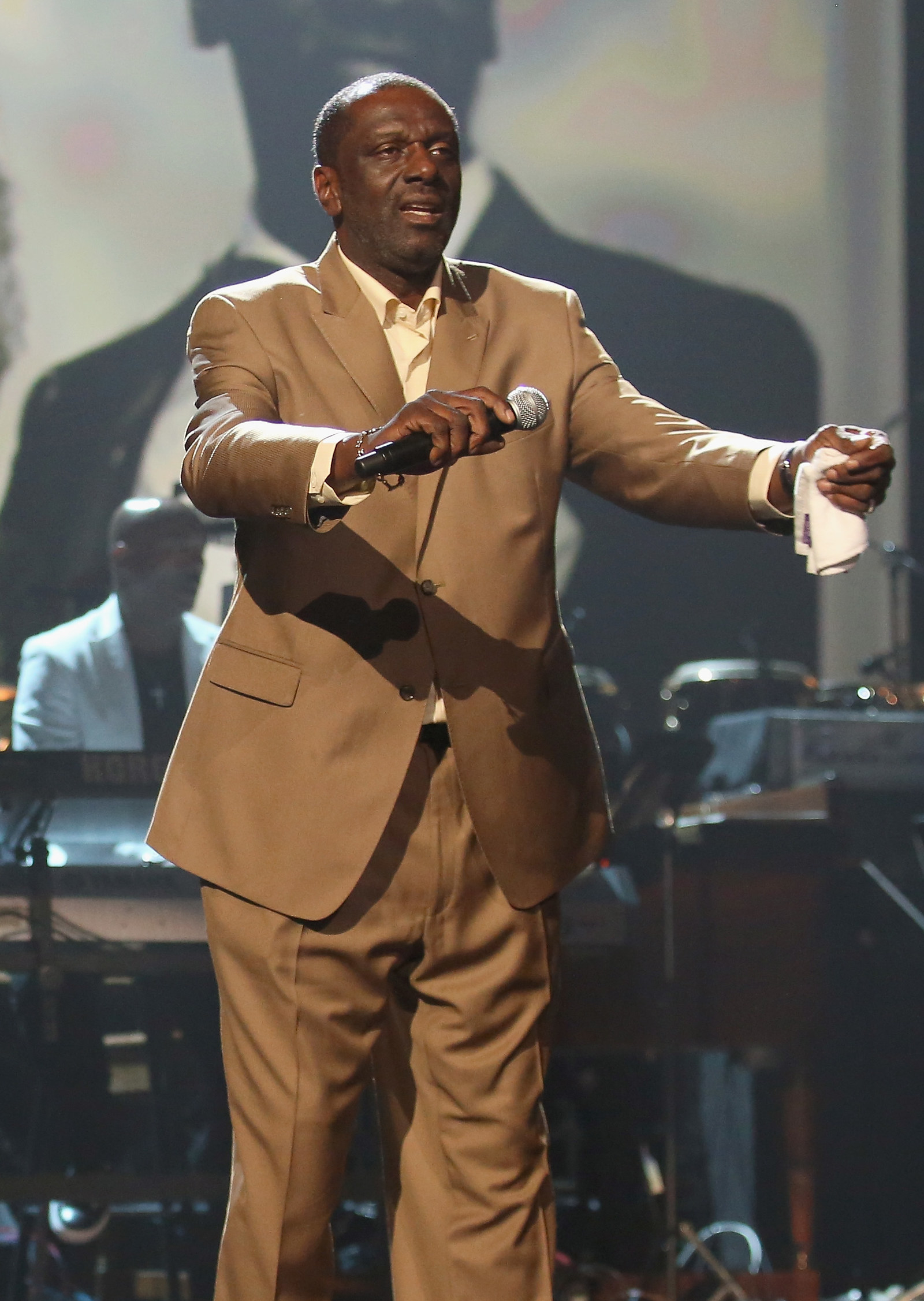 Houston's two brothers, Gary Garland (her half-brother) and Michael Houston, were also tough interviews. The siblings worked for Whitney as adults, and had been close in childhood. Among other things Whitney and her siblings went through, they experienced being left by their mother as she went on tour, bouncing among relatives, and they endured Cissy's divorce from John together. In Whitney, Michael admits he introduced his sister — whom the family call by her nickname, "Nippy" — to drugs during their teen years. All of them have dealt with addiction throughout their lives, with Whitney's eventually leading to her drowning death in a Beverly Hilton bathtub.
Macdonald had to interview both brothers four times to get what he needed. "Gary, the first interview I did with him, he was very aggressive," Macdonald said. "He didn't want to be there at all."
In that first interview, Macdonald asked him about Robyn Crawford, whom Whitney met when she was 16, and became romantically involved with, moving in with her at 18. The two were close for years, fueling lesbian rumors about Whitney after she became famous. We see Garland's retorts to Macdonald: "What do you want to know about Robyn Crawford?" Macdonald then asks, "Who was she?"
"Robyn was a nobody," Garland says, seething. "She was a nobody. She was an opportunist. She was a wannabe. She happened to involve herself with Nippy, for whatever reasons. I never seen them do anything, but I knew she was something that I didn't want my sister to be involved with. There was evil; it was wicked."
Macdonald remembered what he was thinking: "I thought, Oh, god, I really don't like that guy."
But slowly, that feeling changed. "We got to know each other quite well," Macdonald said. "And by the end of it, Gary and Michael were both saying, 'This is like therapy! Can we do this again next week?'"
Whitney, Sexual Abuse, and #MeToo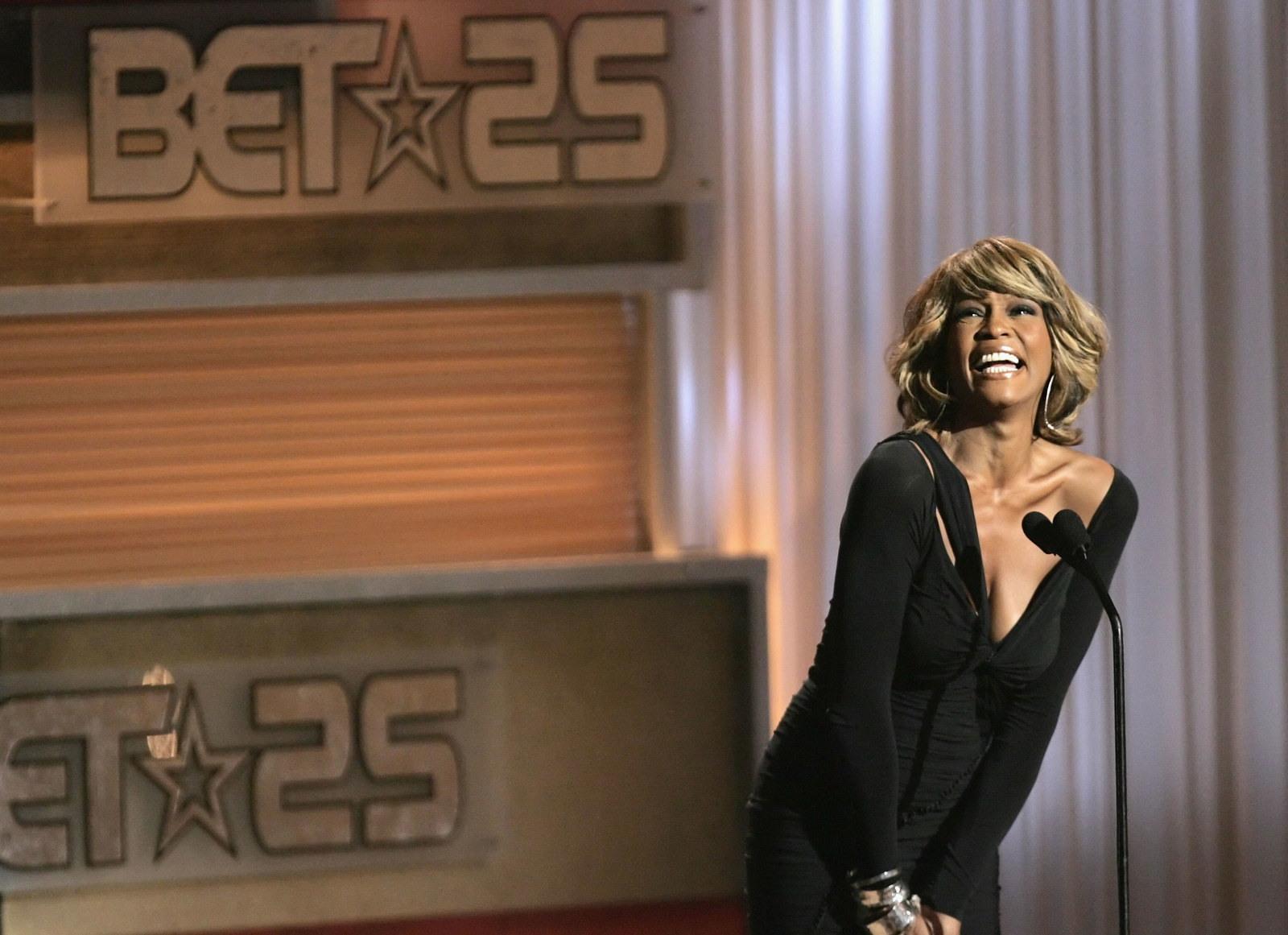 It was Garland who told Macdonald about the sexual abuse he had suffered as a child at the hands of one of their relatives. The revelation happened when Macdonald asked Garland why he still struggles with addiction. Macdonald said: "He said, 'I have these images in my head, and these feelings that come back from my childhood.' I said, 'What sort of things?' And he said, 'Well, being abused by a female relative.'"
Macdonald continued: "In previous interviews, they'd talked about how they'd been left on their own a lot as kids, they had to fend for themselves, they'd been farmed out to different people because their mother was touring, whatever. And how they'd sit on the pavement and cry and watch her go. And it all suddenly made sense."
Garland told Macdonald that he didn't know whether the same abuse had happened to Whitney. To find out, Macdonald reinterviewed Garland's wife (and Whitney producer), Pat Houston. "She sort of admitted, 'Yes, Whitney did tell me.'"

It came up when Pat told Whitney that she shouldn't bring her daughter, Bobbi Kristina Brown, on tour with her. According to Pat, Whitney would say, "No, no, no, I have to have her, and here's why: This happened to me when my mother was away."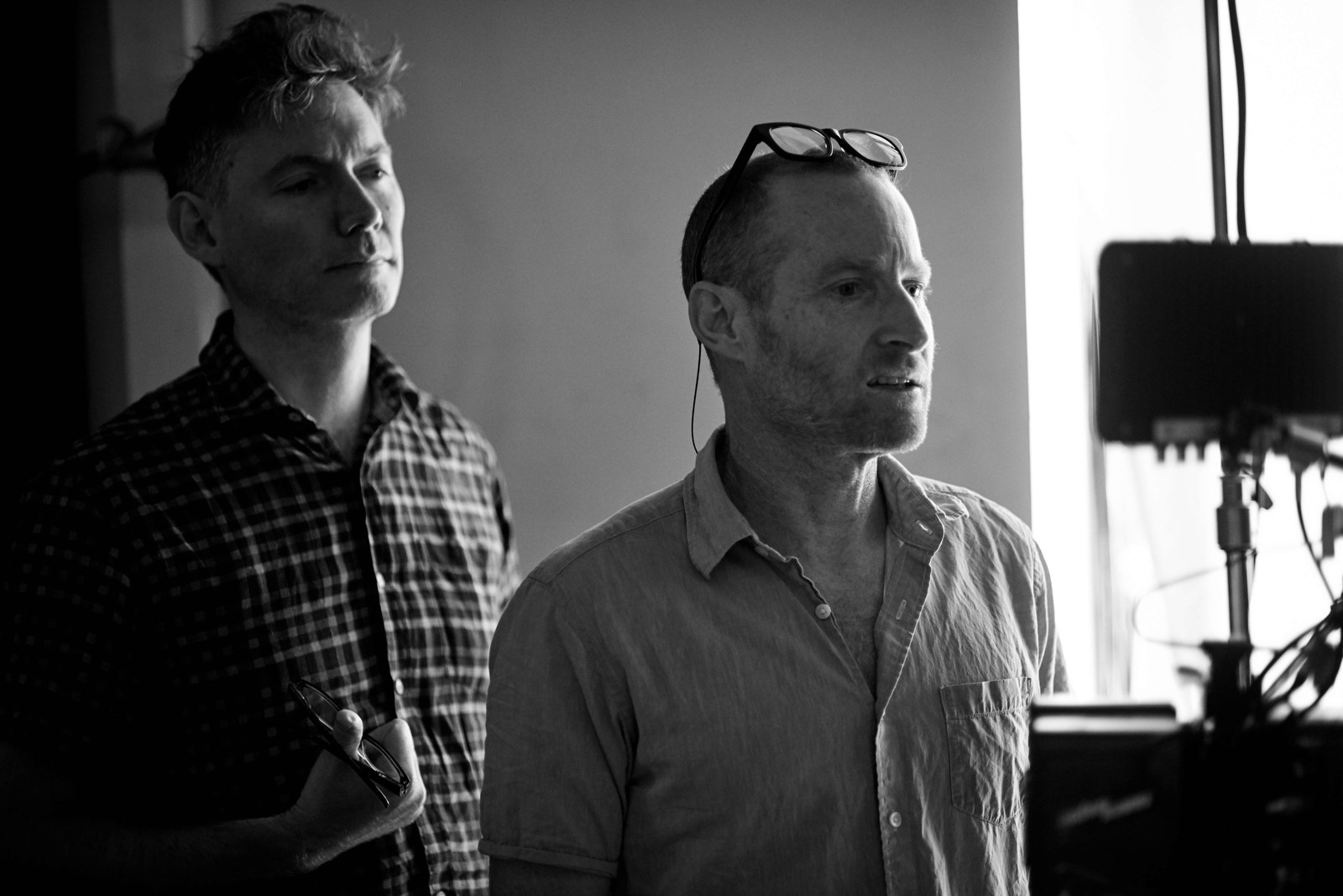 Macdonald felt he was trying to piece together a "jigsaw puzzle." He watched previous interviews he'd done, and realized that Mary Jones, Whitney's longtime assistant, had been trying to tell him something. "I could see, OK, she's telling me in code here a lot of stuff that I didn't know what she was saying," Macdonald said. He told her what Gary and Pat had said, and asked her to come to London to be interviewed again. Now that the secret was out in the family, Jones very much wanted to talk about it. According to Macdonald, she said: "I think it explains so much about why Whitney could not stop taking drugs, and why she could never find peace. She wouldn't discuss this, she wouldn't discuss it with her mother, she wouldn't discuss it with a therapist. She was so ashamed."
Jones also says on camera who the abusive relative was: Dee Dee Warwick. Warwick, who died in 2008, was Cissy Houston's niece and Dionne Warwick's sister. The three women would often perform together, and she was one of the people to whom Cissy would entrust her children when she traveled.
The discovery that Houston was sexually abused comes toward the end of the film, and functions as a smoking gun moment that possibly explains why the superstar could never rid herself of her demons — and possibly why she grappled so much with her sexual identity. It has never been reported before.
As for the decision to name Warwick, Macdonald struggled with it. But he was editing the movie in fall 2017 just as the Harvey Weinstein investigative stories launched the #MeToo movement, and that gave him clarity, he said: "This is the right thing to do. We should put it all out there." Jones, whose sister had experienced sexual abuse, agreed, telling him: "The best thing is to encourage other people to be able to come forward and name the person. So if you don't name them, it makes them feel like it's shameful."
The Significance of Robyn Crawford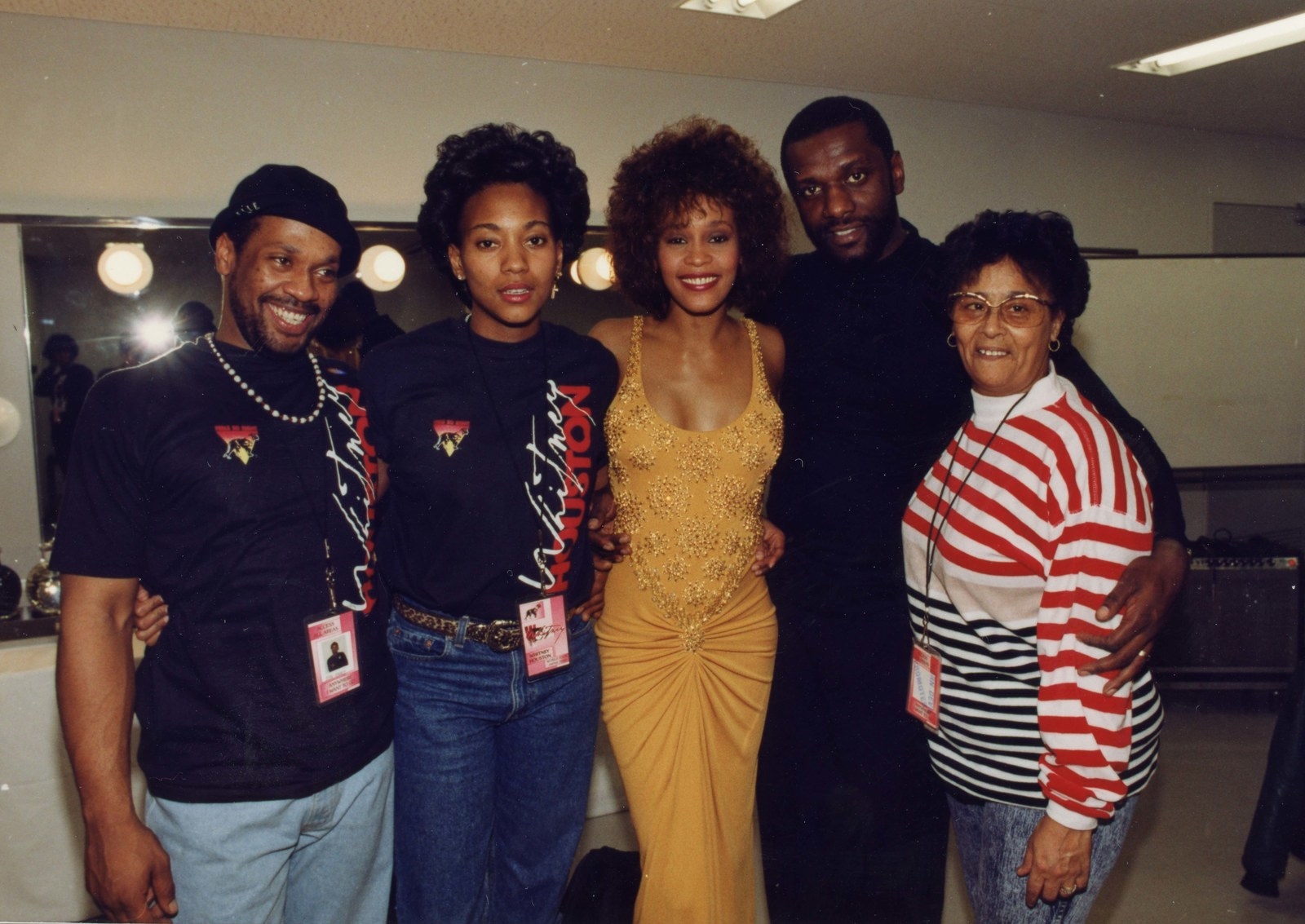 However Gary Garland felt about Crawford, she was a person of great importance in Whitney Houston's life. After Houston's death, Crawford wrote a moving, if oddly worded, obituary of Houston in Esquire. She detailed Houston's peak in The Bodyguard, and, about her death, Crawford wrote, "I'm trying not to listen to all the reports." She touched on her own shadowy presence in the Houston mythology: "I have never spoken about her until now. And she knew I wouldn't. She was a loyal friend, and she knew I was never going to be disloyal to her. I was never going to betray her. Now I can't believe that I'm never going to hug her or hear her laughter again."

Macdonald emailed with Crawford about interviewing her; he wanted to "desperately." Because, as she said in Esquire, that would have been a first. They went back and forth for months, he said: "And then she said she didn't want to do it. So that is the thing I'm the most regretful about in making the film." (He said he thinks she's writing a book — Crawford did not respond to an attempt to contact her through Facebook.)
Crawford is a ubiquitous presence in Whitney during those early years — some video footage is even filmed by her. But once Houston married Brown in 1992, Crawford fought with him — and increasingly clashed with Houston. As Houston further slipped into addiction, and after a troubled concert tour in 1999, Crawford told Houston to choose between her and Brown. Houston chose Brown.
The audience is left with questions about Crawford and Houston's relationship. When did the romantic part end? From talking to people, and from reading letters they wrote to each other, Macdonald thinks that when Houston's first album came out in 1985, they mutually decided to end their sexual relationship. It was because of their ambition, Macdonald said, paraphrasing Crawford's thoughts as: "Your career is going to be huge, and I'm going to stay and be your champion, your assistant — help you. And together we're going to take on the world, and you're going to become the biggest singer in the world. We're going to do that as best friends; we don't want our relationship getting in the way of that."
Though it's certainly true that Cissy did not want Whitney to be gay — she plainly said so to Oprah — Macdonald thinks one of the myths of Whitney's life is that she was a lesbian, and if only she'd been allowed to be with Robyn, she would have lived a happy life. "I think everyone looks at Robyn as this perfect, selfless person," Macdonald said. "But she also had a lot to gain from being with Whitney. She was being paid a huge amount of money to be her personal assistant, because by the time Whitney was successful, she was getting to decide on her costumes, and help with this and that. She had a great job, and she was her best friend."
He does think, though, that if Crawford had stayed in Houston's life, she might still be alive. "She was the person who was the sane one in that crazy setup with the family, and they all hated her because she was the one who Whitney trusted. Whitney didn't trust her own family."
Seeing Bobby Brown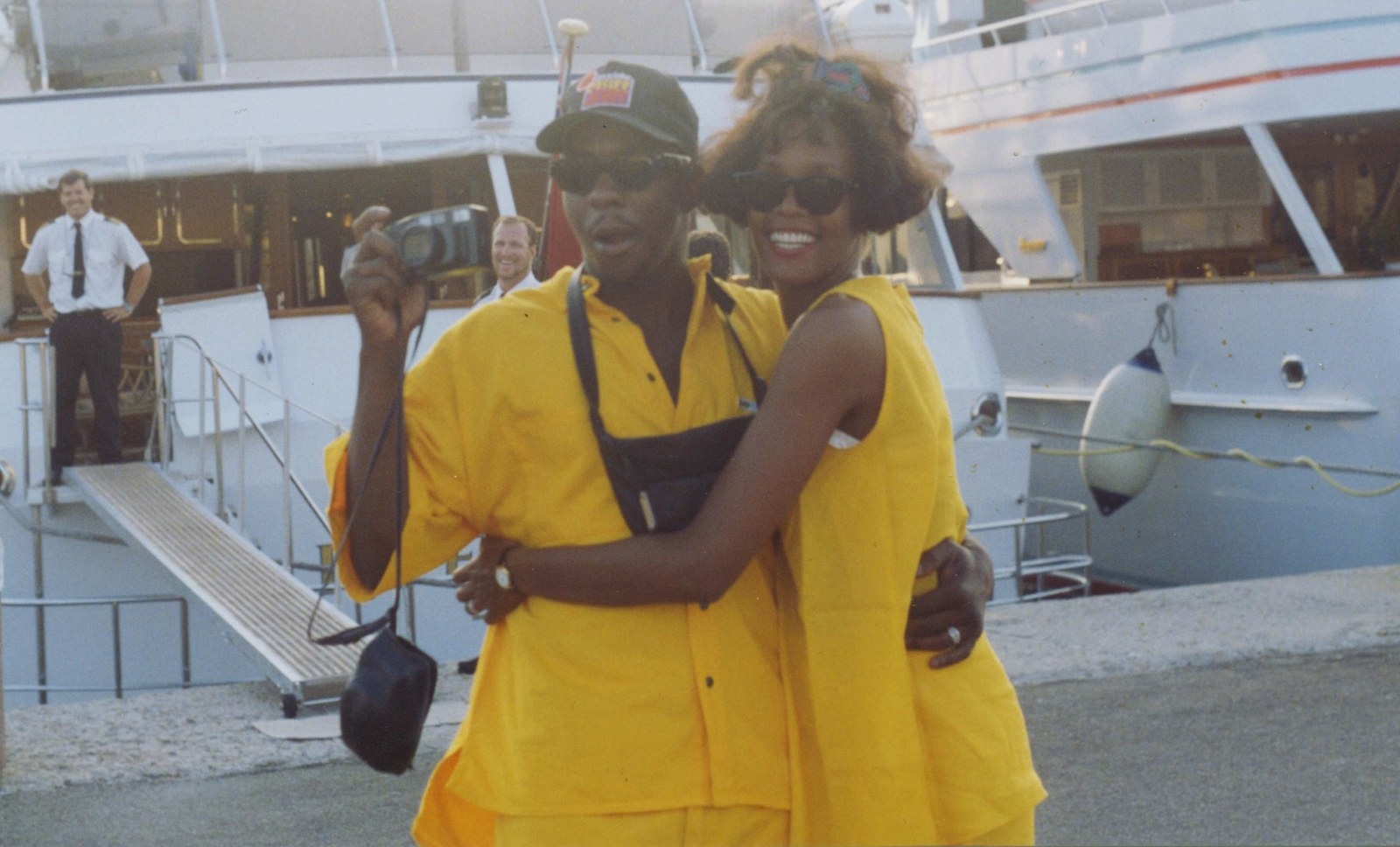 Houston's self-titled first album was released in February 1985, spawning such hits as "How Will I Know," "Saving All My Love for You," and "You Give Good Love." A few years earlier, Michael Jackson had broken the race barrier on the previously all-white MTV, but Houston was the first black woman whose videos were in heavy rotation. Whitney Houston sold tens of millions of copies, as did her second album in 1987. She had seven consecutive No.1 singles on the Billboard charts, which is still a record.

Yet as we see in Whitney, the mythological idea that Arista Records' Clive Davis had discovered and molded Houston, packaging her to appeal to white record-buyers and pop radio, became increasingly troublesome to Houston — Al Sharpton even protested her, calling her "Whitey Whitney." (Cissy was actually the one who had shaped her, delivering her fully formed to Davis.)
So it makes an unfortunate sort of sense that the night Houston was booed at the 1989 Soul Train Music Awards, devastating her, she met and began flirting with Bobby Brown — whose blackness (and straightness) was not in question. As Brown tells Macdonald in Whitney: "She was really torn up about it. And I think the difference in how the crowd reacted to me and how they reacted to her made a difference in our connection."
Brown and Houston's relationship was seen as a stylistic mismatch — but Whitney makes the argument that, given Houston's background, of course she was drawn to him. "She's attracted to a guy who could be from Newark and who could be one of her brothers," Macdonald said. "That's obviously a cognitive clash for people: Hang on a minute — the beautiful, sophisticated America's sweetheart, Whitney Houston, is in love with him? This idiot?"
"I think she loved him," Macdonald continued. "And I think you can see in that wedding home-movie footage that the family gave me: She's so happy! She's really properly happy."
Their marriage lasted from 1992 through 2007, taking them from Houston's Bodyguard/"I Will Always Love You" heights through Brown's many legal problems — and to the beginning of her drug descent, which caused the ruin of her exquisite voice.
Macdonald sees Houston as a willing participant in the family's downfall. "Another one of the myths about Whitney was that Bobby Brown was this devil who turned her bad, put her on drugs," he said. "She was already taking a lot of drugs. He wasn't! She got him hooked on drugs is really more near the truth."
Not that Brown would talk about any of these matters when Macdonald interviewed him. In an uncomfortable, illogical filmed conversation, Brown refuses to talk about drugs at all — whether that was because he's defensive about his own role in Houston's deterioration, because he's tired of talking about his more celebrated ex-wife, or some other reason entirely, we'll never know.
What was it like to struggle with Brown? "Frustrating," Macdonald said. "Frustrating because he's not really willing to go there. Sometimes you learn more about people from what they don't say to you, and seeing their attitude, than the information they give you. I think you understand him very well from the way that he behaves."
That Other Whitney Houston Documentary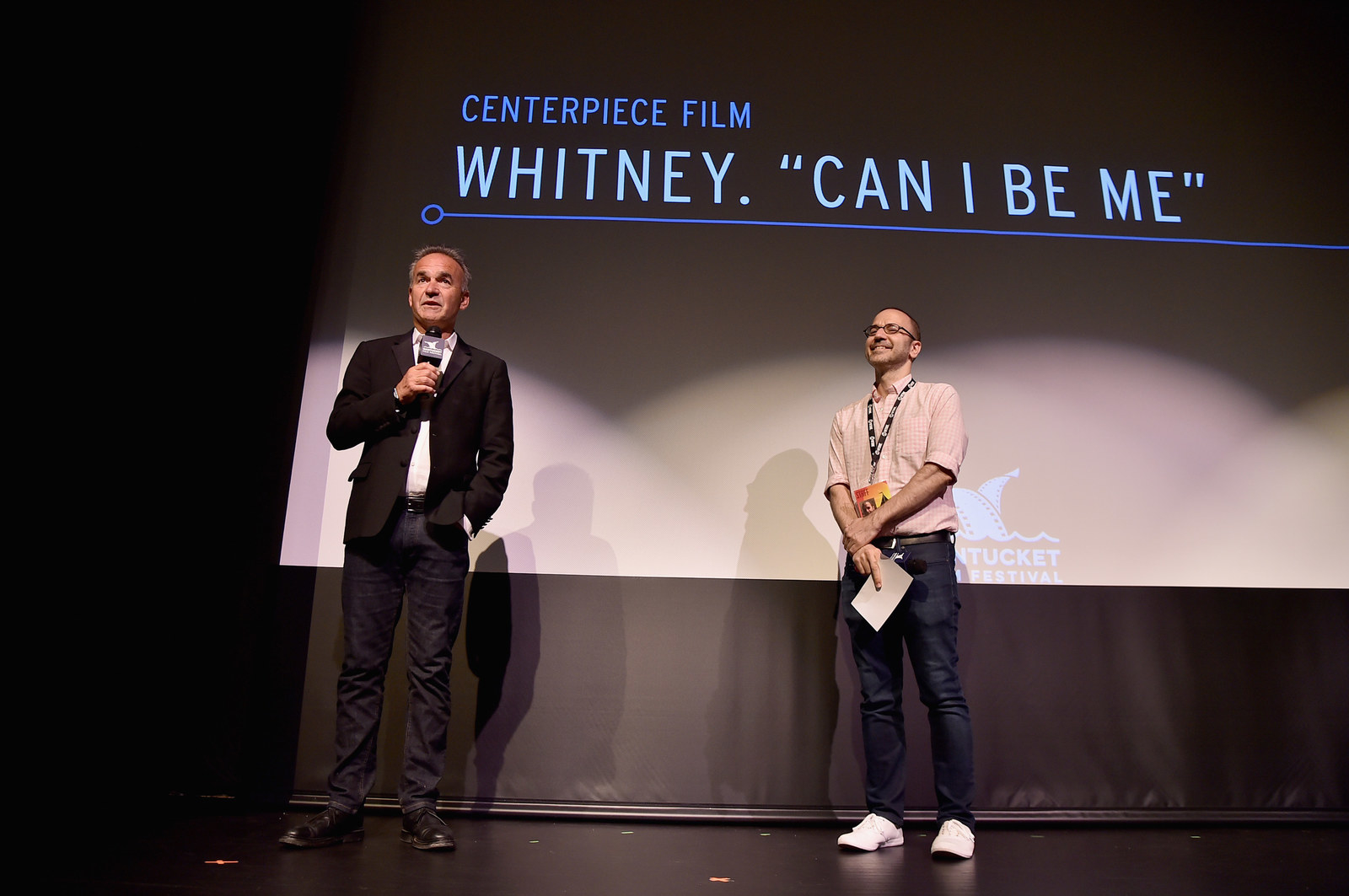 In summer 2017, Showtime premiered another documentary about Houston: Whitney: Can I Be Me was codirected by Rudi Dolezal and noted documentarian Nick Broomfield (who is known for his gonzo style).

According to Macdonald, Broomfield had approached the family about doing the documentary, and they'd said no, thinking he wasn't right for it. "I guess Nick's not someone who takes no for an answer," Macdonald said. Though Macdonald knew the whole time that he had the backing of the family, the rights to her music (which Broomfield did not have), and the extensive family archives, it was still irritating to know there was another documentary out there being made about Houston.
"It was annoying!" Macdonald said. "But I interviewed 70 people, and I never once came across anybody I wanted to interview who'd been interviewed by Nick. So I always wondered, 'Who are you talking to?'"
"So my attitude, maybe arrogantly, was I don't care what you're doing, because it's not going to be very good," he said.
Macdonald deliberately didn't watch the whole thing, though everyone else involved in the production did. "The bits that I did see were just recycling the same clichés, the same mythology, again," he said. "I like Nick, and I was fully cognizant of him making the film at the time, and I'm not going to slag it off. But the reason I didn't worry about it is that I thought I don't understand what he's going to do when I have access to all this stuff and he doesn't. How can you make a good film?"
Did they change anything in Whitney after seeing Whitney: Can I Be Me?
"We changed not one single thing," Macdonald said. "My attitude was: He can make this film; I'm making my film. Good luck to him. But I'm going to ignore it. It is annoying. It's annoying to have a film come out so soon. There's no doubt about it."
What Macdonald Left Out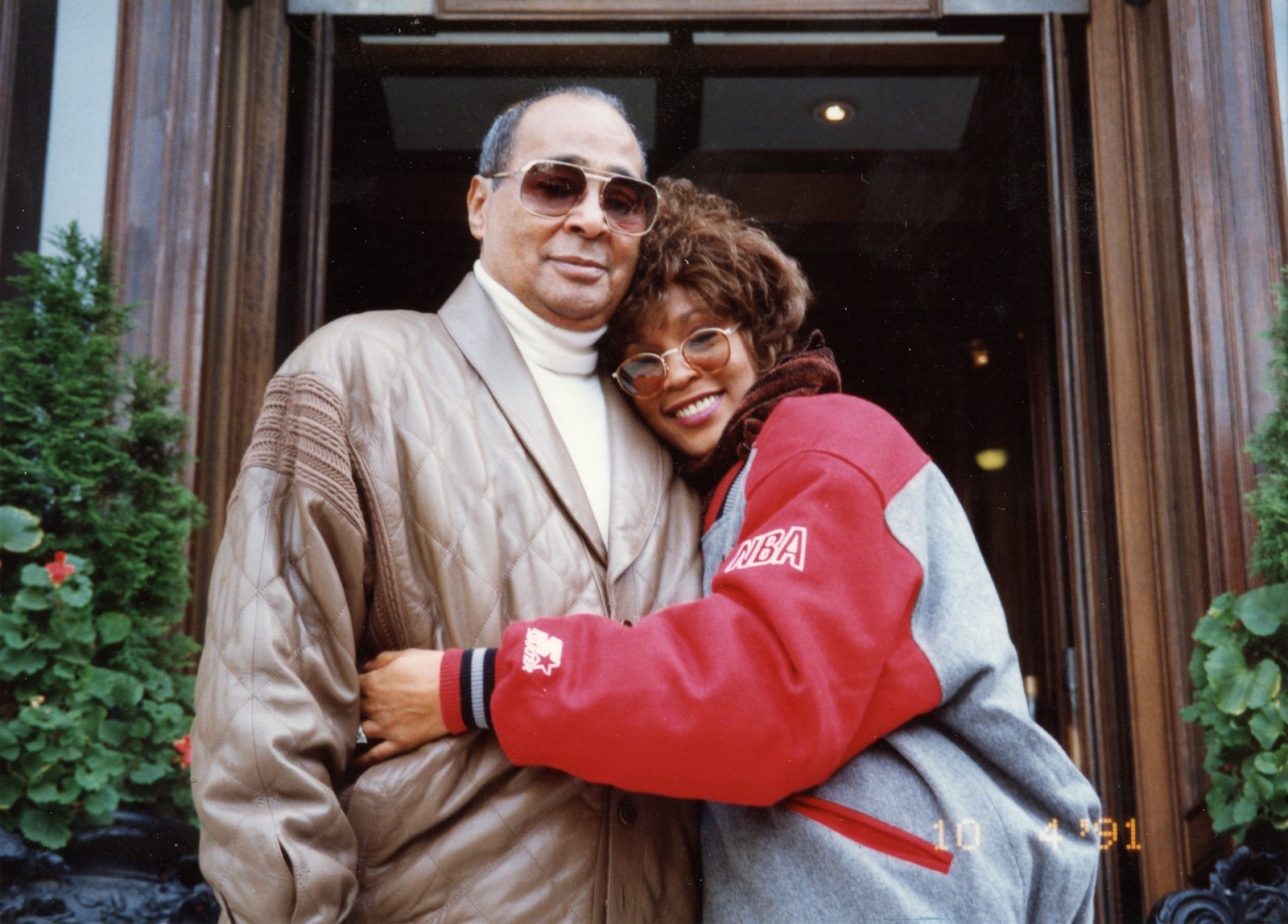 Packing Whitney Houston's life into a two-hour documentary was difficult, Macdonald said. He did interviews that filled out the portraits of Cissy and John Houston — their childhoods, their experiences of racism; John's military service that left him embittered; Cissy's work with Elvis Presley. But he had to make brutal editing decisions, since he couldn't have the expansive running time of, say, ESPN's five-part O.J.: Made in America, or even Judd Apatow's two-part Zen Diaries of Garry Shandling for HBO.
"All that context about her parents, I would have liked to get in, but that would have been the four-hour life and times of Whitney Houston," Macdonald said.
Also not mentioned are projects like her 1995 hit ensemble movie Waiting to Exhale, and the popular Bravo reality train wreck Being Bobby Brown ("Hell to the no!" turned out to be the addled Houston's unlikely catchphrase). "I tried to steer clear of things that had been too frequently used," Macdonald said. He did have access to all of the footage from the Bravo show, though, and included a "bit of Whitney singing 'Saving All My Love for You' in a bar when she's sitting there and the piano is tinkling in the background. It's sort of this Gloria Swanson Sunset Boulevard moment: this washed-up star at a bar singing one of her own biggest hits."
"You can't mention everything," Macdonald said. "The purpose of the film, I suppose, is to remind you of her brilliance and her genius — not to be an encyclopedia and say, and then she did this, and then she did this."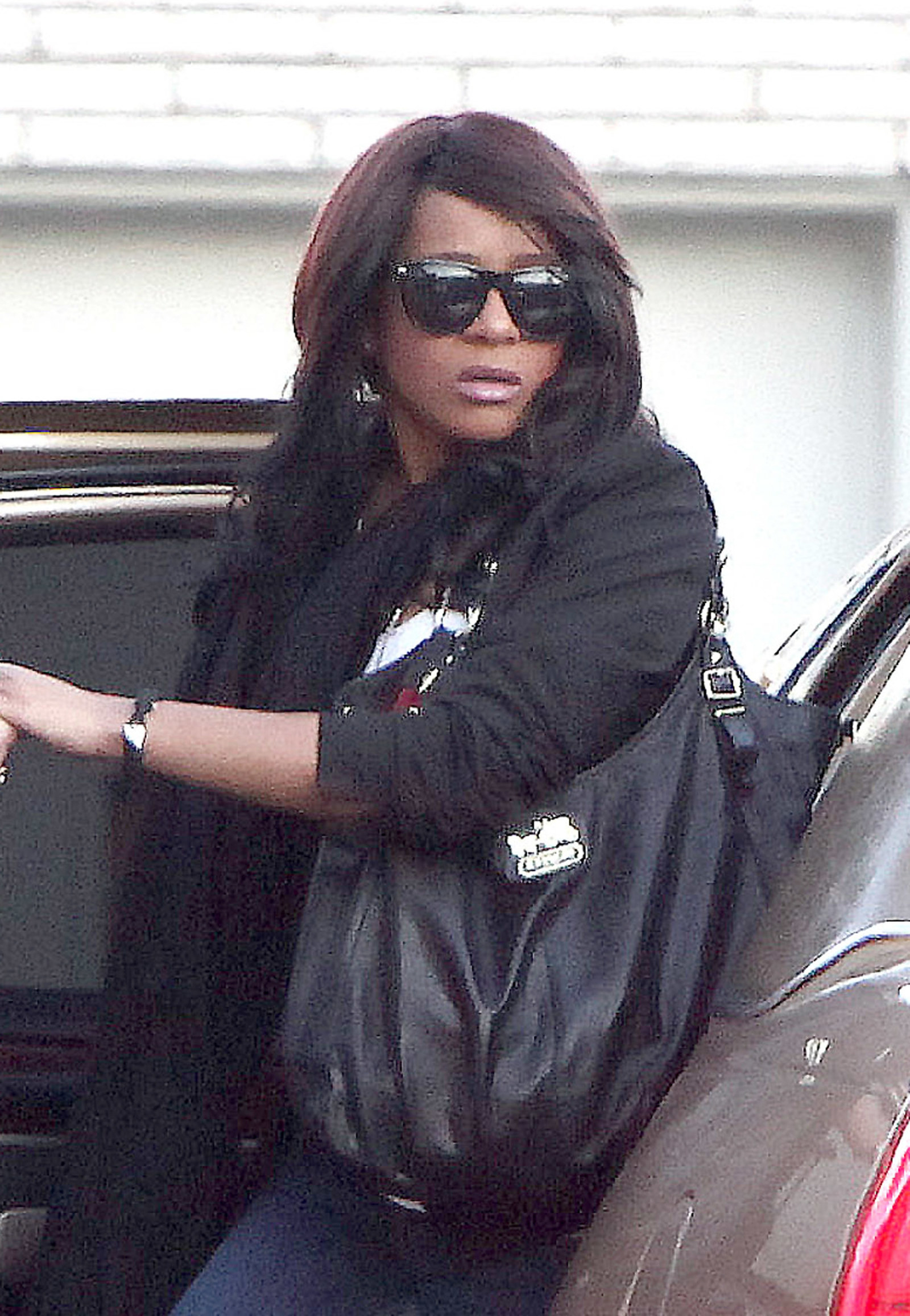 There will be fans who feel like certain parts of Houston's life — or her death — get short shrift. Macdonald knows that: "I had a load of material about Whitney's death, and what happened to her. The film about Whitney's death is about her death, it's not about Whitney. Bobbi Kristina — that's a whole other film as well. So I only see her through Whitney's eyes, as it were." (Bobbi Kristina died at age 22 in 2015, after also being found unconscious in a bathtub, due to intoxication)
It was Whitney's neglectful, irresponsible treatment of Bobbi Kristina — some of which is in Whitney — that Macdonald found especially challenging. "You can have a lot of sympathy for somebody when you know what she's gone through. But you can't forgive that," he said. "Those moments are really tough to watch, and then I think make it very hard to continue loving Whitney at some times. It's very challenging for you as a filmmaker. You've got to love your subject, and those were the moments your love was most tested."
Whitney has been a two-year exploration that has now come to a close. "It was a frustrating journey, but there was something about Whitney and the enigma of her that's just intriguing," Macdonald said. "And I think that's one of the reasons people are still talking about her and still fascinated by her — because there is this sort of void that you're trying to understand, and give shape to. I don't know if in the end we did. But that's certainly what we were trying to do.
"I understood the reason why she's so difficult to get to know is because she didn't know herself."