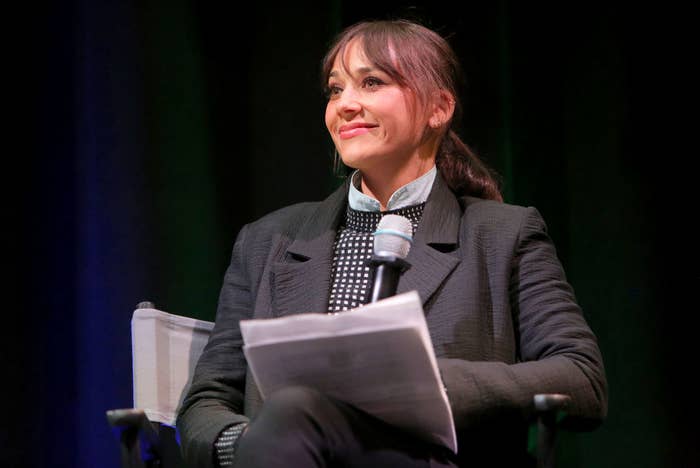 Rashida Jones has been involved with Time's Up since October, before the organization — formed during the cathartic, chaotic aftermath of the Harvey Weinstein sexual assault and harassment investigations — even had a name.
In its early days, the group wanted to focus on practical ways to effect change, she said, like forming the legal defense fund and coordinating the activism that eventually was on display at the Golden Globes. "Everybody just kind of raised their hand and took a job," she told BuzzFeed News. "It was such a new structure. It was a little bit like how you would handle a bake sale at the beginning."

Jones volunteered to direct a PSA about sexual harassment in the workplace. In these past months, we've seen "extreme versions come to light," she said, but less about what people "suffer day to day with these nuances and microaggressions, which we may not have the language to defend ourselves against." It's not specific to the entertainment industry, or any particular business. They wanted to make something, she said, that was "not ultra didactic, not going to be necessarily just for women, something that could travel on the internet, something that's filled with facts, and hopefully a little bit entertaining that could help educate people a tiny bit."
The model for the PSA in its simplicity and clarity was Blue Seat Studios' 2015 "Tea Consent" video, which went viral in 2015 and explained sexual consent in terms of offering someone a cup of tea. Here's an example of its style: "You say, 'Hey, would you like a cup of tea?' And they go, 'Oh my god, fuck yes, I would fuckin' love a cup of tea! Thank you!' Then you know they want a cup of tea." And so on.
To come up with the look of the animation as well as the script, Jones went back and forth with Blue Seat's Rachel Brian, who wrote it and whose company animated it. They relied on legal language about workplace sexual harassment, and tried to illustrate the effects of power dynamics in particular — the format is an FAQ with four questions: about touching people at work, making comments about a coworker's appearance, dating at work, and witnessing other people's bad behavior.
"There's been a lot of discussion about whether that's even fair to link someone pinching an ass or something off-color at work to an actual assault," Jones said. "I think a lot of people struggle with the connection, because they think it's dramatic to connect the two. So the PSA is intended to explain that there are these nuanced dynamics that are happening when there's a power imbalance."
Jones and the group felt the PSA should engage men. "It's been a tough conversation to include men in, because I think there are a lot of things women feel men have not understood up until now, and they don't feel like it's their job to educate them," she said. Having the narrator be a man, she thought, was a good place to start. She's known Donald Glover for years, and he had told her he wanted to help; she asked him to be the narrator, and he "very graciously" said yes, she said.
"I really respect his ability to be a part of and criticize culture at the same time — I think it's a really hard balance to strike," Jones said. "And also to make really good shit! His music is great, his TV show is so innovative — he's got that balance that very few artists do, where he's able to be true to himself and be honest and make it feel fresh. But also to say something and have people listen."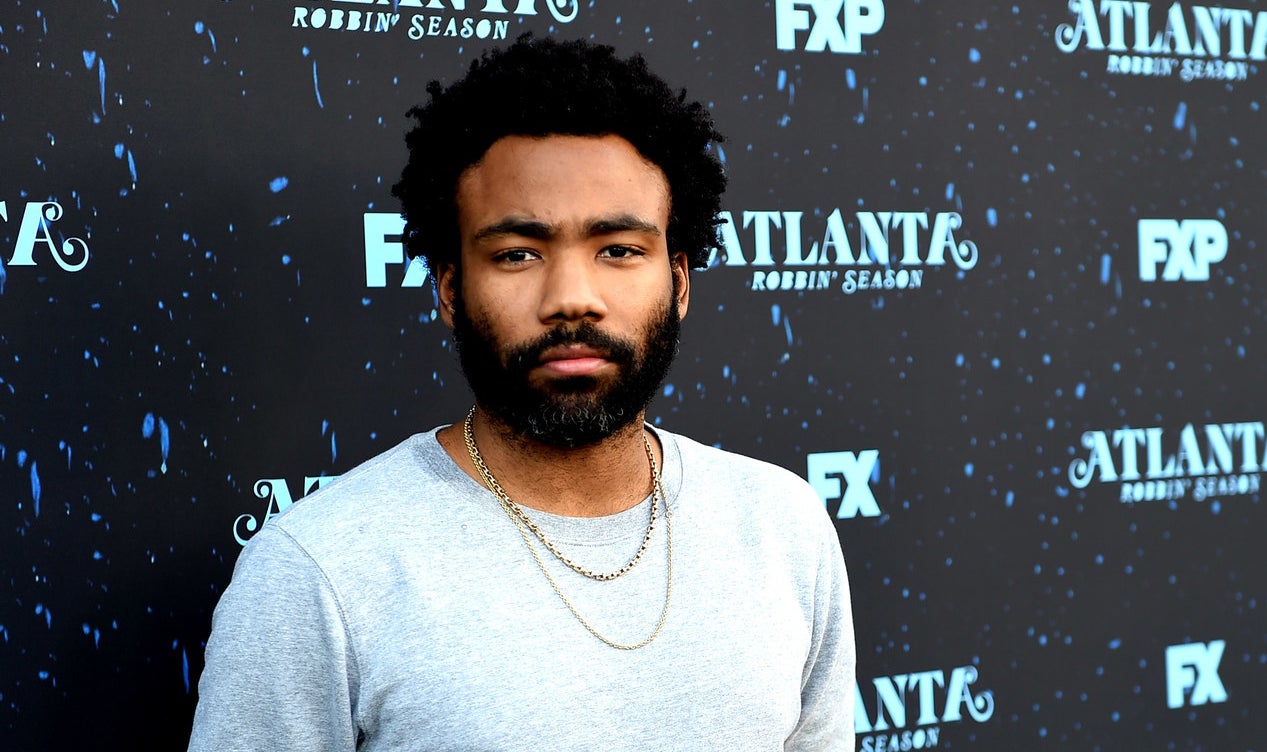 They recorded the narration over the course of a few sessions. "He brings this kind of cool, laid-back energy to it," she said, "which I think is good, because I think all of us have kind of preach fatigue. There's a lot of shit going on in the world, and there are a lot of things that need to be fixed and dealt with, and it's increasingly harder to hear all that at the same time."
As for the larger mission of Time's Up, Jones said: "We didn't want to be a group of Hollywood bubble people who don't understand the larger issues. For me, it's always been until the most marginalized person is taken care of and feels safe and has protections, then nobody's done a good job. Intersectionality, including other industries — all these things are incredibly important to us, so all the language, hopefully, will feel inclusive of people who have in the past felt left out of these conversations."
Jones hopes the PSA cuts through the punishing news cycle to spark conversations, raise awareness, and lead people to seek more information about their own workplace's policies. It's time to get granular and specific about how we want to function going forward. "Because I think everybody's at a bit of a loss now," she said. "This was a really important, explosive time, where so much happened. There was this giant sea change, which is great. It had to happen. But now we have to get to the nitty-gritty of what we want our world to look like in 20 years."
"This is not a mandate; we're not telling people how to live their lives," she continued. "This is really just to incite self-reflection and for people to look at the way they behave in their workplaces."
No mandates at all? What about this?
"That one is a mandate!" said Jones with a laugh.

Watch the full PSA here.
Time's Up / Blue Seat Studios