In the series finale of The Jinx, HBO's six-part documentary examining the life and (probable) crimes of Robert Durst, filmmaker Andrew Jarecki confronted Durst with the seemingly smoking gun evidence that he had killed his best friend, Susan Berman, in Los Angeles in 2000: an envelope in which he misspelled "Beverley."
To Jarecki, Durst denied that he had sent the letter with the same misspelling to the Beverly Hills police days after her death, indicating that there was a "cadaver" at her address. "No, I didn't write the 'cadaver' note," Durst told Jarecki. "Block letters are block letters."
But after the interview ended, Durst went into a bathroom, still wearing a microphone. And here is what he said.
"There it is. You're caught. You're right, of course. But, you can't imagine. Arrest him. I don't know what's in the house. Oh, I want this. What a disaster. He was right. I was wrong. And the burping. I'm having difficulty with the question. What the hell did I do? Killed them all, of course."
The Jinx finale aired a day after Durst, 71, was arrested in New Orleans in connection to Berman's murder. In a statement issued to the Los Angeles Times, the LAPD said, "As a result of investigative leads and additional evidence that has come to light in the past year, investigators have identified Robert Durst as the person responsible for Ms. Berman's death."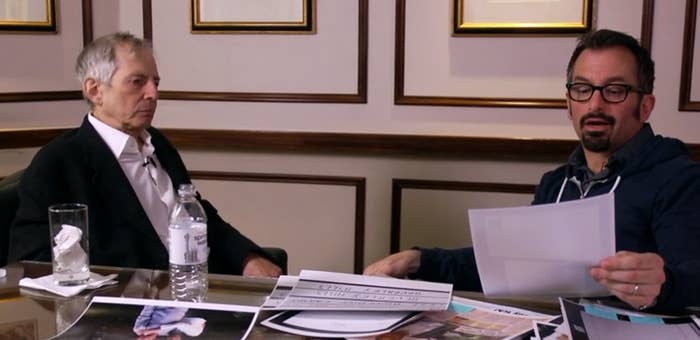 Jarecki, having made the 2010 narrative feature All Good Things starring Ryan Gosling, which presented a thinly veiled version of Durst's story, found himself the unlikely recipient of Durst's attention after the film came out. Durst offered Jarecki, who also directed the documentary Capturing the Friedmans, a sitdown interview with no restrictions.
The Jinx, which premiered in February, offered a stylized presentation of Durst's life. Born into a wealthy real estate family in New York, Durst was a suspect in the 1982 disappearance of his wife, Kathleen. But as The Jinx showed, the NYPD did not really examine him as her potential killer, though her family and friends were convinced he had murdered her. Kathleen Durst's body has never been found.
Berman was killed around Christmas of 2000. She had been Durst's best friend, and served as his de facto spokesperson after Kathleen's disappearance. The Jinx posited that Berman, who had fallen on hard times, was possibly blackmailing Durst after there was renewed interest in Kathleen's case. According to the documentary and a Los Angeles Times story from January 2001, the police were about to interview Berman at the time her body was found.
As The Jinx revealed, Durst's wealth and the power of his family has almost certainly played a significant role in his freedom. New York detectives involved in Kathleen's case never seriously considered that Durst might have killed Kathleen at the time, and the local media parroted every story Durst told them about the night of her disappearance — most significantly, that she had left Durst at their home in South Salem, New York, and gone to their Manhattan apartment. According to The Jinx, there is no evidence of that other than Durst's unreliable word.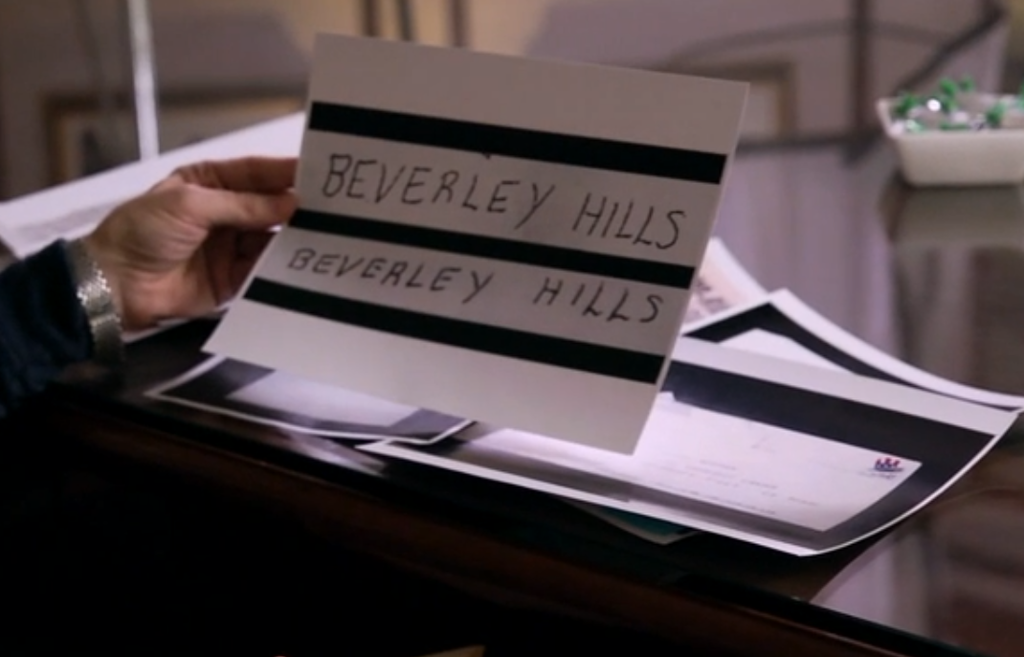 But never has Durst's money played a more important role than in the case of Morris Black, the Galveston, Texas, man whom Durst does admit he killed — but said it was self-defense, a theory the Texas jury believed when it was presented to them by Durst's lawyers. In the first episode of The Jinx, Durst added up the cost of his multimillion dollar defense. It worked. Despite the fact that Durst had carved up Black's body and tried unsuccessfully to sink it in garbage bags in the water.
Some ethicists and critics have already questioned aspects of The Jinx, from its use of reenactments to its decision in an earlier episode to show Durst, while still wearing a microphone during a break from filming, seemingly rehearsing his own story to himself. Those criticisms will likely be doubled by the documentary series' final moments. BuzzFeed News reached out to representatives from HBO about when the final interview with Durst took place, and when Jarecki told the Los Angeles Police Department about the envelope. HBO did not immediately respond to those questions.
With all of the boundaries Durst has tested, and all the luck he has had despite thinking of himself as a "jinx" — the title comes from his explanation for why he never wanted to be a parent, and had forced Kathleen Durst to get an abortion — Durst's desire to open himself up to Jarecki's questions might be the biggest mystery of all. Jarecki and his group — also led by Marc Smerling, The Jinx's producer and cinematographer — were able to mount a particular, credible case against Durst in the Berman murder by not only discovering the envelope, but by tracing a possible route for him around the time of her death from Northern California (where he was) to Los Angeles.
It may be that Durst has finally boxed himself in. Or, of course, he could once again find a way to live as a free man, a jinx only in his mind.