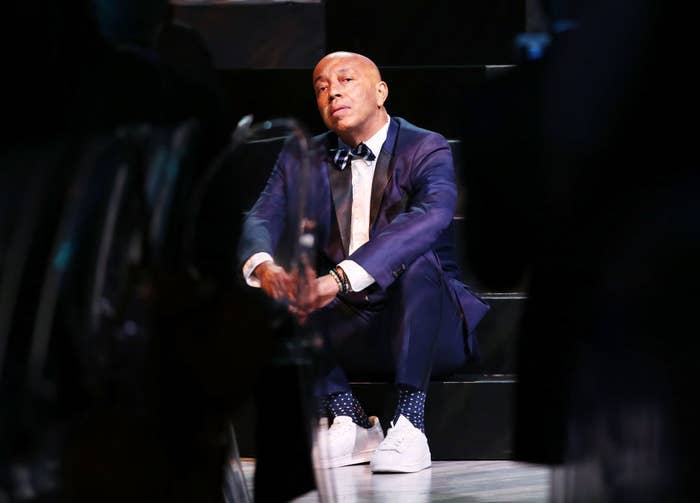 On Nov. 10 of last year, when the larger reckoning on sexual harassment and assault set off by the October Harvey Weinstein investigations was a little more than a month old, Russell Simmons called a mandatory staff meeting at Tantris, his opulent yoga studio in Los Angeles.
BuzzFeed News has obtained a recording of the meeting. In it, Simmons says that in 2001 a woman had made false allegations against him and his close friend, director Brett Ratner. Simmons disparages the unnamed woman, whose story had been resurfaced by Variety the day before (and was then expanded upon by the Los Angeles Times). "She went to the police, and the police laughed it off because she'd been there multiple times for multiple celebrities and made a lot of money doing so," Simmons tells a roomful of about 50 people, according to someone who attended. "Report, then lawsuit" is how he describes her pattern in the recording.
Simmons also called himself "vulnerable" to accusations, and possibly "collateral damage" amid the gathering storm of sexual assault allegations that were sweeping the entertainment industry. He simultaneously paid lip service to supporting the then-nascent #MeToo movement.
Simmons addressed his employees before rape accusations against him by multiple women — in stories in the Los Angeles Times, the New York Times, the Hollywood Reporter, and Variety (as recently as last week) — were made public. When Simmons called the meeting at Tantris, the first major story accusing him of sexual assault — published in the Los Angeles Times on Nov. 19 — was still more than a week away. He ended up stepping down from his businesses at the end of November. And BuzzFeed News learned this week that Tantris will permanently close on July 30.
Mike Sitrick, a representative for Simmons, sent a statement to BuzzFeed News that repeated Simmons' past denials: "I vehemently deny all the allegations made against me. They have shocked me to my core as I have never been abusive or violent in any way in my relations with women. I have submitted myself to multiple lie detector tests. I denied forced sex and sexual harassment allegations brought against me in each test; I also answered no to the question, 'Have you ever physically forced any woman to have sexual intercourse?' I passed all of the lie detector tests."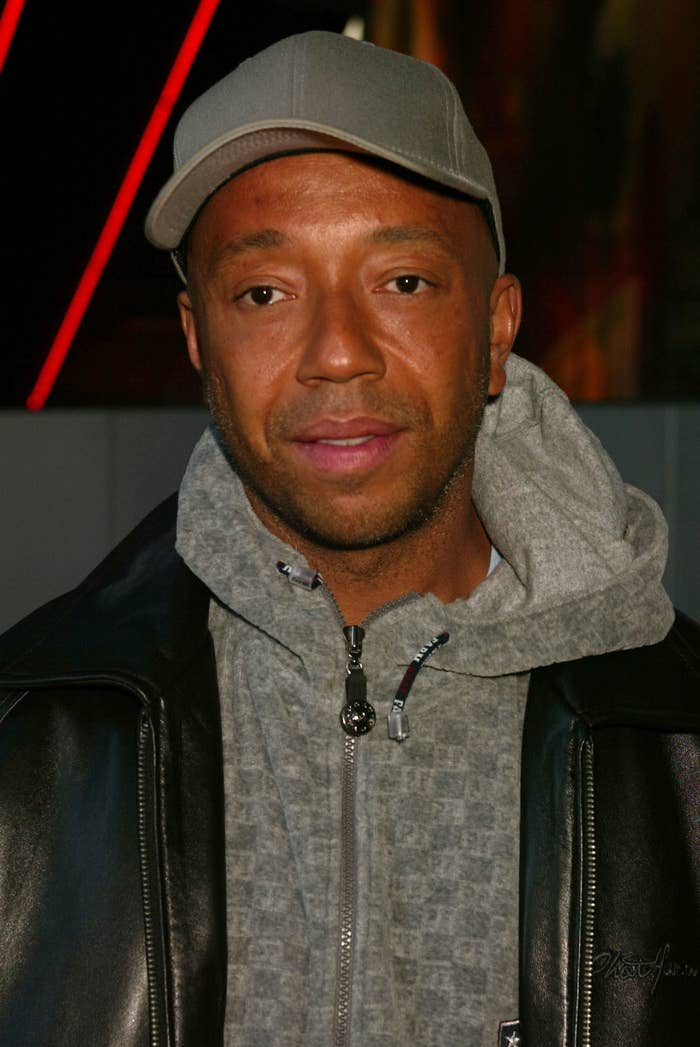 Before his downfall, the 60-year-old Simmons, a giant of the music world, also found success in film production, fashion, self-help books, philanthropy, and as an espouser of Transcendental Meditation and yoga. In November 2016, he opened Tantris, an 8,000-square-foot space on Sunset Boulevard in West Hollywood, and its amenities — "pH-balanced showers, valet parking, a juice bar" — were written about in the New York Times.
A year later, he would face headlines of a very different sort.
According to a Tantris employee, who signed a nondisclosure agreement upon being hired at the studio and therefore asked to remain anonymous, Simmons arrived late to the staff meeting he had called, and seemed flustered when he got there. "I'm trying to get my bearings straight," he says near the beginning of the recording.
Simmons goes on to say that there was an article in the LA Times that day that he wanted to talk about, one about a "relationship with a friend I've had since he was a child, pretty much an adopted child: Brett Ratner." Earlier in the month, Ratner had been the subject of another LA Times investigation in which six women had accused him of sexual assault or harassment. "You might have seen him in the news lately," Simmons says to Tantris staffers. (Ratner's attorney did not respond to a request for a comment; Ratner has previously denied all allegations of harassment and assault.)
Simmons said that 16 years earlier, he and Ratner "got in some trouble with some girl — and she went to the police."
"So she did this to us," Simmons said. "So it became news: Russell Simmons and Brett." He also expressed surprise that only one story about the two of them had come out: "My name appeared only once — which, I was shocked, because I was always next to him." (Ratner and Simmons would indeed be linked in the Nov. 19 Los Angeles Times investigation.)
Lt. Elisabeth Albanese at the Beverly Hills Police Department confirmed to BuzzFeed News that on Nov. 3, 2001, a 29-year-old woman had filed a crime report about the men. In the report, according to Albanese, "The female alleged that she was held against her will and unlawfully touched by two adult males. No physical injuries were reported. No weapons were used. No property loss was reported." Simmons and Ratner were then investigated for sexual battery, but ultimately the Los Angeles district attorney's office decided not to file charges. Neither of them was arrested.
Simmons told the Tantris staff at the meeting he thought the report had come out because Ratner had claimed to be "squeaky clean, and it was kind of not true."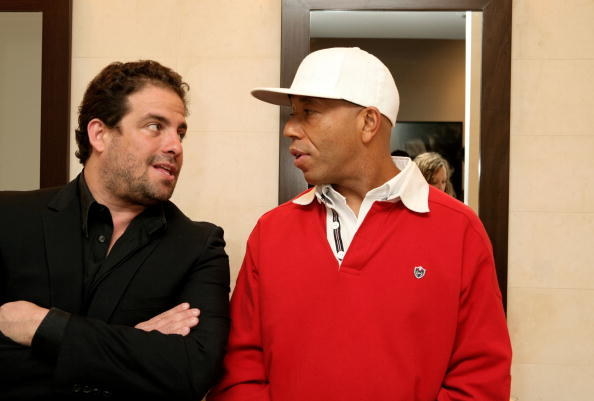 In the recording, Simmons then goes on to say that while he doesn't like to "defend the male side," he thinks that "some of the accusations that are being made have to do with money and power." Speaking quickly, Simmons then says: "Some! A very small number," only to add this anecdote: "Unless you listen to a man in the locker room here at Tantris, and he works in the industry — he thinks it's a total witch hunt."
"But it's not," Simmons continues. "This is a moment for women to be empowered. And what they're doing, there might be some collateral damage. And my response is, if I'm a little bit of collateral damage, it's good for my daughters to grow up in a world where this kind of unequal treatment that women have had since the beginning of, since long before — almost forever."
An LA Times story from December about Simmons reported that Tantris's former general manager said that "Simmons used his position as the studio's owner to pursue women," including a teacher who was uncomfortable because of Simmons' "alleged harassment."
The Tantris employee who gave BuzzFeed News the recording said Simmons treated the studio like a "harem." "He was often plucking girls from classes and flirting with them," the person said.
Through Sitrick, Simmons responded to this characterization: "While I brought many people to the studio, I deny using it as a 'harem.' In fact, I was careful not to date any teachers, employees or students I met at the studio."
Toward the end of the recording, Simmons wonders about the future. "So I don't know what else might come. Because I have a long history, and people are now going after powerful men," he says. "I know lots of people in law offices right now settling cases. Illegal cases, wrong cases, wrongful accusations."
"Who knows what someone will say?" Simmons continues. "Hopefully, I've made friends with everybody I've ever spent time with. Every girlfriend I've ever had is my friend today. That I can think of!"
The Tantris employee told BuzzFeed News that "the consensus was that his meeting did the opposite of what it intended."