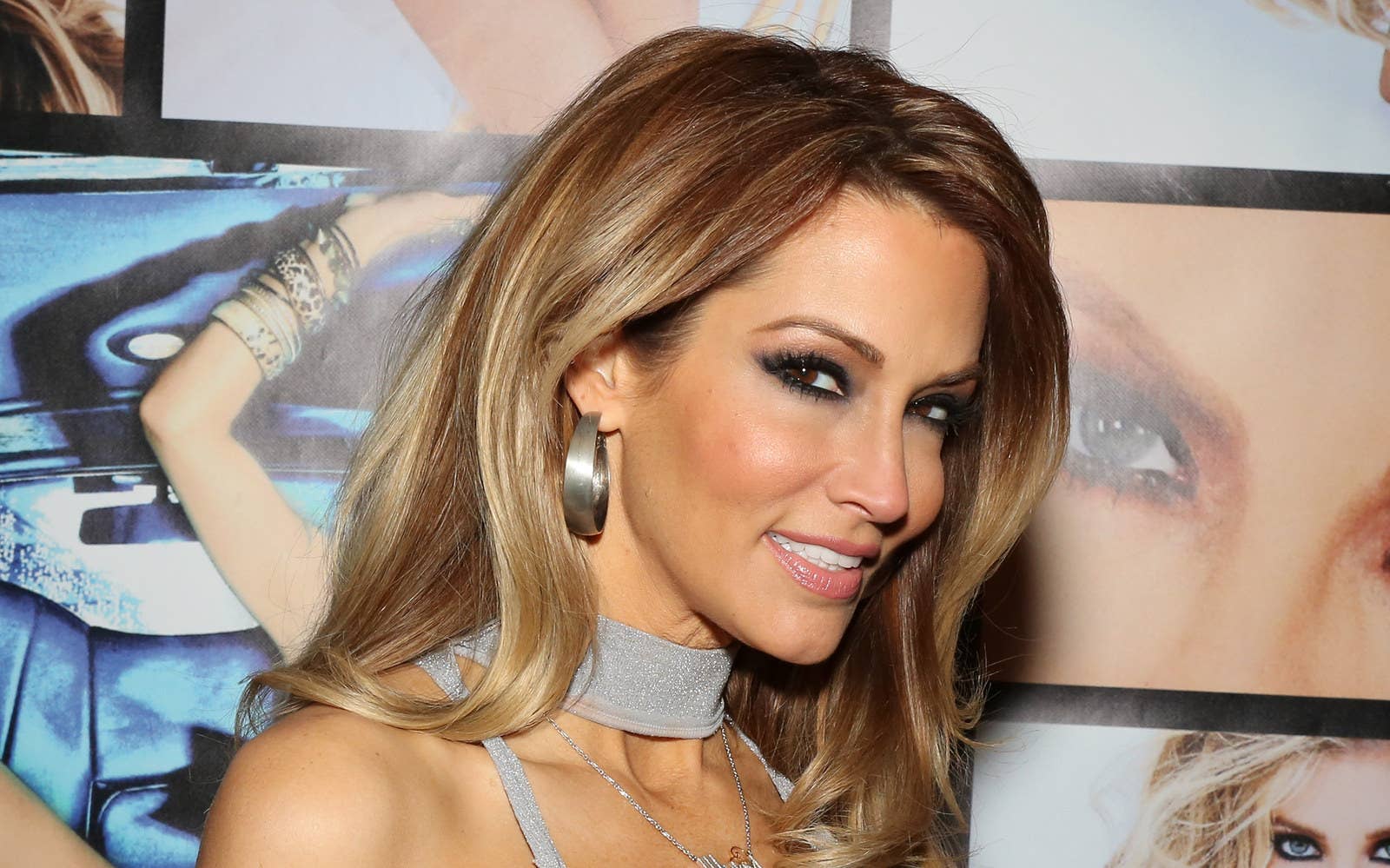 On a recent Friday night — during which El Niño's cold winds whipped through downtown Los Angeles — porn star Jessica Drake stood naked in the middle of the manager's office at Spearmint Rhino, an upscale strip club. Drake was multitasking: She was scribbling her introduction for the club's DJ to read before her 11 p.m. performance as she also tried to change into her costume. Peacock feathers were in abundance. "Normally, I'm more organized," Drake told me as she rushed, eventually handing the DJ the piece of paper with her bio, along with her iPad, which contained the five-song playlist she would soon strip to.
"I get naked really fast," Drake said to him. "When I get naked, give me lower lights. Because I tend to get on people, and I want it to be a little intimate."
She then turned to her friend Ashley, who was there to assist her for the night. After she danced onstage, Drake would be taking pictures with fans ($20) and also doing private lap dances: a half hour would cost $500; an hour, $1000. She had a bag where Ashley could put the money from the stage, as well as a pen for detecting counterfeit bills.
In the manager's office, we had been talking about Drake's pornography origin story, the state of the business, as well as sexual education, sexual consent, and the recent rape accusations against porn actor James Deen, whom she has worked with and knows. The room had mostly been a quiet setting — though a dancer did wander in at one point looking for scissors so she could cut her tampon string. When Drake saw my surprised face, she laughed and said, "That's what really goes on in dressing rooms." There was more to discuss, but it wasn't going to happen at Spearmint Rhino. We agreed to meet in a few days, and I said I would see her downstairs.
Drake, 41, has performed in more than 200 adult films and has won every award the porn industry has to offer. She has had a contract since 2003 with Wicked Pictures, one of the last remaining higher-budget, plot-driven, old-school studios, where, as Frank Rich wrote 15 years ago in the New York Times, the female performers "are promoted like bygone MGM contract players." That was the industry's heyday; things have changed, precipitously — piracy, amateur porn, and a profusion of replaceable bodies, often willing to star in free garbage, have decimated the business. But still, for Wicked, Drake stars in six or seven movies a year, plus some additional scenes, and she writes and directs three or four hardcore educational movies branded Jessica Drake's Guide to Wicked Sex. (Female ejaculation, BDSM, and anal sex have been among her subjects so far.)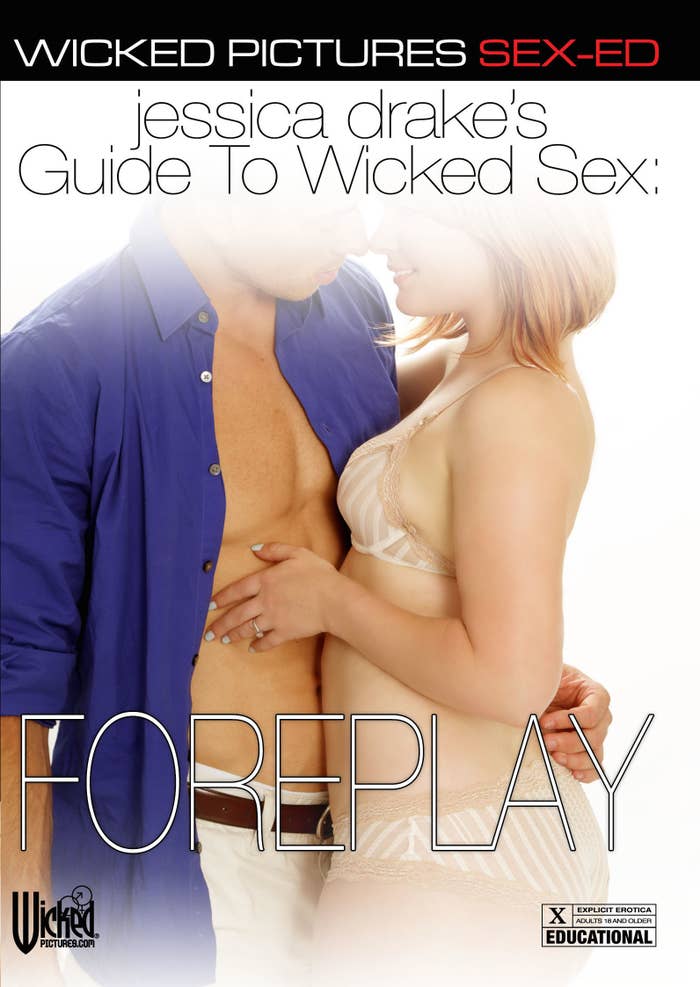 Foreplay, released in October, was her most recent sex education movie. Wicked's press release for it cited California governor Jerry Brown's recent legislation that the state's high school students must take a mandatory sex ed class in which they will be taught the "yes means yes" rules of affirmative consent. Drake was inspired to incorporate teaching consent into her recent work, she said, by the case of the blackout-drunk gang rape carried out in 2012 by high school students in Steubenville, Ohio. "When you really break it down to the simplicity of what those kids thought was going on at that time — and as adults we know how erroneous that is — that was nothing to them," Drake said.
Consent — and its dark converse, sexual assault — have become cultural and political flashpoints everywhere from the ongoing Bill Cosby conflagration to college campuses to Netflix's Jessica Jones. And Drake's goal is to try to teach people how to incorporate it into sex, erasing awkwardness and perceived bureaucracy. It's the same message she spreads during her frequent speaking gigs at colleges. "They think it turns a spontaneous act into something that is no longer sexy," she said. "My definition of sex is not necessarily penis and vagina sex — but just the sex act, being intimate with someone. You negotiate as you go along, so you check in with them. And that can be as easy as: Do you like this? Does this feel good? Are you into this? How are you doing?"
Drake's teachings on these matters were only meant to be for consumers: She did not intend to end up speaking out about her own industry and rape. Yet the multiple allegations of sexual assault against James Deen — made first on Twitter on Nov. 28 by his ex-girlfriend Stoya, and then in the following days by more women, have put Drake's public message (and her personal beliefs) squarely into the fray. The accusations against Deen — which he has strenuously denied — have run the gamut: from Stoya's accusation of rape, which she said happened in their private life; to alleged violent on-camera assaults (Amber Rayne, Kora Peters, Holly Jee); to on-set, but off-camera, alleged attacks (Tori Lux, Ashley Fires, Nicki Blue). (Deen's representative would not comment for this story.)
It's been years since pornography has been considered the antithesis of feminism. Vocal voices within porn, other types of sex workers, and academics alike have worked to explore and highlight the genre's complicated — and sometimes radical — gender dynamics. Nevertheless, porn's mainstream stars aren't known for their politics (unless those politics are libertarian, which is probably the belief system of choice in the industry). That may be why James Deen could have been mythologized by the mainstream media (and by some young female fans) for being a feminist in the first place, despite his own declarations to the contrary. If adult movies leave no mystery at all to even the most extreme acts of sex, showing us everything, their stars are still only projections.
Knowing that, Drake used to be judicious about what she said, always wanting to come off as "super polished and super thoughtful." She has promoted and defended the adult industry, and has been one of the most articulate advocates in its history. These days, she is more free with her opinions: "I stopped trying to be as perfect with what I said, and just talk."
And so, when the conversation at Spearmint Rhino first turned to Deen, Drake said: "Do you see the elephant in this room? It's so big."
Drake exhaled deeply, and shook her head. "From a personal level, this has been very confusing. Very upsetting," she began. "I've done a lot of — soul-searching is definitely not the right word, but maybe evaluating? Revisiting? I think I'm not alone when I say that. I think that a lot of people in the business are just floored. I think it's huge."

Drake has known Deen for years, and performed with him once, in a live chat for Wicked. She has done media appearances with him to (unsuccessfully) campaign against Measure B, the Los Angeles County ballot passed in 2012 requiring condom usage in porn. (Drake has worked always using condoms during her career — and Wicked is a condom-only company — but agreed with the industry consensus that the required legislation would deeply damage the business: And she felt that harm was the intention, rather than a concern for performers' health.) She was in the Adult Performer Advocacy Committee — the closest thing porn has to a union — with Deen. (He stepped down after the allegations.) "I wouldn't say that we're friends, but I've definitely been around him a lot," Drake said. (She also knows some of his accusers; Joanna Angel, another Deen ex-girlfriend who has accused him of abuse, is a friend.)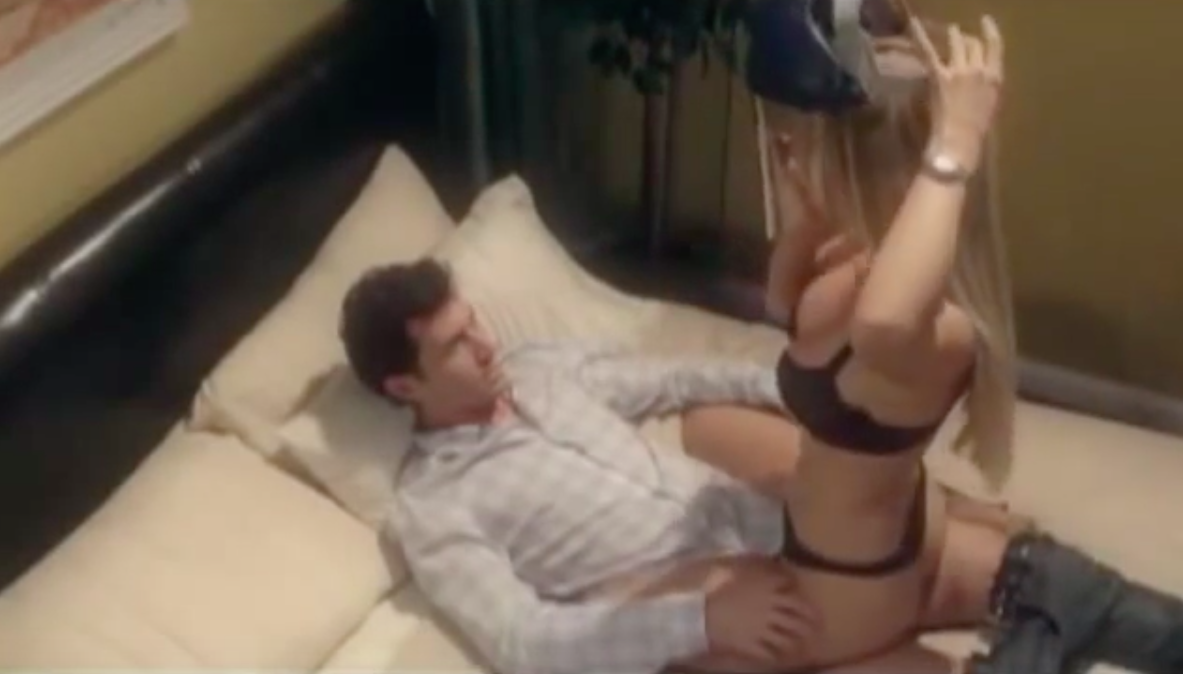 About whether she thinks Deen is guilty, Drake chose her words carefully. Both at the club and in our second conversation, at the opposite of a strip club — a Starbucks in the San Fernando Valley near her home, filled with high school students — Drake shaded her answers toward indicating she believes most of the accusations, but wouldn't say so outright. She had never heard any rumors about him, she said: "And had I heard, I wouldn't have done the projects, the media, I did with him." Would she work with him again? "I would not," she said. "But I had already made that decision before any of this happened. We didn't have chemistry. I tried it." Does she believe the women's stories? "I don't know," she said. "I honestly don't know. But I think we absolutely have to pay attention to what they're saying." What does she think of Deen's explanation to The Daily Beast that Stoya had threatened him, and might have been motivated to accuse him of rape because he was moving in with his current girlfriend? There, Drake was conclusive. "It falls into the same category as What were they wearing? or Were they drunk? To me, that's pretty much the same thing — you insinuate that somebody is mentally unstable, so they weren't raped."
"I have a tendency to believe a victim," she said.
Every time there is a new rape accusation of a public figure, or a horrifying recounting of a sexual assault that also becomes a viral story — both of which happen with frequency these days — it is clear how stuck we are. Disbelievers will ask why the accuser chose to make the claim in [insert nontraditional setting here: Twitter, Facebook, open letter in the New York Times, press conference, etc.] instead of going to the police. They might say that accused people are innocent until proven guilty; they might call a loud accusation a "witch hunt" (blithely ignoring the gendered origins of that phrase). All of these things have happened in the Deen mayhem, revealing once again that we can't wrap our heads around complicated ideas — that sex workers may not want to become involved with a police investigation; that social media or other loud, communal declarations may now be the primary way for people who feel wronged to get some measure of justice; and that an accuser might have an embittered or base reason to come forward and also may have been raped.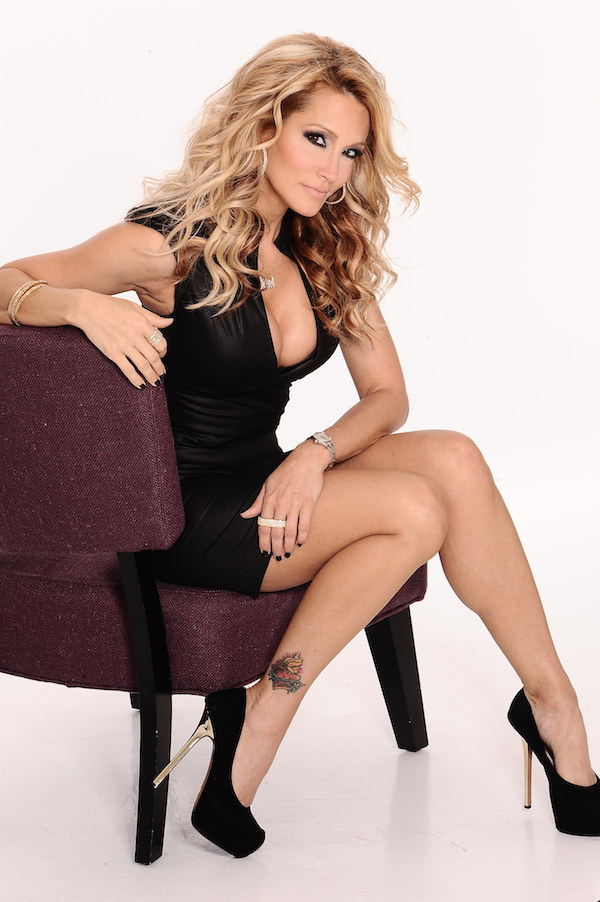 "I think we spend a lot of our time as sex workers justifying what we do, and defending what we do," Drake said. "And then when there are crimes against us as a whole, we're reluctant to come forward because we asked for it because we're sex workers. I think that maybe Stoya, it's only speculation — but maybe she just finally had her fill."
Drake said that for porn, "an industry that's been under scrutiny," the Deen accusations have been a watershed moment. "I think about this situation every day. Every day," she said. "And I have people asking me what I think — 9 times out of 10, I'm like, I don't know what to think." She's unfollowed people on Facebook; she's had arguments with colleagues. If the adult business had made progress in recent years with its public image, Drake said, "I feel like not only has this undone that, but it's done more damage than what there was in the first place."
The only good development that has sprung from the allegations, Drake said, is how quickly Deen was disavowed by Kink — the San Francisco BDSM production company where two of the alleged assaults took place — and Evil Angel, another studio that had worked with Deen in the past.
John Stagliano, the owner of Evil Angel, wrote a long email to BuzzFeed News' Nitasha Tiku about his thoughts on protections for women on set, and the Deen allegations. About Deen, Stagliano wrote: "I never saw or heard an actress complain about him. He is a talented performer. But given the number and severity of stories about his bad behavior, and what I know about many of these people personally, I tend to believe the women, so I choose not to sell his movies or any new movies created with him involved."
If nothing else, porn's immediate shunning of Deen stood in stark contrast to mainstream Hollywood's flinching, delayed, and often forgiving (or at least forgetting) treatment of accused rapists such as Woody Allen, Roman Polanski, and, for many years, Bill Cosby.
"I think that surprised everyone, that we came down on the situation as fast as we did," Drake said. "I think maybe we weren't expected to do what we've done, but for us, being the regularly self-policing, regulating industry that we are, there was no other option. Period. At all."
As far as Deen's future career, Drake said: "Shit. If I only had a crystal ball. I don't think anybody knows."
"I'm afraid," she added, "that eventually people are just going to forget about it."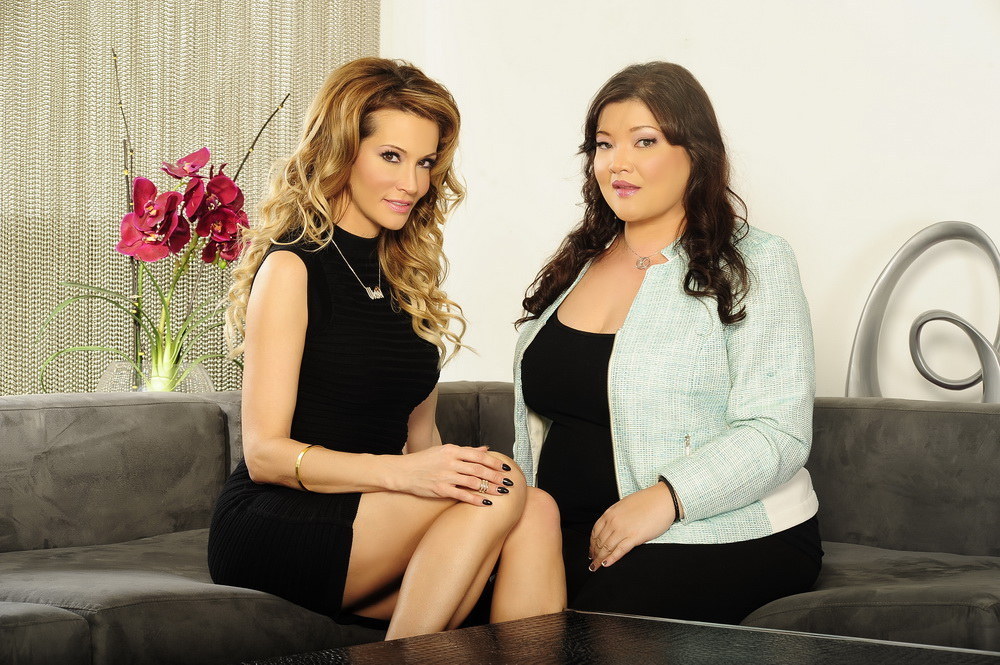 Drake has seen a lot at this point. She was born in Alexandria, Louisiana, and grew up in San Antonio and then El Paso, Texas. While in college, she stripped at a club that had guest feature dancers. "I'd be like, Oh wow, I want to do that," she said. There, she met some photographers who were in the adult business. She began slowly, traveling to Los Angeles to dance. ("I tried out some clubs here in California," she said with a laugh. "One called Bob's Classy Lady, back in the day. There were no ladies, nor was it classy!") Her friends took her to a porn set, one featuring her favorite star, Jill Kelly — Drake acted as the "condom and lube girl" for the day. "I was like, That's Jill Kelly, and she's having sex right next to me! My mind was blown." Still, Drake waited, and she was 24 when she first had sex on camera.

"I saw an opportunity to make a career — have an actual career, with a long-term plan. I saw the opportunity for money, of course," she said. "It was more cohesive back then; it was smaller, the talent pool was smaller. The performers all had star mentality of some sort. And they really strived to be that celebrity figure. Now we don't have that as much."
"There's a lot of girls in and out — they want to get in to make a ton of money, then they want to get out," Drake continued. "And they're doing it without the understanding that it really sticks with you. So if you're going to make up your mind to do this, you have to make sure it's what you really want to do. Because once you do it, especially now..." The consequences go unsaid.
And no one in the porn industry is making a ton of money these days, anyway. I asked Drake whether she worries about her finances — stumbling through the question, deeming it "invasive," and then laughing and feeling ridiculous after realizing that we had done nothing but talk about sex for hours. But yes, she does. In fact: "Yes. Yes, yes, yes, yes. Oh my god, yes! I worry about money."
That's the case even though she has saved money, and has health insurance, and a financial advisor, and owns a house (she lives with her partner Brad Armstrong, a fellow porn actor and director). "But there is such a temporary idea or thought to this industry — not just aging out of my job!" she said. "My income was cut in half between, say, '09 or 2010 to now." She supplements her Wicked contract with dancing, public speaking, workshops, and appearances at adult stores. There are also her merchandising deals — Fleshlight toys, and a RealDoll ($6,749).
Drake said she feels so lucky that she always tells baristas at Starbucks that her name is "Lucky."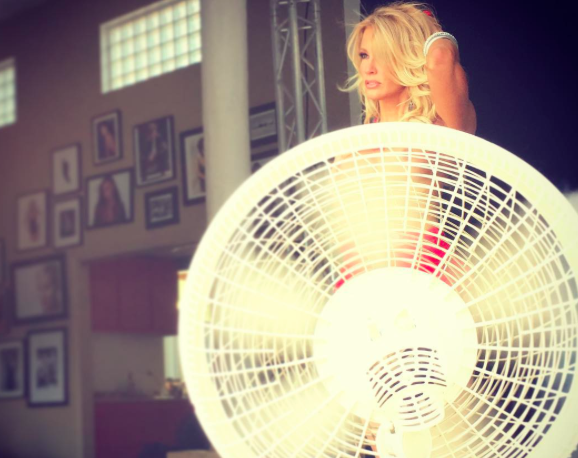 The path forward for the porn industry after its biggest male star has been accused of rape by multiple other porn actors is unclear. As the far-flung, decentralized industry grapples with how to put safeguards for performers in place, Drake knows whom she blames for the larger problems exposed by the Deen allegations: directors who push for different scenes than have been agreed upon ("I have a huge issue with that"); agents who don't care about their clients ("which is all of them, to a certain degree"); and poor to no communication. "Once we're on set, it's a matter of, if you haven't worked with the person before: You can pull my hair, you can't pull my hair. I like this, I don't like this," she said. "I think it's really important to convey those things. I encourage my performers — they know each other. I always say, 'Who do you have the best chemistry with? Who do you really want to work with, and who do you work with really well?'"

As a director, Drake said she doesn't want "contrived sex," so she tries to break performers of training that might result in a standard adult scene, which she described as "kissing, oral, oral, position, position, cum shot." Once filming begins, though, she only intervenes if it's necessary — which it sometimes is. She said that in her BDSM educational DVD, she had to "rein in" practiced actors in order to point out that it was a beginner's tutorial. It's a fine line, she said: "Because of my personal comfort with rougher sex — me, as a woman — if I recognize it in another woman, and she is engaging in maybe a slightly rougher type of play, when I'm directing a scene that she's performing in, how far do I let that go?" She has also had to remind actors not to take off condoms when shooting softcore scenes for Wicked's broadcasting partners.
The daily professional tasks of adult actors' work are to have lots of and varied sex. Maybe that's all porn consumers want, but the Deen accusations may have forced some to think about the mechanisms (or lack thereof) that are in place behind the scenes to ensure safety for performers.
After all the Deen accusers came forward, Drake ran through every experience she'd had in porn. "Do I feel as if I've ever been talked into something? Or coerced?" she asked herself. "For me, in my heart, it's a resounding no; I did whatever I did because I wanted to at the time."
(She did describe two negative memories she had excavated. One was when she worked with a male co-star she had been warned about. "He wasn't forceful, or violent, or anything like that — he was just a dick," she said. "I just regretted working with him, so I didn't work with him again." In the other case, early in her career, she traveled to Los Angeles from Texas to perform in a scene that was to be her, another woman, and a man — with condoms. When she arrived, the director told her there would be no condoms, and the actor she had agreed to work with wasn't there — and he would perform instead. "I remember listening to him, like, mansplain to me about what was about to happen," Drake said. "And I'm like, Says who? Because the taxi just dropped me off, and I can call another one — and I did." Drake knows, of course, that it's not like she helped anyone but herself in that case. "I'm sure he got some other girl to do it who didn't care," she said.)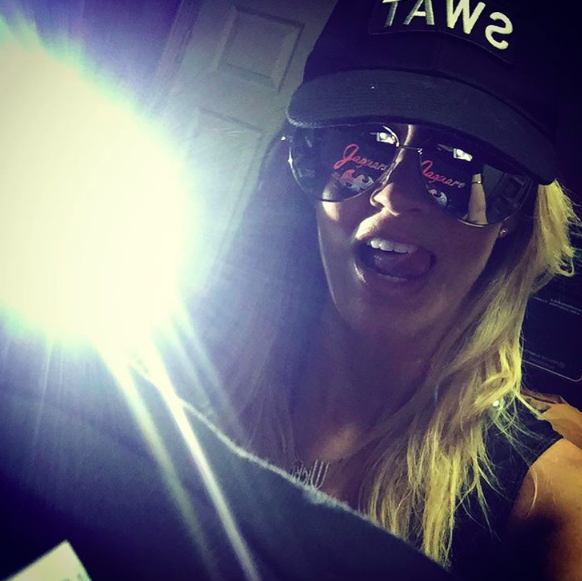 Communication and sex, even when the sex is transactional and performative, can be a tangled combination. Drake knows how to state what she wants, as both an actor and a director, but there is no way that's true of everyone in the business. To make good pornography is complicated, and naturally, boundaries can get hazy. "There is such a gray area as far as acceptability," Drake said. "I choose my partners. So I've agreed to have sex with this person." She will have sex "until the scene is wrapped," even if the camera happens not to be running, or the crew is futzing with a light. "Because I'm not a machine that can just go on and off. I have passion and chemistry, and I'm like, Oh, this is so much fun."
"I've had co-stars come onto me afterwards — I've turned them down. They haven't forced themselves on me," Drake continued. Then, she added: "I have worked with a girl during the day, and absolutely gone out with her that night and had a three-way with that girl. But it wasn't coerced. Everybody would be like, That's inappropriate — not in my job!"
What James Deen has been accused of by a number of women is reprehensible. It is also true that the internal conversations, and even some possible solutions, that the claims have yielded are healthy and necessary. In her more judicious days, Drake wouldn't publicly identify as a feminist —but that's no longer the case. "I was tiptoeing around using the word and was afraid of what people were going to say — and I was afraid of the backlash from feminists that hate porn," she said. "But the bottom line is, I am a feminist. That's all. I won't be apologetic for it. I won't explain it."
She would always, she said, "try to say the right answer that would make the business look better." But with the porn industry currently laid bare, those right answers aren't so obvious at the moment. And ultimately, she just wants to help make the situation better.
"We have shit we need to work on," Drake said. "Everybody has shit they need to work on!"