NBC Chairman On The Ill-Fated Bill Cosby Project: "I'm Glad We're Out From Under That"
Robert Greenblatt, NBC's entertainment chairman, spoke publicly for the first time on Friday about how the network's Bill Cosby sitcom blew up.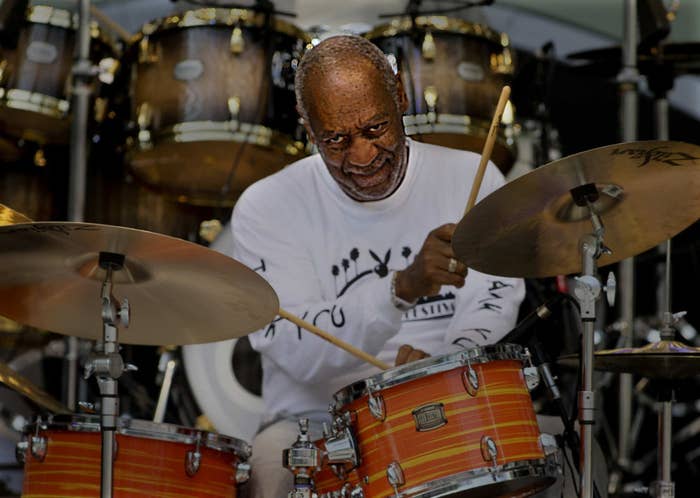 At the semiannual Television Critics Association press tour last summer, NBC's entertainment chairman, Robert Greenblatt, had nothing but praise for Bill Cosby, with whom the network was developing a family sitcom.
Just four months later, NBC killed that project after past sexual assault allegations against Cosby grew to a crescendo in November. On Friday, at the winter TCA gathering, Greenblatt publicly commented for the first time on how the project fell apart.
BuzzFeed News' Jarett Wieselman asked Greenblatt about how he went from thinking in July that the past accusations against Cosby wouldn't be an issue to dropping the comedy in November.
"Yeah, you know, 15 women came out and accused him of doing, you know, what they accused him of," Greenblatt replied. "And while, over the years, we'd heard some of those accusations, and we knew there were a couple of settlements and whatnot, it didn't seem to be the sort of thing that was critical mass. And, you know, when we realized that there seemed to be so much more of it, it wasn't something that we could just go, 'Oh, we're not sure.' I mean, look ... He hasn't been sort of proven guilty of anything, so I don't want to be the one that says, 'Guilty until proven innocent.' But when that many people come out and have similar complaints, it becomes such a tainted situation. You know, there was no way we could move forward with it."
Greenblatt continued, mentioning that Netflix also had to pull its Cosby stand-up special that was meant to air in November, and that TV Land yanked its reruns of The Cosby Show as well. "We were developing a script that we never even got a first draft of," he said. "So it wasn't something that was imminently going forward, or even into production. I guess I can only say I'm glad we're out from under that."
(Given the accusations, Greenblatt's phrasing there may have been poorly chosen.)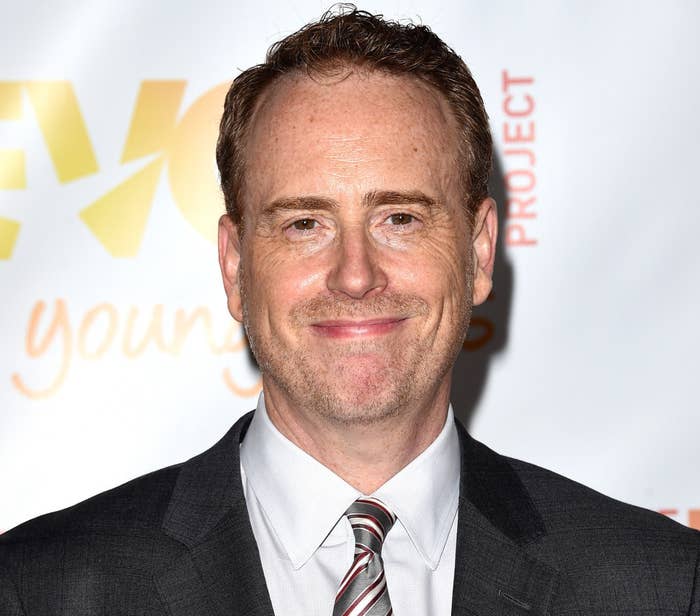 HitFix's Daniel Fienberg asked a follow-up question about how many accusers it takes for something to reach "critical mass."
Greenblatt said, "I guess what just happened two months ago."
Fienberg: "So 15, yes? Two or three, no?"
At that point, their exchange became tense. Greenblatt responded: "You want me to put a number on it? Fifteen, yes. Two, no. Do you really want me to answer that question?"
Fienberg said, "It's a serious question."
"All I can tell you is there's a lot of people who've been in business with Cosby for 25 years, and go ask them the same question. I just answered what I can answer. I didn't think it was a problem until it became critical."
On Friday, Greenblatt's reversal and efforts to distance himself and NBC from Cosby shows how quickly and how far the 77-year-old comedian has fallen. Whether the Cosby downfall represents a new way information spreads through the social web or is specific to this one story remains to seen.
To that point, in a smaller group after the press conference, BuzzFeed News asked Greenblatt about Amazon's forthcoming series with Woody Allen, which was announced this week. Allen's daughter Dylan Farrow has said he raped her when she was 7 years old, an accusation she reiterated in a widely shared letter in the New York Times a year ago.
Was Greenblatt surprised at Amazon's decision to blithely go into business with Allen? He looked uncomfortable when asked the question. "Oh, no, I don't want to comment on Woody Allen," Greenblatt said.