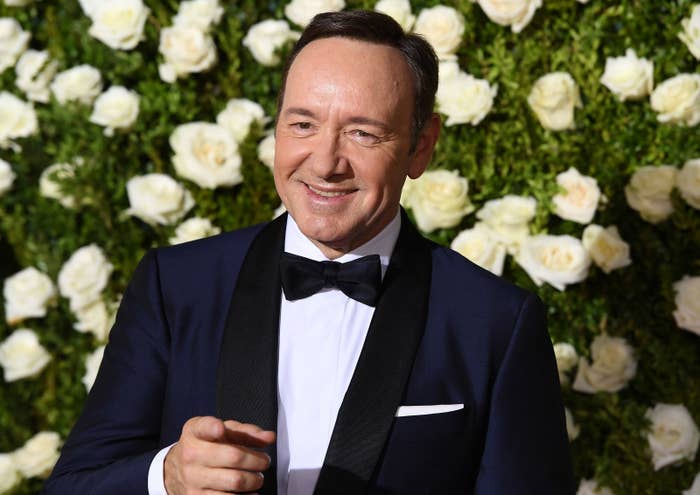 In the wake of multiple allegations of sexual misconduct, a source confirmed to BuzzFeed News on Thursday that CAA, Kevin Spacey's longtime agency, as well as his publicist Staci Wolfe of Polaris, have dropped the actor. The first accusation was from actor Anthony Rapp, who told BuzzFeed News in a story published Sunday that Spacey had made a sexual advance toward him when he was 14 years old.
Since then, a number of other accusers have come forward, including an unnamed artist who told New York magazine Thursday that he and Spacey had a sexual relationship when he was 14 and Spacey was 24. In their last encounter, the man alleged, Spacey attempted to rape him. In an email, Spacey's lawyer told New York that the actor "absolutely denies" the allegations.
Spacey's lawyer did not respond to BuzzFeed News' request for a comment.
Spacey has starred on Netflix's House of Cards since 2013. On Monday, Netflix announced the show's sixth season, which had just begun filming, would be its last. Then on Tuesday, as more allegations began to come out, Netflix and the show's producer, Media Rights Capital, announced they were suspending production "to give us time to review the current situation and to address any concerns of our cast and crew."
BuzzFeed News spoke to a longtime member of the House of Cards crew on Wednesday who said no one is expecting the show to come back. Netflix and MRC did not respond to a request for a comment on the status of the show.