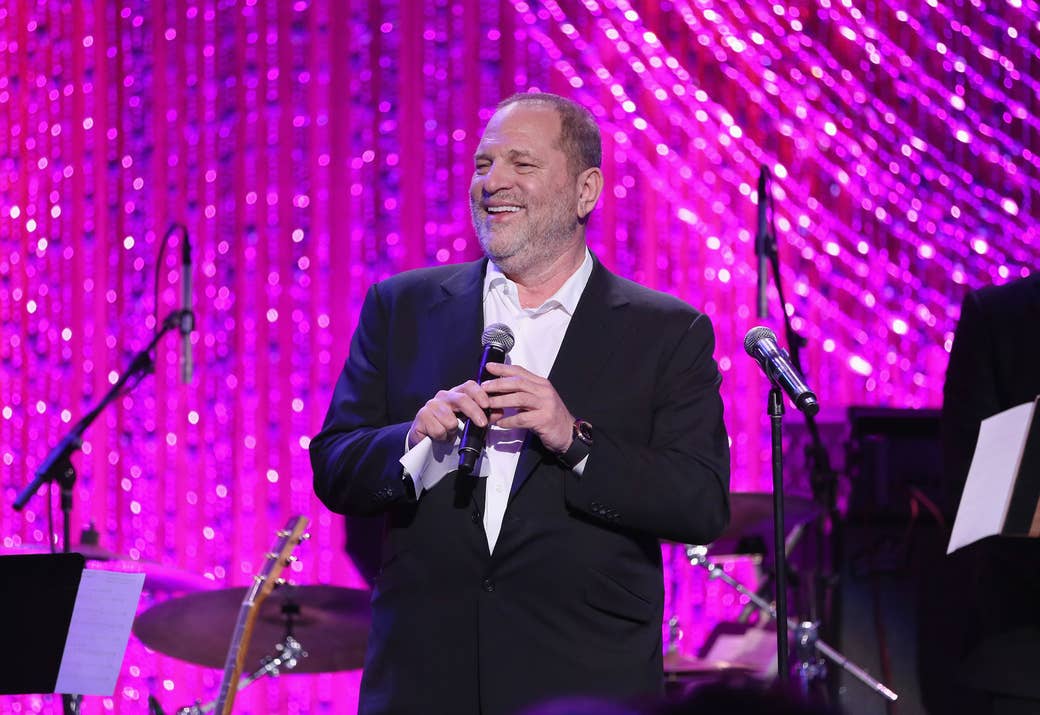 The whisper network has become a scream network, bringing down powerful men in the entertainment industry, elected officials, and journalists. The Reckoning, as it's been called, began with the New York Times' and New Yorker's investigations into Harvey Weinstein at the beginning of October. We've all watched — some with admiration and relief, others with horror and fear they might be next — as women (and some men) have come forward with stories about sexual harassment, abuse, and rape, accusing dozens of wrongdoing. Time magazine's "Person of the Year" piece on "The Silence Breakers" thoughtfully wove together the stories of celebrity whistleblowers (Rose McGowan, Taylor Swift, Selma Blair) with those of women in the hotel, restaurant, tech, and agriculture industries — all with their own #MeToo narratives. As Rebecca Traister wrote in New York magazine, "the anger window is open."

It has been a deluge. And it's been a cataclysm for nearly all of the accused men, who, regardless of whether they have apologized publicly, reacted defensively, or have chosen to stay silent, have largely remained out of sight. For now, these men are correctly interpreting the moment, and the moment is saying No one wants to listen to your side, hear your confession (or worse, explanation), and, perhaps most important, no one even wants to SEE YOUR FACE.
But there is one man who has not read the room. And that man is Harvey Weinstein, whose alleged sexual crimes brought about this avalanche.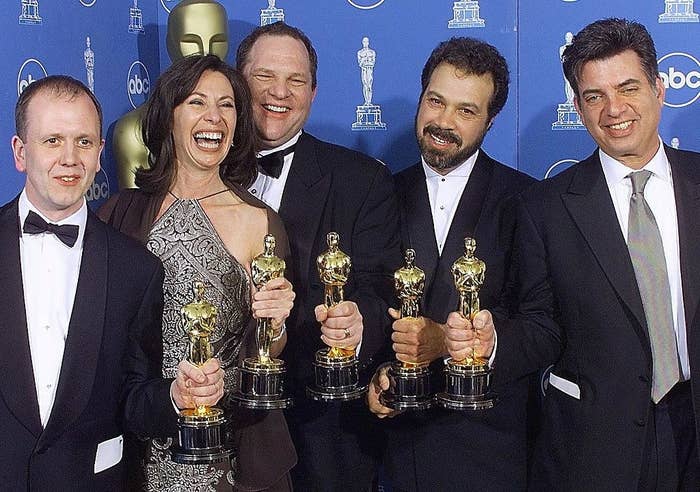 As a powerful studio executive — first at Miramax, then at the Weinstein Company — Weinstein blustered and bullied his way through negotiations and film productions. Before he became infamous for far worse behavior, Weinstein had a reputation for cheating filmmakers out of profits, screaming at talent, throwing things at employees, taking movies away from directors to edit them himself, smear campaigns against Academy Awards rivals, and intimidating reporters. After the one-two (three-four-five-six-seven, etc.) punches from the Times and New Yorker investigations, he is now in disgrace: He was fired from his own company; he is being investigated by law enforcement in New York City, Los Angeles, and London; his wife is divorcing him; and he has been thrown out of the Academy of Motion Picture Arts and Sciences, an organization that still counts Roman Polanski and Bill Cosby as members.
So many women have accused Weinstein of sexual malfeasance; the range falls from his own employees at one end of the power spectrum, to Oscar winners known throughout the world at the other. (Weinstein has denied all allegations of nonconsensual sex.) With his own woes to contend with, along with the larger groundswell generated by the #MeToo movement, Weinstein might do best hiding in a forest for several years. Or at the very least, to recognize that his career is over. Since he went to Arizona reportedly to participate in outpatient rehab for sex addiction, he has largely disappeared from the public eye, being spotted only three times — once in a wig, twice wearing a fedora. But his responses to a deeply investigated New York Times story, Salma Hayek's account of working with him, and a seemingly small tweak from the director Peter Jackson, not only show Weinstein to be oblivious of this cultural moment, but might give a glimpse of what might come next for #MeToo when those who have been accused decide to reappear.
Initially, Weinstein's PR strategy to combat what was coming to him smacked of his old tricks. He hired the feminist attorney Lisa Bloom, who has gained fame recently as a crusader against sexual harassment — not coincidentally, he also had optioned Bloom's book about Trayvon Martin. In his first statement to the New York Times after its devastating report detailing how he had allegedly harassed employees for decades and covered up that harassment with payouts, he issued a bizarre statement through Bloom, blaming the culture of the '60s and '70s for his behavior, and saying that Bloom and "therapists" were teaching him how to "conquer [his] demons." He fictionalized a nonexistent lyric by Jay-Z ("I'm not the man I thought I was and I better be that man for my children") designed to reinforce his promise to change, and vowed to "channel that anger" toward the NRA. It was a total mess. Simultaneously, through his then-attorney Charles Harder, he threatened to sue the New York Times for defamation, a suit that never materialized. It was a blueprint from Ye Olde Weinstein playbook: charm and threaten.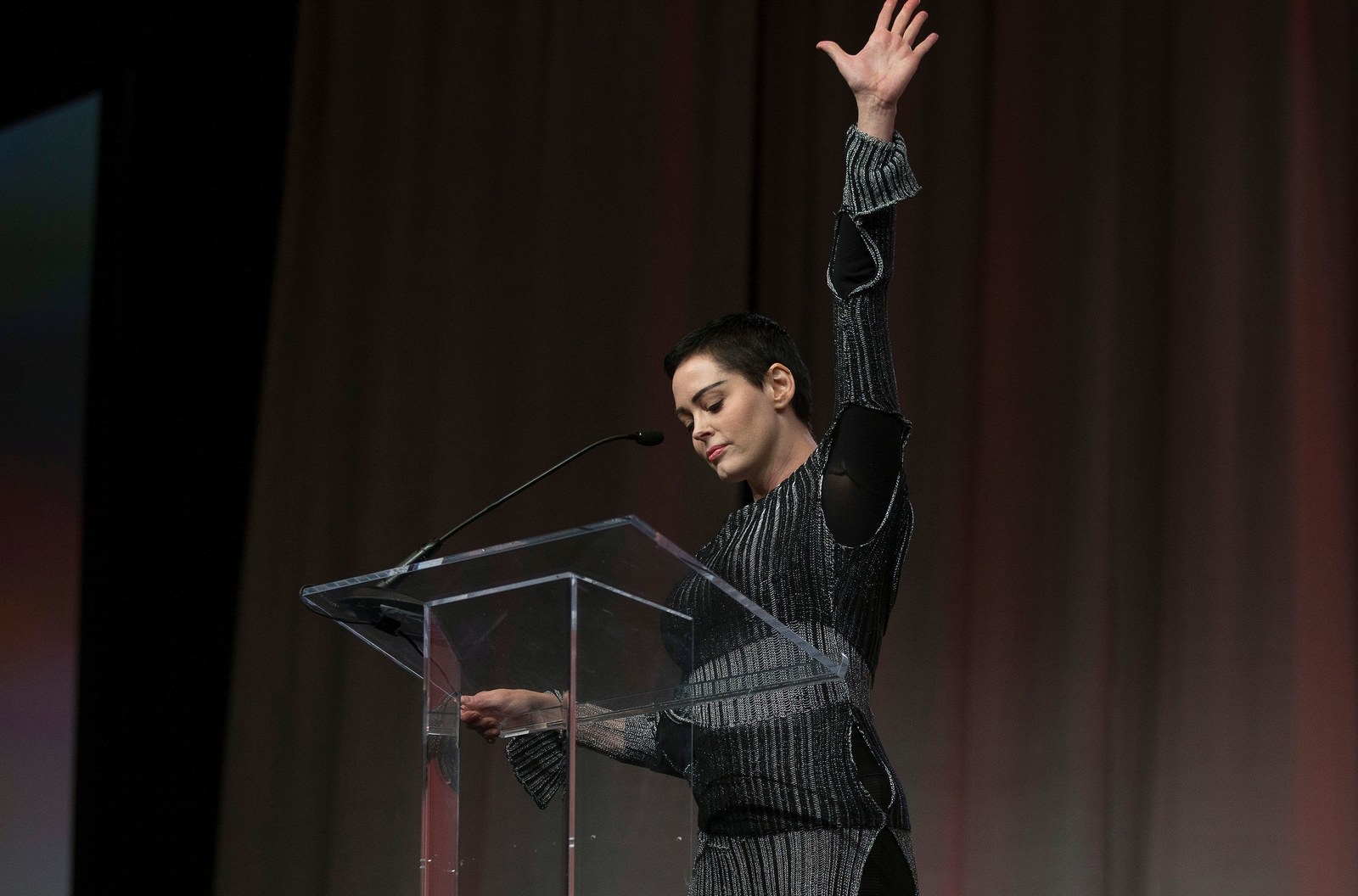 That was on Oct. 5. And it's been nothing but disasters for Weinstein since. Bloom quit, Harder quit, Lanny Davis, who was also advising him, quit. And so many more stories have come out. Not only have more female actors told their Weinstein stories to the press, but there was a group of decimating stories by Ronan Farrow in the New Yorker detailing sexual assault allegations against Weinstein, accusations that he would shut down female actors' careers after they rebuffed him, and most spectacularly, that Weinstein allegedly had hired ex-Mossad agents as private investigators to spy on his perceived enemies, such as McGowan. Then, there was a five-byline Times story on Dec. 5 that exposed how Weinstein had used every lever available to him, from talent agencies to the tabloids, to exert his power and keep his secrets.
In the wake of this annihilation, one might think Weinstein would shut up — or if that's not possible, empower his representatives to make him shut up. Yet in the month of December, the crisis PR firm Sitrick and Company has issued a number of statements on Weinstein's behalf, beginning with a response to the Times story. It quibbled with both large points in the story (whether he had misused company funds) and small details (whether a former employee had referred to a woman as "skanky"). The response was nearly 700 words and came from both Weinstein's criminal attorneys, Blair Berk and Ben Brafman, and from his spokesperson. It seemed to rebut the Times story point by point — a reader's guide, perhaps. One bit from Berk and Brafman seemed especially tin-eared, regarding accusations of sexual assault (the italics are mine): "it is wrong and irresponsible to conflate claims of impolitic behavior or consensual sexual contact later regretted, with an untrue claim of criminal conduct."
Those five words — "consensual sexual contact later regretted...." is that what Weinstein tells himself? When asked this question specifically and told about this piece, Weinstein's spokesperson had no further comment.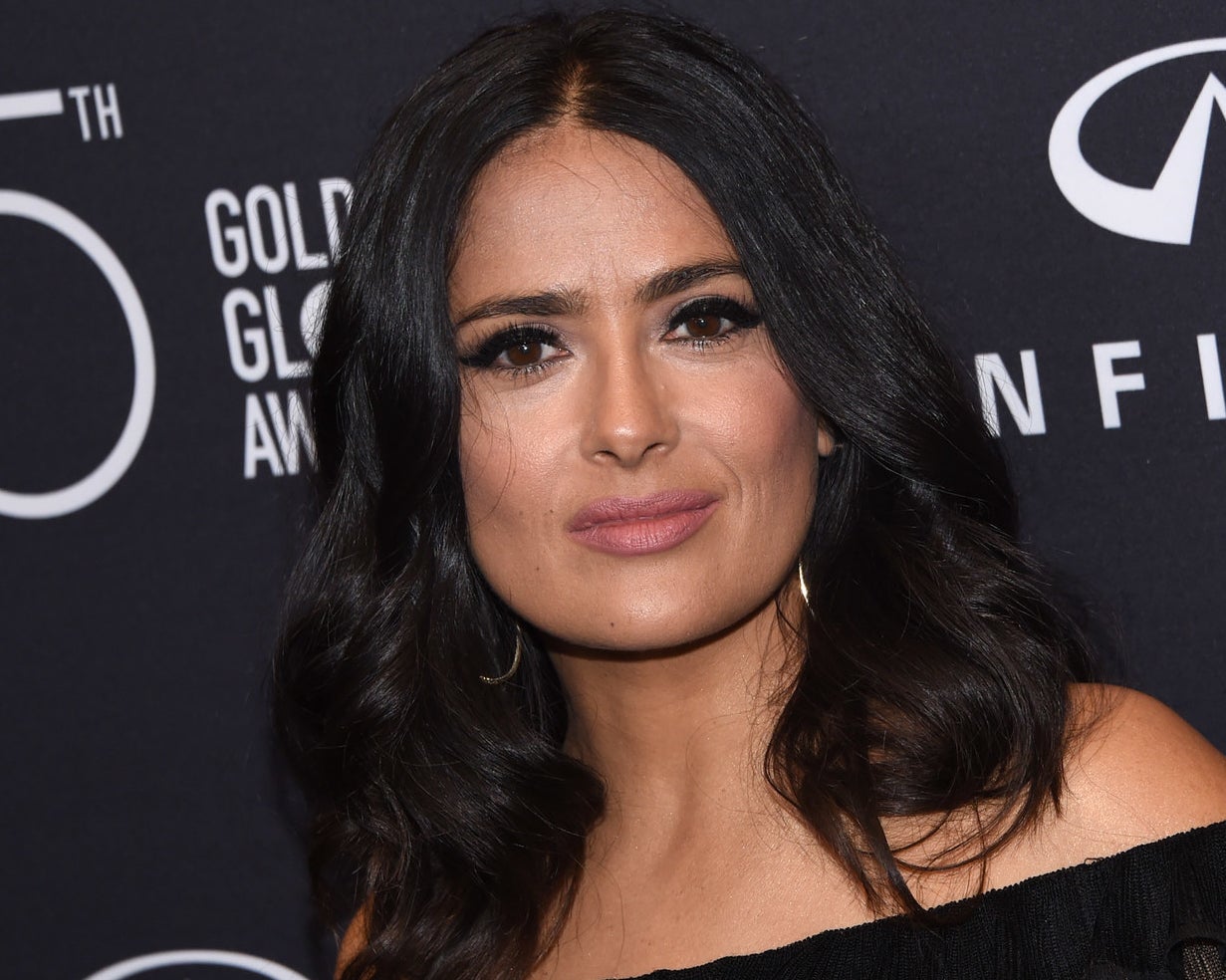 Since its Times refutation, Sitrick has issued three additional statements for Weinstein. To the Hayek essay about her negative experience with him on the movie Frida, Weinstein's response went from complimentary ("He was very proud of her Best Actress Academy Award nomination for Frida and continues to support her work.") to the overly detailed (it provided box office charts) to the uncopyedited ("Ed Norton, who was Ms. Hayek's boyfriend at the time, [worked with Mr. Weinstein on the rewrite of the script in Mexico] did a brilliant job of rewriting the script and Mr. Weinstein battled the WGA to get him a credit on the film"). And he also denied her sexual harassment allegations, of course ("All of the sexual allegations as portrayed by Salma are not accurate and others who witnessed the events have a different account of what transpired").
When Peter Jackson — a writer-producer-director, Oscar winner, and a mogul in his own right — asserted in the news website Stuff that Weinstein had indeed blackballed Ashley Judd and Mira Sorvino when he mentioned them for Lord of the Rings, Weinstein (through Sitrick) simply denied having anything to do with casting the movie, since "Miramax lost the project and all casting was done by New Line." The statement also included a detail about Sorvino, that "as recently as this year, Mira Sorvino called Mr. Weinstein and asked if her husband could be part of the SEAL television series [Six] he was producing…" When Jackson then rebutted Weinstein's denial, Sitrick offered yet another statement, which began with the peevish "As Peter Jackson explained in his own statement, Bob and Harvey Weinstein had nothing to do with Lord of the Rings," and went on from there.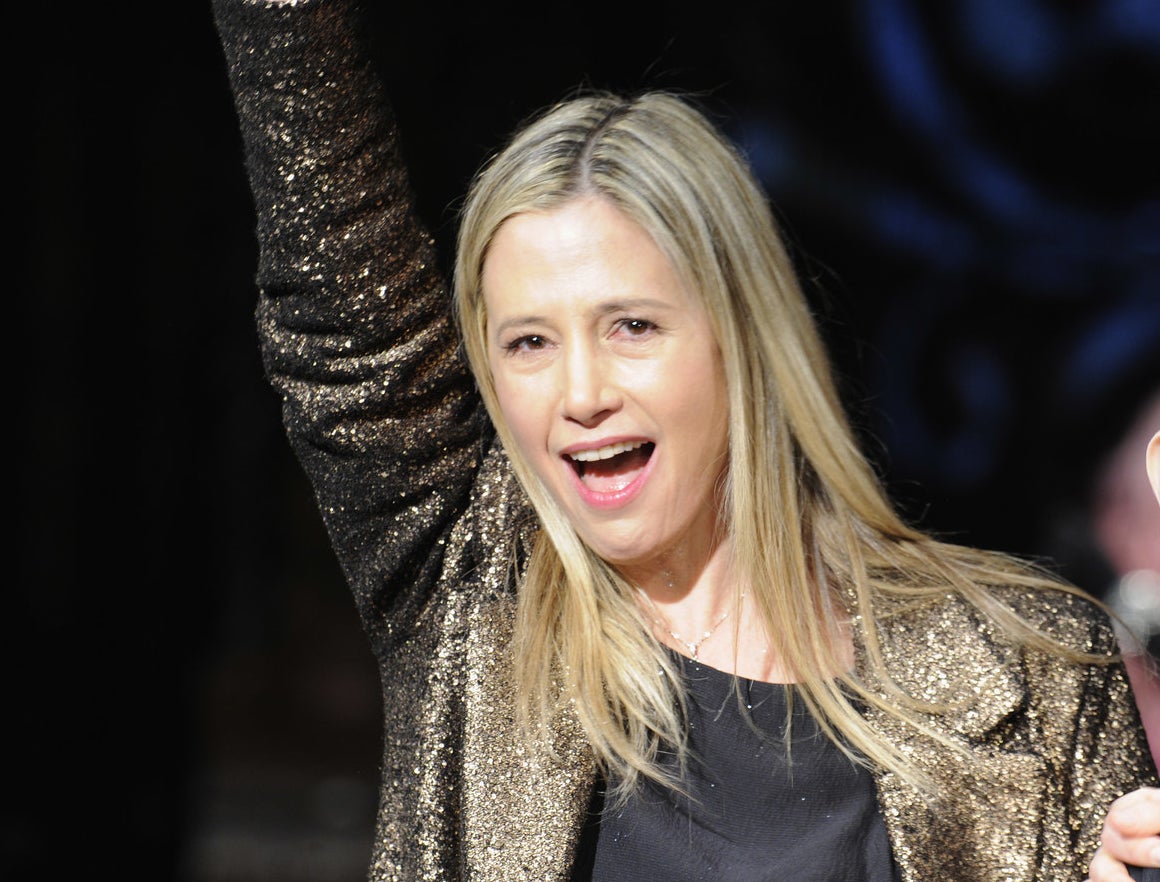 (That second statement also refuted Bad Santa director Terry Zwigoff's tweet that stated that he, too, had faced the Sorvino ban. He tweeted in support of Jackson's and Sorvino's accounts, writing, "I was interested in casting Mira Sorvino in BAD SANTA, but every time I mentioned her over the phone to the Weinsteins, I'd hear a CLICK. What type of person just hangs up on you like that?! I guess we all know what type of person now. I'm really sorry Mira." Weinstein's response: "Mr. Weinstein denies speaking with Terry regarding casting. That was a Dimension film and Harvey had nothing to do with it.")
Kevin Spacey has disappeared. Louis CK hasn't said a word since he issued his apology. Russell Simmons has stopped defending himself. Yet Weinstein will not go quietly. If issuing cantankerous statements about relatively small slights is a hidden step in 12-step programs, my friends in recovery have not heard of it. But silence does not seem to be an option for Weinstein.
And someday soon, he will no longer be in hiding, and will likely try to re-enter the world (assuming he doesn't go to prison). He might do a high-profile interview to tell his side of the story; he may try to appeal to his former friends, like the executives and agents he begged to support him as his board was about to fire him; and he may even try to make movies and television again. He will surely be followed by the paparazzi at every turn, and in ubiquity, will become a specter that haunts his accusers.
How Weinstein, in particular, is received will tell us everything we need to know about the lasting impact of what has seemed like a revolution. Because while it may appear that some of these accused men have been disappeared and vanquished — that we no longer have to deal with them — in needing to be seen and heard even under these circumstances, perhaps Harvey Weinstein is telling us what we all secretly know: None of this is over.