In an expansive story in The New Yorker, Ronan Farrow has further chronicled allegations of sexual malfeasance on the part of the former movie executive Harvey Weinstein. The story details allegations of harassment and, for the first time, rape.
Weinstein's spokesperson, Sallie Hofmeister, issued the following statement to The New Yorker:
Any allegations of non-consensual sex are unequivocally denied by Mr. Weinstein. Mr. Weinstein has further confirmed that there were never any acts of retaliation against any women for refusing his advances. Mr. Weinstein obviously can't speak to anonymous allegations, but with respect to any women who have made allegations on the record, Mr. Weinstein believes that all of these relationships were consensual. Mr. Weinstein has begun counseling, has listened to the community and is pursuing a better path. Mr. Weinstein is hoping that, if he makes enough progress, he will be given a second chance.
In response to an email asking whether Weinstein had further comment after reading the story, and whether he planned to sue the New Yorker (as he has threatened to do to the New York Times), Hofmeister responded, "Nothing to add at this time."
It's been a week of reckoning for the once indomitable studio executive, whose success in the independent film business in the '90s was only outmatched by his sovereignty over Oscars campaigning. After last week's Times story, which exposed allegations of sexual harassment of employees as well as Ashley Judd, and a $100,000 settlement with Rose McGowan after what the Times called an "episode" in a hotel room in 1997, Weinstein was fired from his job at The Weinstein Company, which he cofounded in 2005 with his brother, Bob.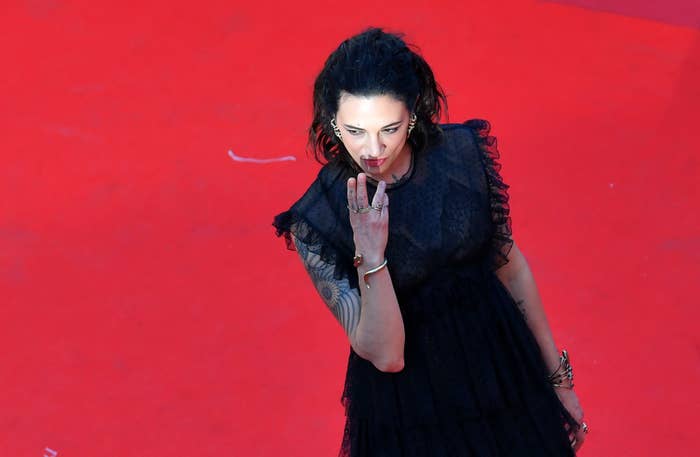 The New Yorker story focuses more on sexual assault than harassment. Actor-director Asia Argento alleged that Weinstein raped her in 1997 when she was 21 and they were working together on the movie B. Monkey. Argento alleged she was brought to Weinstein's hotel by a producer under the pretext of a party; instead, she said, it was Weinstein's hotel room, and they were alone. Argento alleged that after she "reluctantly agreed to give Weinstein a massage," he forcibly performed oral sex on her though she "repeatedly told him to stop." She has not come forward until now, Argento told Farrow, out of fear Weinstein would "crush" her. "I know he has crushed a lot of people before," she said.
Over the years, Argento said she developed a complicated relationship with Weinstein. According to the story: "She said that she had consensual sexual relations with him multiple times over the course of the next five years, though she described the encounters as one-sided and 'onanistic.'" Argento also depicted the alleged rape in her 2000 movie Scarlet Diva, in which a "heavyset producer" tries to assault her character, but she escapes. In response, Argento said Weinstein told her, "Ha ha, very funny."
In another account in the New Yorker story of alleged rape, an aspiring actor named Lucia Evans who was about to be a senior in college went to Weinstein's office in Tribeca in 2004 thinking it would be a routine meeting with him and then a female casting executive. Evans found herself meeting with Weinstein alone. He told her that she could be on Project Runway, a Weinstein production, "but only if she lost weight," Evans said. He mentioned two movies as well. And then, Evans alleged, he forced her to perform oral sex on him. "I said, over and over, 'I don't want to do this, stop, don't.'"
There is a third account of rape in the story, this one anonymous. A colleague of Weinstein's alleges that she went to Weinstein's hotel room for a work meeting, when he "forced himself on me sexually." This woman continued to work with Weinstein, she said, because she feared his retaliation and needed the job.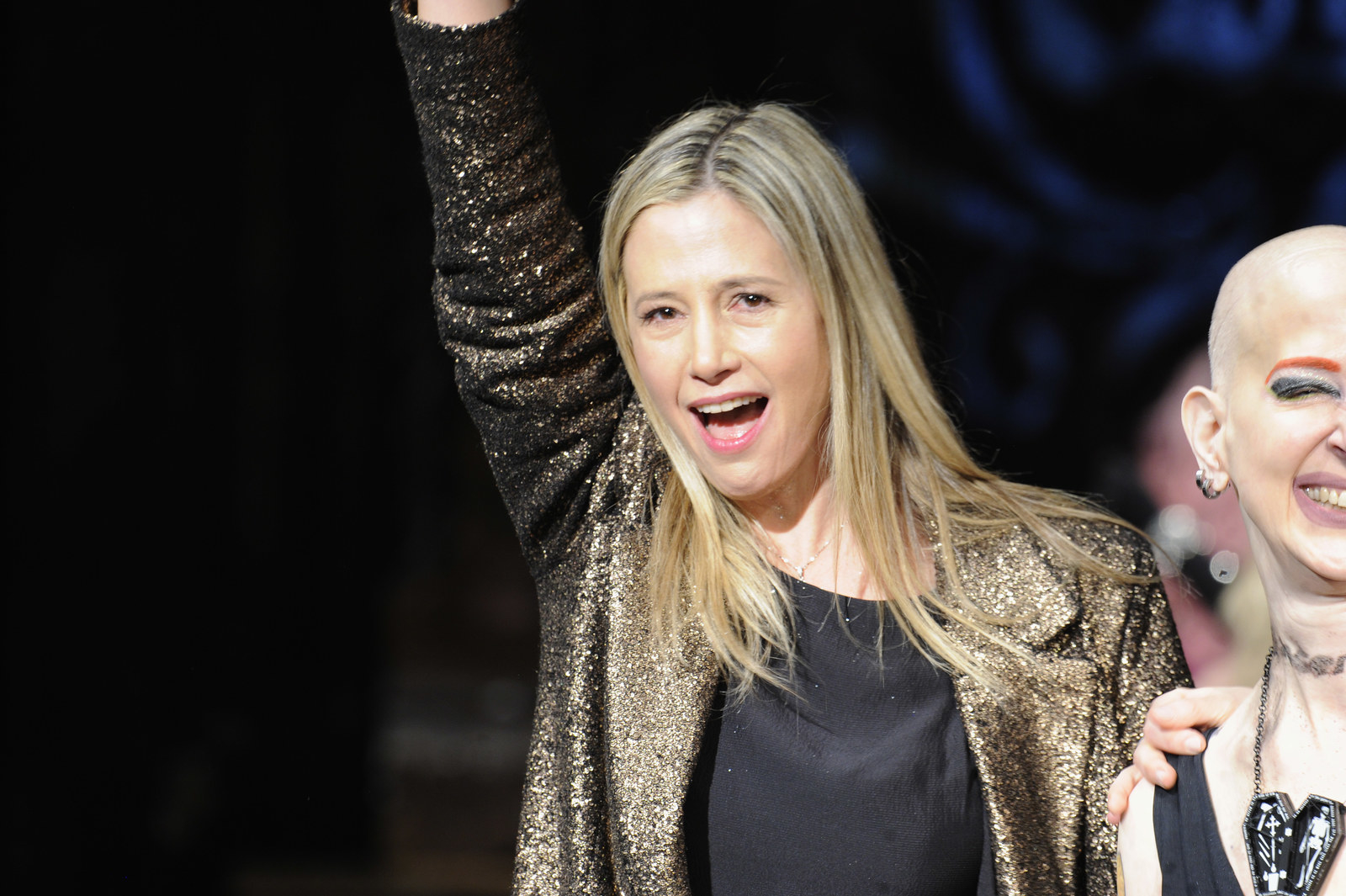 Both Mira Sorvino and Rosanna Arquette told Farrow that they found themselves in hotel rooms with Weinstein also, and turned him down. They alleged that their careers suffered repercussions as a result. In Sorvino's case, she described the alleged harassment to a female employee at Miramax, who reacted with "shock and horror" that Sorvino had said something.
Arquette said when Weinstein allegedly forcibly tried to put her hand on his erect penis, she told him, "I will never do that." According to Arquette, Weinstein took revenge on her professionally. She appeared in a small part in Miramax's Pulp Fiction because Weinstein deferred to Quentin Tarantino, but, she said, "He made things very difficult for me for years."
The New Yorker story is more than 7,500 words, and includes accounts from several other women of alleged harassment. Farrow also obtained the recording made by Ambra Battilana Gutierrez at the behest of the New York Police Department after she alleged that Weinstein had touched her breasts and reached under her skirt at a meeting at his office in 2015. No charges were brought against Weinstein after information about Gutierrez began coming out in the New York tabloids. "Yesterday was kind of aggressive for me," Gutierrez can be heard saying. Weinstein apologizes repeatedly while begging her not to embarrass him in the hotel. She asks why he touched her breast: "I'm used to that," Weinstein replies.
Weinstein's professional downfall came swiftly after the publication of the Times story on Thursday. In his rambling response to the article, Weinstein said he would go on leave. On Friday, the Weinstein Company board announced it had hired an independent investigator to look into the Times' allegations, adding that "we strongly endorse Harvey Weinstein's already-announced decision to take an indefinite leave of absence from the Company, commencing today ... Next steps will depend on Harvey's therapeutic progress, the outcome of the Board's independent investigation, and Harvey's own personal decisions." On Sunday, he was fired.

Since the Times story was published, other women have come forward, including Gwyneth Paltrow and Angelina Jolie in a new Times story published on Tuesday. According to Paltrow, when she was starring in Miramax's Emma at 22, she went to Weinstein's hotel as arranged by CAA, her agency. Once there, she alleges Weinstein tried to give her a massage, at which point she left. She told Brad Pitt, whom she was dating at the time, who confronted Weinstein. According to Paltrow, Weinstein called and "screamed at me for a long time."
Jolie told the Times in an email: "I had a bad experience with Harvey Weinstein in my youth, and as a result, chose never to work with him again and warn others when they did. This behavior towards women in any field, any country is unacceptable."
Five other women, including Arquette, talked to the Times as well.
They're not alone. Lauren Sivan, a former reporter for a local news channel in New York, told HuffPost that 10 years ago, Weinstein forced her to watch him masturbate in a restaurant over her objections. The actor Romola Garai told The Guardian that when she was 18, Weinstein made her come to his hotel room in London to meet with him over the lead role in Dirty Dancing: Havana Nights. He answered the door in a bathrobe, she alleged: "The point was that he could get a young woman to do that, that I didn't have a choice, that it was humiliating for me and that he had the power."
Meryl Streep, Glenn Close, Kate Winslet, Kevin Smith, Jessica Chastain, Seth Rogen, and others have issued statements and tweeted against Weinstein.
Weinstein's career and legacy has crumbled. On Monday, a desperate email he sent to entertainment industry moguls on Sunday before his firing leaked out through Janice Min, the former editor of The Hollywood Reporter. "Just give me the time to have therapy," Weinstein begged a group that apparently included Jeffrey Katzenberg and Ron Meyer. "Do not let me be fired."
After he was indeed fired, the aftereffects of Weinstein's disgrace continued to pile up. Apple killed a 10-episode scripted series about the life of Elvis Presley that The Weinstein Company was producing. The Weinstein Company is allowing TV networks to take Weinstein's name off its shows, which, according to The Hollywood Reporter, will begin this week with Project Runway and will continue with all of the company's new and returning series, including high-profile 2018 projects Waco and Yellowstone for the Paramount Network and The Romanoffs for Amazon.
The entire company is going to be renamed, according to Deadline, as an attempt to distance itself from Harvey Weinstein's ignominy.
UPDATE
On Tuesday evening, The Weinstein Company released the following statement in response to the allegations outlined by The New Yorker: "The Weinstein Company's Board of Representatives — Bob Weinstein, Lance Maerov, Richard Koenigsberg and Tarak Ben Ammar — are shocked and dismayed by the recently emerged allegations of extreme sexual misconduct and sexual assault by Harvey Weinstein. These alleged actions are antithetical to human decency. These allegations come as an utter surprise to the Board. Any suggestion that the Board had knowledge of this conduct is false.
We are committed to assisting with our full energies in all criminal or other investigations of these alleged acts, while pursuing justice for the victims and a full and independent investigation of our own."