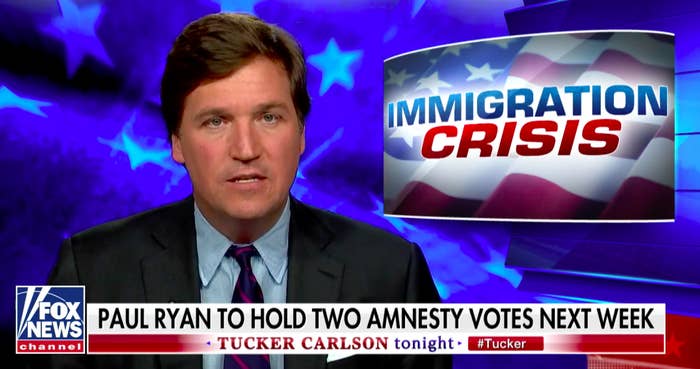 There was a minor uprising among Fox talent this week to protest Fox News' coverage of family separations at the border, which has been reprehensible, even for them. The dissent began on Monday with Seth MacFarlane tweeting that Fox News was broadcasting "fringe shit, and it's business like this that makes me embarrassed to work for this company." (MacFarlane then put his money where his mouth was, donating $2 million to National Public Radio and $500,000 to KPCC, an NPR affiliate in Los Angeles.) Judd Apatow cheered MacFarlane on, directly attacking the Murdoch family, who run 21st Century Fox, saying the Murdochs are "part of this torturing of children." Apatow, who last worked for Fox in 2002, wrote: "They own the propaganda machine. Fox stars and showrunners should speak up! Journalists and athletes should speak up! Maybe their executives should speak up!"
Though a few more people did speak up — Modern Family's co-creator Steve Levitan, Ghosted star Adam Scott, Speechless actor John Ross Bowie, and director Paul Feig — when you consider how many thousands of writers, actors, directors, producers, executives, and other people Fox movies and TV shows employ now and in the past, it was a pretty paltry protest. Especially after Levitan — whose contract with 20th Century Fox is up this summer — walked back his tweet in a statement to the New York Times, saying he had "great respect" for the executives who run Fox, and after seeing where "those people land," he will make a decision about which studio he'll work with.
It's always been a conundrum that the same company that deliberately lies about the news in order to push its right-wing agenda is also the one that produces such humanistic movies as 12 Years a Slave and Slumdog Millionaire, and TV shows like Modern Family and Glee — shows that have tried explicitly to push the country in a progressive direction. It's a huge media company, and its entertainment and news divisions are run totally separately, according to people I've talked to over the years. Rupert Murdoch is, if nothing else, mercenary when it comes to profit, and Fox's shows and movies have for the most part reflected mainstream — if not left-of-center — tastes.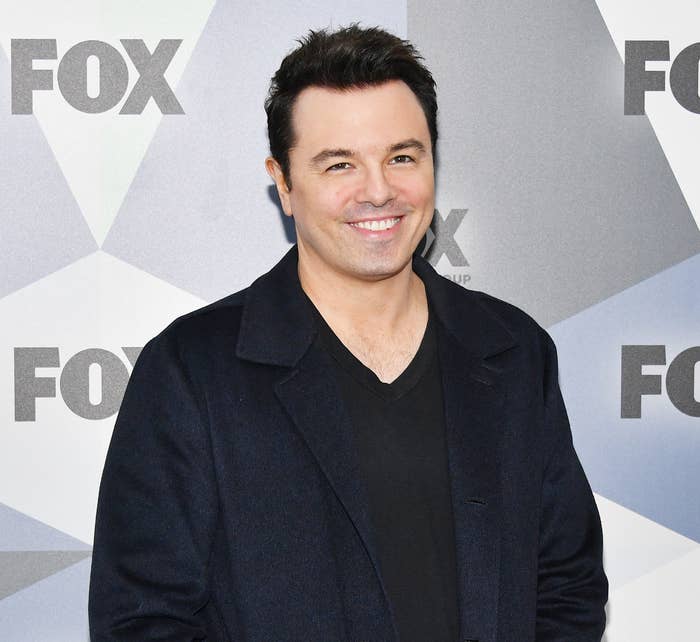 When Murdoch's News Corp launched Fox Broadcasting in October 1986 to challenge NBC, CBS, and ABC, no one thought there could be a viable fourth network. Its early successes — like Married... With Children, The Simpsons, and Beverly Hills, 90210 — reflected what the other networks weren't giving viewers, as well as the network's rebel spirit, passed down from Murdoch. Fox News, which began 10 years later with Roger Ailes as CEO, served the same purpose for conservative Americans — fair enough. But under Donald Trump, that mission has turned rancid, if not wicked — a contributor even resigned in shame a few months ago.
What is looming over the whole fizzled protest is that 21st Century Fox will soon be sold: probably to Disney, but maybe to Comcast. After that, the Murdochs won't own the company anymore, and Fox News will be separate. Fox News, the Fox Broadcasting Company, the TV station group, and the cable sports channels will be part of a company called New Fox, which Rupert Murdoch will run with his son Lachlan. (James will probably leave the company.) And Disney (let's just say it's going to be Disney) will own 20th Century Fox (both its film and TV studios), Fox Searchlight, and the company's cable channels, FX, and National Geographic. Meaning, other than MacFarlane, whose shows Family Guy and The Orville will still air on Fox, none of these people will be employed by a company owned by the Murdochs — or at all associated with Fox News. (Scott's Ghosted hasn't been canceled yet, but it's going to be any second.)
And yes, they should be psyched about that. Because Fox News — the most-watched cable news channel — has had so many low moments over the years. Like when Geraldo Rivera said in 2012 that Trayvon Martin's hoodie was "as much responsible" for his death "as George Zimmerman was." Or when Bill O'Reilly invented the so-called war on Christmas in 2004 with a segment called "Christmas Under Siege," and would hammer away at it annually. Also, Megyn Kelly insisted in 2013 that Santa is white. And on election night in 2012, Karl Rove refused to believe that Ohio had gone to Barack Obama over Mitt Romney, and threw a fit on the air in protest.
I'm cutting myself off! There are so many more! I'm not even counting the Bill O'Reilly and Ailes sexual harassment debacles, which caused both men to be ousted in disgrace.
The point is: When I say that this current incarnation of Fox News is the worst version of itself in its 22-year history, it's damning.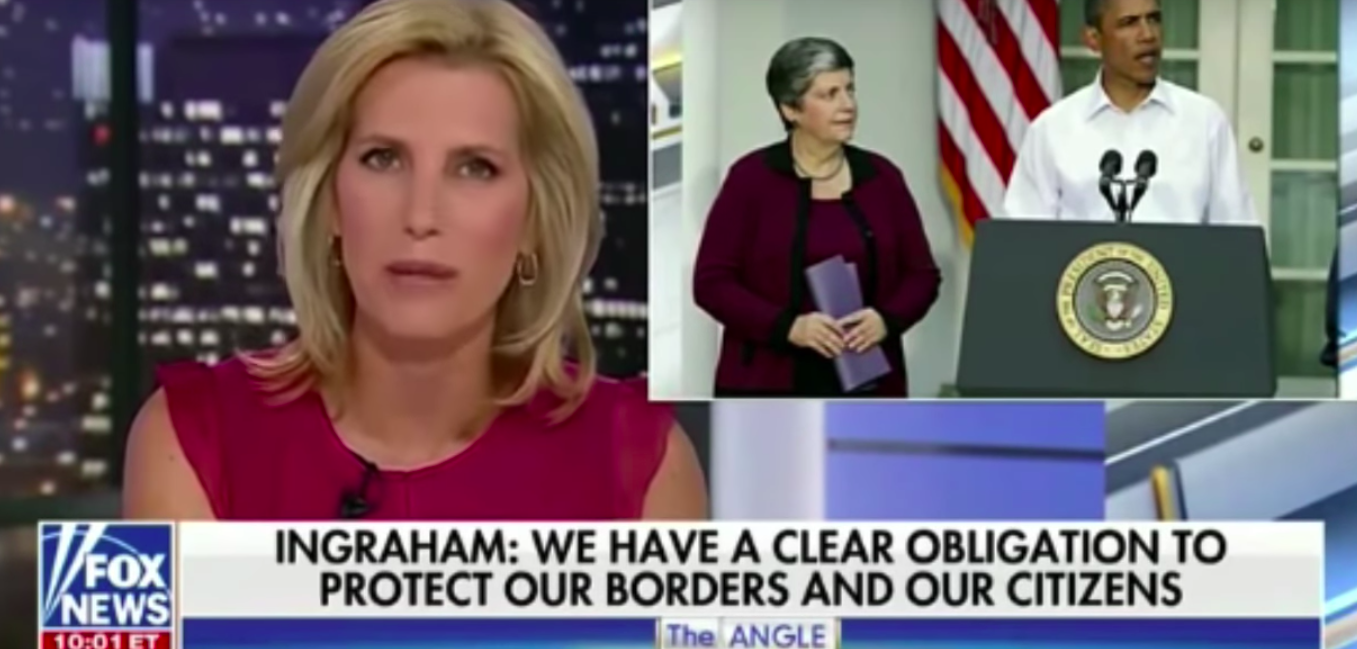 The border separation of parents and children has felt to many people like it's Donald Trump's Hurricane Katrina–like reckoning: a humanitarian crisis so dire that it's exposing the truth of his administration's ugly, racist policies — and his incompetence as well. During 2005's Katrina aftermath, however, Shepard Smith's reporting for Fox News was activist and heroic in exposing the rescue efforts' failures and President Bush's part in that catastrophe. He even famously scolded Sean Hannity, who was trying to underplay the havoc in New Orleans, on the air. Smith's coverage was a huge win for the network at the time and showed that, despite Ailes' Republican bent, Fox News could set aside partisan sniping when faced with a massive, important news story.
I've been thinking about the news coverage of Katrina a lot in the past few weeks. Because as the story of detaining children has unfolded, Fox News has not followed the Shep Smith model, to say the very least. Instead, on Trump's favorite show, Fox & Friends, Steve Doocy has played semantic games with the word "cage," calling them instead "walls out of chain-link fences," and has featured guests who've made the argument that the housing facilities are places where the immigrant kids are "cared for." Hannity has blamed family separation on Obama, Laura Ingraham said the detention centers are "essentially summer camps," Tucker Carlson called the story a "competition in which elites vie to see who can reach greater heights in rhetorical excess and self-righteous posturing — it's performance art, really."
When Fox News anchors aren't blaming Democrats for this disaster, they're ignoring it, covering the story significantly less than MSNBC and CNN, according to Vox. Over the past 18 months, Fox News' evolution into state news for the Trump administration has been treated as an odd fact of life — it's happening, and that's how it is: Weird, right? And yes, it's even kind of amusing to watch Trump tweet about something minutes after it's been discussed on the channel. But then you see Trump's former campaign manager Corey Lewandowski saying "womp womp" on a Fox News panel this week about a 10-year-old girl with Down syndrome being taken from her mother, and it's suddenly not funny at all anymore. It's actually an astounding dereliction of journalism.
This week, a few Fox employees tried to draw attention to larger corporate responsibility, and the protest did not catch on. In fact, it was a little depressing. Because as we enter the age of the mega-corporation — after the AT&T/Time Warner merger, the upcoming 21st Century Fox purchase, and whatever else is coming in the next few years — we need to pay as much attention to these connections as we can. God knows they're not going to do it for us.