"The Conners" Is A Steep Decline From "Roseanne" In Ratings
Ratings for the series premiere of the spinoff are much lower than they were for Roseanne's debut.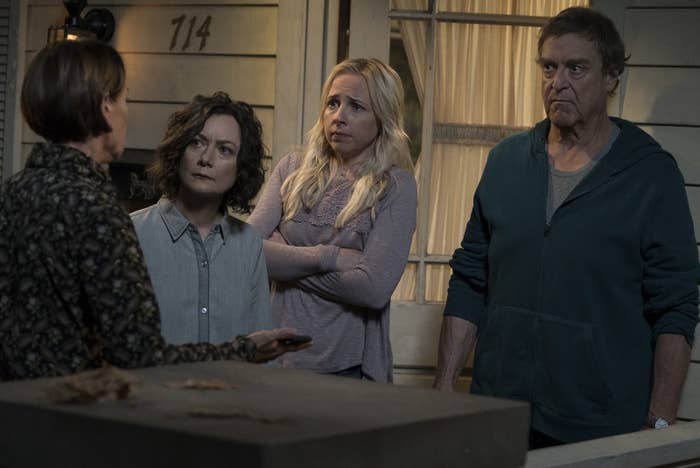 When the Roseanne revival had its one-hour premiere last spring, its Nielsen ratings were massive, delivering a 5.2 in the 18 to 49 demographic with 18.4 million viewers. Those live-plus-same-day ratings — viewers who watch a show live, or almost live — were the highest for any comedy on any network since Sept. 2014. By the time all the delayed viewing numbers were tallied, ABC was able to say that tens of millions of viewers had tuned in to see Roseanne Barr's return to Roseanne.
Those ratings declined as the nine-episode season went on, and the finale in May drew a 2.5 in the demo, with an audience of 10.6 million. It still finished the season as the No. 1 show on network television.
The ratings for The Conners — the spinoff without Barr — are starting where Roseanne left off. Its series premiere drew a 2.3 rating among adults 18–49 and 10.5 million viewers. Those ratings are still big, mind you, particularly this season, when the networks have seen Nielsen numbers fall off a cliff more than ever. The Conners is now the No. 1 new show of the season, scoring slightly higher than NBC's premiere of Manifest (10.4 million, 2.2 in the demo).
But if the network was counting on a huge tune-in to see Roseanne die, it did not get one.