Charlie Sheen: "I Am Here To Admit That I Am HIV Positive"
"It's a hard three letters to absorb," the actor told Today's Matt Lauer, noting he was diagnosed four years ago.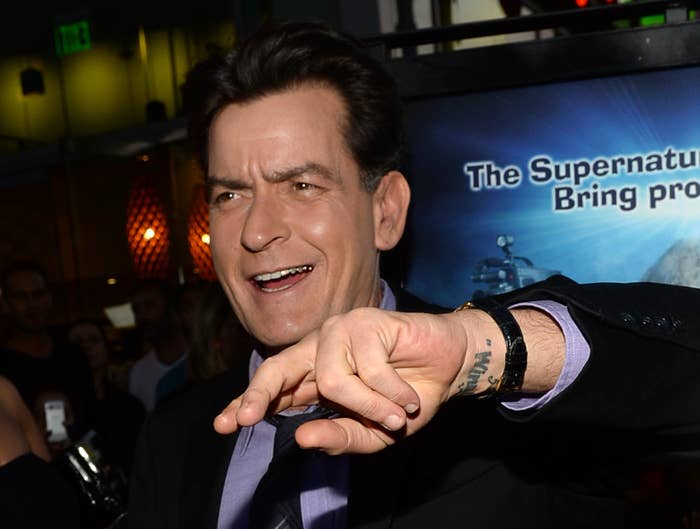 Actor Charlie Sheen revealed Tuesday that he is HIV positive in an interview on the Today show. He told Matt Lauer he was diagnosed four years ago.

"I'm here to admit that I am in fact HIV positive," Sheen said.
"It started with ... this series of cluster headaches and insane migraines and sweating the bed, completely drenched, two, three nights in a row that I was emergency hospitalized," he said. "I thought I had a brain tumor. I thought it was over."
After a series of tests, Sheen was informed of his HIV positive status. "It's a hard three letters to absorb, you know? It's a turning point in one's life," he said.
Sheen's doctor, Dr. Robert Huizenga, an associate professor of clinical medicine at UCLA, said there is currently an undetectable level of the virus in the actor's blood. "He was immediately put on treatment, strong anti-viral drugs," Huizenga said. "Unfortunately we don't have a cure yet, [but] it suppressed the virus to the point that he is absolutely healthy to that vantage."
Huizenga said his biggest concern regarding Sheen's health is the potential substance abuse and depression that his diagnosis could lead to. Sheen said he's not doing drugs, but does still drink, and said he hasn't missed one dose of his medication.
The Two and a Half Men actor said he's not sure how he contracted the virus but that since his diagnosis he's "always led with condoms and honesty" when it came to his condition, according to a letter Sheen wrote to Lauer and later released (it appears in full at the bottom of this article).
"I have a responsibility now to better myself and help a lot of other people," Sheen said.