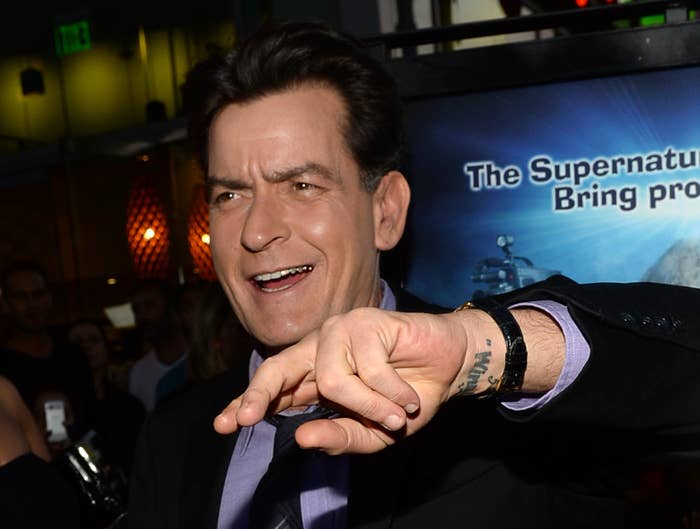 Actor Charlie Sheen revealed Tuesday that he is HIV positive in an interview on the Today show. He told Matt Lauer he was diagnosed four years ago.

"I'm here to admit that I am in fact HIV positive," Sheen said.
"It started with ... this series of cluster headaches and insane migraines and sweating the bed, completely drenched, two, three nights in a row that I was emergency hospitalized," he said. "I thought I had a brain tumor. I thought it was over."
After a series of tests, Sheen was informed of his HIV positive status. "It's a hard three letters to absorb, you know? It's a turning point in one's life," he said.
Sheen's doctor, Dr. Robert Huizenga, an associate professor of clinical medicine at UCLA, said there is currently an undetectable level of the virus in the actor's blood. "He was immediately put on treatment, strong anti-viral drugs," Huizenga said. "Unfortunately we don't have a cure yet, [but] it suppressed the virus to the point that he is absolutely healthy to that vantage."
Huizenga said his biggest concern regarding Sheen's health is the potential substance abuse and depression that his diagnosis could lead to. Sheen said he's not doing drugs, but does still drink, and said he hasn't missed one dose of his medication.
The Two and a Half Men actor said he's not sure how he contracted the virus but that since his diagnosis he's "always led with condoms and honesty" when it came to his condition, according to a letter Sheen wrote to Lauer and later released (it appears in full at the bottom of this article).
"I have a responsibility now to better myself and help a lot of other people," Sheen said.

The 50-year-old actor also said he has with "no exceptions" always disclosed his HIV status to his sexual partners and said it is "impossible" that he has knowingly passed the virus on to anyone else. Sheen said he has had unprotected sex with two partners since finding out he is HIV positive, and that both were aware of his diagnosis and under the care of his doctor.

Sheen said his former wives Denise Richards and Brooke Mueller both knew about his HIV-positive status. A source told BuzzFeed News that Richards as well as her two daughters with Charlie Sheen, Lola and Sam, are all HIV negative. And a representative for Mueller released the following statement to BuzzFeed News: "Brooke has been inundated with calls from friends and family. To put their minds at ease, Brooke can confirm that she and the boys are not HIV positive."
Sheen also recently told his oldest daughter, 30-year-old Cassandra, whose mother is Sheen's former high school girlfriend. "I felt bad. It hit her hard, but she recovered and she's tough like her dad," Sheen said. "I said, 'Sweetie, I'm sorry I didn't tell you sooner, but it didn't seem like you could do anything for me and I didn't want to burden you with all the stress.' But she was a rock star about it."
When asked just how many people were aware of his status, Sheen said with a laugh, "I told enough that I trusted to be in the position and the situation that I'm in today."

Sheen said over the course of the past four years, he's dealt with "shakedowns" from people threatening to leak his diagnosis to the media. He recalled one time when a prostitute took a photo of his anti-viral medication in his bathroom and threatened to sell it to the tabloid media. Sheen told Lauer that he's paid those people upwards of $10 million, but by coming forward, he was hoping to put an end to that.
"I have to put a stop to this onslaught, this barrage of attacks and of sub-truths and very harmful and mercurial stories that are about threatening the health of so many others that couldn't be farther from the truth," Sheen said. "I think I release myself from this prison today."
Rumors have been swirling around the media for weeks that a Hollywood star was HIV positive. In October, the National Enquirer published a report that said a "bad-boy Tinseltown star" had been hiding his HIV status. The story did not name Sheen, but left clues pointing toward him. The Enquirer's corporate sibling RadarOnline used the same veiling technique in its story on Nov. 2, which described the star as "world-famous" and "middle-aged," and "known for a playboy lifestyle filled with one-night stands and sex-for-hire partners." Last week, the U.K. tabloid The Sun advanced the story by writing that lawyers for the then-still-unnamed star were "preparing for a raft of potential legal claims from previous lovers."
The reports succeeded in launching heated speculation among blind–gossip-item spectators not only about who the actor was — which was not hard to pinpoint — but whether he would come out to announce the news on his own. The gossip press's assertion that Sheen had disclosed his status to a circle wide enough that the story had leaked out proved to be true. "I trusted them and they were deep in my inner circle, and I thought they could be helpful," Sheen said on Today.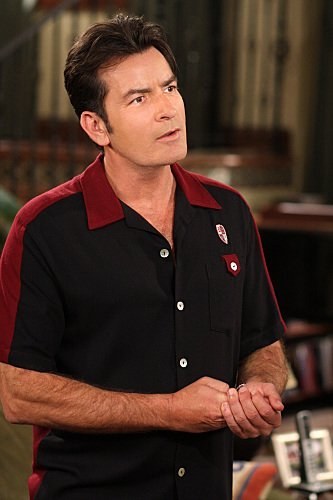 Among the Sony emails uncovered after the hack in late 2014, for instance, Sony television executive Steve Mosko replied to a report about there being trouble on Sheen's FX show Anger Management by writing, "it's hard to to be a drug addict and be HIV positive and do 40 eps a year." That email exchange was from March 2014.
In recent years, Sheen has been most famous for a drug- and alcohol-fueled breakdown that reached a crescendo in early 2011. The then star of CBS's Two and a Half Men was the highest paid actor on television. But after lashing out publicly at the show's creator, Chuck Lorre — in a radio interview, he called Lorre "Chaim Levine," and in a TMZ interview, he referred to him as a "stupid, stupid little man" whom he "violently hated" — CBS and Warner Bros., the show's producer, put Two and a Half Men on hiatus for the season, ostensibly so Sheen could go to rehab.
From there, Sheen devolved further, and his deterioration was both chronicled and propelled by the television media, which gave him a constant platform. On Today, Sheen demanded a raise from $2 million to $3 million an episode, and called himself a "warlock"; on Good Morning America, he said he could take excessive amounts of drugs because he had "tiger blood." Sheen surrounded himself by a rotating cast of porn stars, whom he called "goddesses," whom he moved into his home. His erratic phrasings — "winning," "Adonis DNA," etc. — entered the zeitgeist, and drew praise from such commentators as Bret Easton Ellis.
Despite having achieved folk hero status in certain quarters, Sheen was fired from Two and a Half Men on March 7, 2011. In a letter to Sheen's lawyer, Martin D. Singer, attorneys from Warner Bros. wrote, "Your client has been engaged in dangerously self- destructive conduct and appears to be very ill."
"There's a lot about that that I'm not proud of," Sheen told Lauer on Today. "You can only hear 'winning' in the streets so many times. I pissed off a lot of really good opportunities." He noted that the meltdown was "more of a roid rage." "I wish I could blame it on [the diagnosis]," he added.
But in the immediate aftermath of his meltdown, Sheen rode its wave. He went on a live concert tour, was the subject of a Comedy Central roast, and got another starring role in a comedy series, Anger Management on FX. Though Sheen did not blow that show up as he had Two and a Half Men, there were certainly problems on set: According to Deadline, Sheen fired Selma Blair, his co-star, in a text message in which he called her a "c**t." The following year, The Hollywood Reporter wrote that Sheen began to miss work, a hallmark of his final days at Two and a Half Men. The show was canceled in 2014.
For years before his public disintegration, Sheen had been in and out of legal trouble, often because of violent episodes with women. In 1990, when he was engaged to actor Kelly Preston, Sheen shot her, and she was hit with shrapnel — he said at the time it was an accident. In 1996, Sheen assaulted his girlfriend Brittany Ashland, a porn star, and pleaded no contest. Richards, to whom Sheen was married from 2002 through 2006, told Oprah Winfrey that Sheen had "at times" been abusive to her, though she said he had never hit her. (In a sworn declaration during their divorce, Richards said otherwise, claiming — among many other allegations — that Sheen had shoved her onto the ground and said, "I hope you fucking die, bitch.") In December 2009, Sheen was arrested for assaulting his then-wife Mueller on Christmas, and threatening her with a knife — Sheen pleaded guilty to misdemeanor assault eight months later. That fall, in 2010, Sheen trashed a room at the Plaza Hotel in New York City, terrifying his prostitute guest, who fled into the bathroom and locked herself in. Sheen was hospitalized. In the New York Post account, "He told police that he had been out drinking and doing cocaine earlier before ending up in his suite with the hooker, sources said." Sheen's publicist at the time claimed Sheen had had an allergic reaction to medication.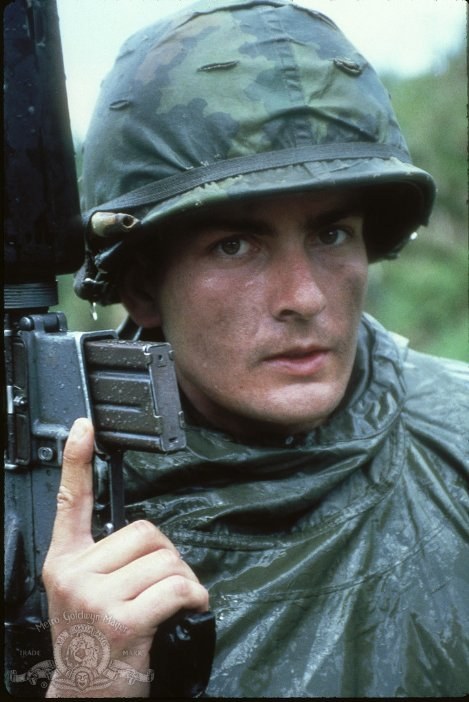 Sheen was born Carlos Irwin Estevez in 1965, the third of actor Martin Sheen and Janet Templeton Sheen's four children. His acting peers were the Brat Pack of the 1980s, of whom his brother Emilio Estevez was a prominent member. But Sheen's career took a different path when he starred in two consecutive Oliver Stone–directed movies, Platoon in 1986 and Wall Street in 1987. After Sheen's movie career fell into bad comedy doldrums in the '90s, he turned to television, taking over Spin City from Michael J. Fox. When that series ended in 2002, Sheen created the role of Charlie Harper on Two and a Half Men and was nominated four times for Emmys for Outstanding Lead Actor in a Comedy Series throughout his run on the sitcom, from 2003 to 2011.
Now, the actor is preparing for more lawsuits ("I can only imagine, based on what I've already experienced, what's already come down the pike and I've been forced to deal with, I'm sure that's next," he told Lauer) and for a more "philanthropic" stage of his career.
"If there was one guy on this planet to contract this that's gonna deliver a cure, it's me. I mean, seriously. ... I'm not gonna be the poster man for this, but I will not shun away from responsibilities and opportunities that drive me to helping others and delivering a cure," he said on Today. "Hopefully with what we're doing today, others may come forward and say, 'Thanks, Charlie. Thanks for kicking the door open.'"
After his Today appearance, Sheen released the following open letter to press:
Roughly four years ago, I suddenly found myself in the throws of a seismic and debilitating three-day cluster-migraine like headache. I was emergently hospitalized with what I believed to be a brain tumor or perhaps some unknown pathology. I was partially correct. Following a battery of endless tests, that included a hideous spinal tap, it was sadly and shockingly revealed to me that I was, in fact, positive for HIV. The news was a "mule kick" to my soul. Those impossible words I absorbed and then tried to convince myself, that I was stuck, suspended, or even stranded inside some kind of alternate reality or nightmare, were to the absolute contrary. I was awake. It was true… reality.

Under the brilliant and perfect care of Dr. Robert Huizenga as well as "the" leading infectious disease expert in the known universe, I began a rigorous and intensive treatment program. Not missing a beat, a med dose, or one shred of guidance, quickly my viral loads became undetectable. Like every other challenge in my life, again, I was victorious and kicking this disease's ass. I wish my story had ended there. Unfortunately, for my family and myself, it had only just begun.

The personal disbelief, karmic confusion, shame and anger lead to a temporary yet abysmal decent into profound substance abuse and fathomless drinking. It was a suicide run. Problem was, I'd forgotten that I'm too tough for such a cowardly departure. Yet, despite this loathsome and horrific odyssey, I was vigilant with my anti-viral program.

My medical team could only shake their heads as each and every blood test returned levels revealing a state of remission. Even though I might have been trying to kill myself, one thing was radically evident; the disease was not.

In and around this perplexing and difficult time, I dazedly chose (or hired) the companionship of unsavory and insipid types. Regardless of their salt-less reputations, I always lead with condoms and honesty when it came to my condition. Sadly, my truth soon became their treason, as a deluge of blackmail and extortion took center stage in this circus of deceit.

To date, I have paid out countless millions to these desperate charlatans.

Locked in a vacuum of fear, I chose to allow their threats and skullduggery to vastly deplete future assets from my children, while my "secret" sat entombed in their hives of folly. (or so I thought)

News Flash: This ends today. I'm claiming back my freedom. The scales of justice will swiftly and righteously rebalance themselves.

In conclusion, I accept this condition not as a curse or scourge, but rather as an opportunity and a challenge. An opportunity to help others. A challenge to better myself.

Every day, of every month, of every year, countless individuals go to work, man their stations, fulfill their professional obligations with a host of disabilities. Diseases, imperfections, hurdles, detours. These maladies range from Lupus to Cancer, from paralysis to blindness, from Diabetes to Obesity. "Treated," HIV is no different.

My partying days are behind me. My philanthropic days are ahead of me.

Earnest Hemingway once wrote:

"Courage is grace under pressure."

I've served my time under pressure; I now embrace the courage, and the grace.

Love and Peace,

Charlie Sheen