Bill Cosby, who has been accused by several dozen women of sexual assault, played the second of three stand-up shows in Canada on Thursday.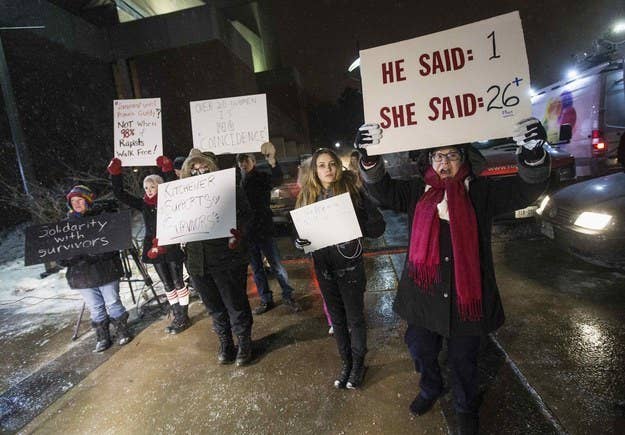 Here is how Cosby responded, according to two journalists on Twitter who live-tweeted the performance.
Richard Warnica, who is a reporter for the National Post, also tweeted a photo of the restrictions the audience was under.
Apparently, those rules didn't work out well:
Cosby addressed the incident after the show in a statement issued by his publicist.
"Dear Fans: One outburst but over 2600 loyal, patient and courageous fans enjoyed the most wonderful medicine that exist for human-kind. Laughter. I thank you, the theatre staff (Budweiser Gardens), the event organizers and the London, ON Community for your continued honor and support. I'm Far From Finished," he said.